Tiddler & Other Terrific Tales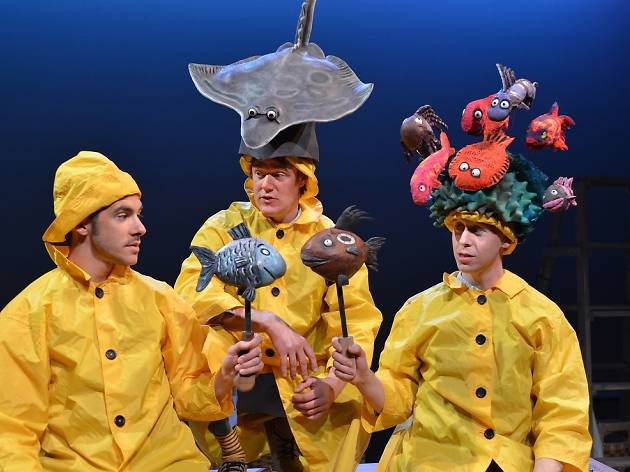 Time Out says
Enjoyable quartet of children's tales from Julia Donaldson and Axel Scheffler
This adaptation of a medley of Julia Donaldson and Axel Scheffler kids' stories for ages three-plus is a delight from start to finish.
Taking a seat in an auditorium of toddlers and school trips might fill you with horror, but the cast has the entire audience captivated from the moment the lights dim. The performance includes dramatisations of four books: 'Tiddler', 'Monkey Puzzle', 'The Smartest Giant in Town' and 'A Squash and a Squeeze'.

The three-strong cast are all great – hugely animated, dancing through well-choreographed set pieces on the simple but cleverly-used set. Props endlessly appear as if from Mary Poppins' handbag and are all utilised in hilarious ways. The show is full of memorable jingles with some lovely three part harmonies, some with live instrumentation: saxophone and harmonica great, unmiked ukulele and clarinet less so (they were barely audible). The actors put on an array of excellent voices for the multiple live characters and hand held puppets and in quieter moments make use of some great mime.
It is great to hear a room of children laughing hysterically, all totally mesmerised by the action on stage and all four stories do just that. So head along and join in the fun.
Details
Users say