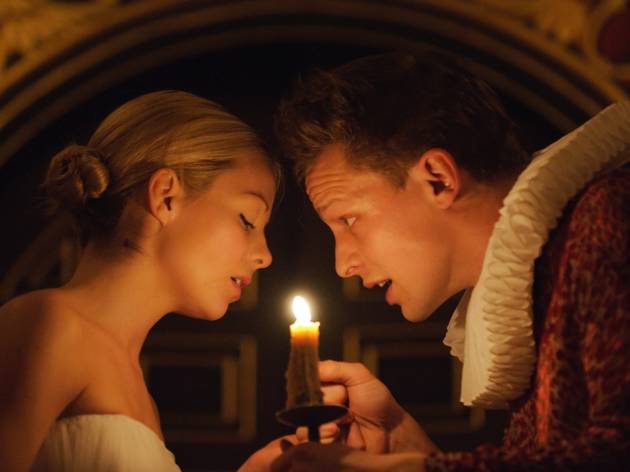 1/4
© Simon Kane
''Tis Pity She's a Whore'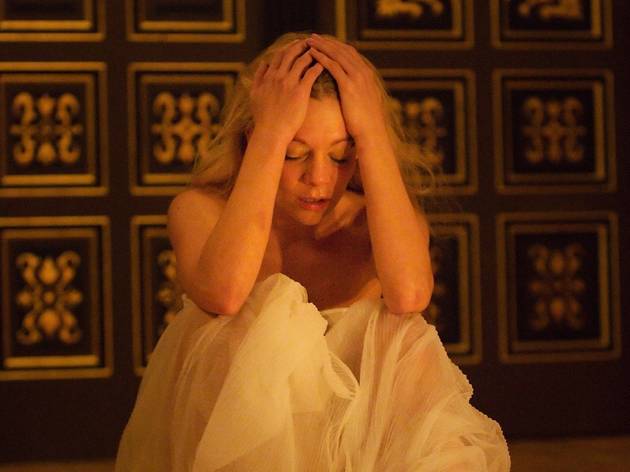 2/4
© Simon Kane
''Tis Pity She's a Whore'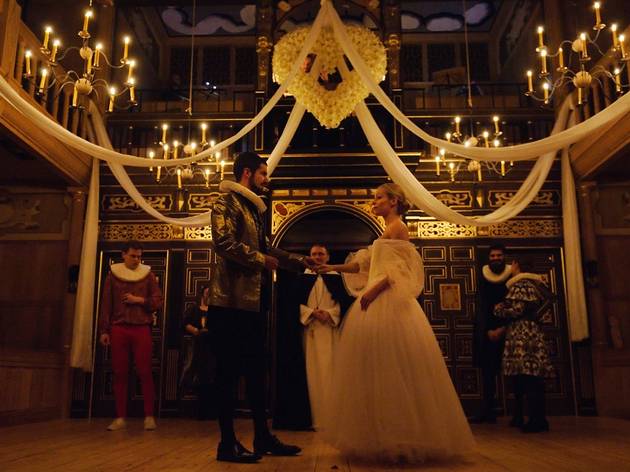 3/4
© Simon Kane
''Tis Pity She's a Whore'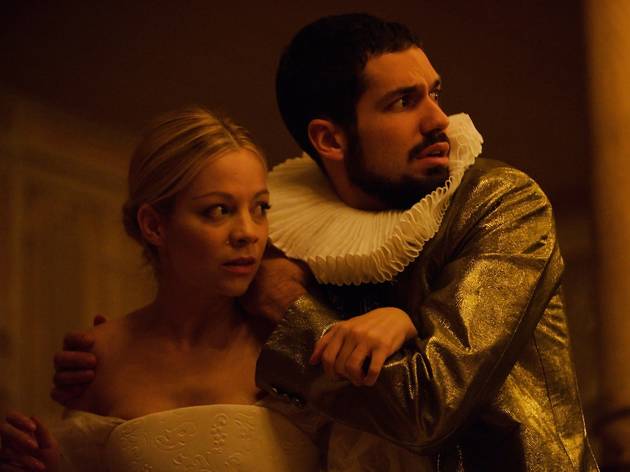 4/4
© Simon Kane
''Tis Pity She's a Whore'
Time Out says
Friendly warning! We're working hard to be accurate. But these are unusual times, so please check that events are still happening.
Is it perverse to describe a production lit entirely by candlelight as electric? Possibly, but the sexual energy emanating from this dynamic, lucid production certainly deserves to be measured in volts rather than flickering flames. In Shakespeare's Globe's exquisite indoor Jacobean-style theatre, director Michael Longhurst has managed to extract every nuance in Ford's text – from dark comedy to gory tragedy – to devastating effect. The fact that its dominant theme – the violent condemnation of female sexuality – remains so relevant today is just one reason it shakes you to the core.

Ford, who wrote the play in 1629, was influenced by a range of works, from Ovid's 'Heroides' to Thomas Kyd's 'The Spanish Tragedy'. Yet it is his references to Shakespeare's 'Romeo and Juliet' that bring out most forcefully the psychological games he is playing in this work. Fiona Button's virginal Annabella – wearing a long white dress and Jacobean ruff, her blond hair pinned back as demurely as a medieval maid's – must choose between three suitors. In true formulaic fashion, these include: a buffoon, Bergetto (played with scene-stealing twittishness by James Garnon); the calculating vengeful soldier Grimaldi (chillingly incarnated by Jethro Skinner); and the superficially noble Soranzo (played with appropriate dignitas by Stefano Braschi).

Within the 'Romeo Juliet' framework, Ford makes a disturbingly sophisticated case for the fact that Annabella's heart has been rightly won by her attractive bookish brother, Giovanni, played dashingly by Max Bennett. Like Juliet, Annabella has a bawdy nurse, here none-too-subtly named Putana (enjoyably brought to life by Morag Siller), who supports her charge's choice in love even as she notes the dangers. As Soranzo is revealed as an adulterer and Grimaldi embarks on an increasingly psychotic path of revenge, the audience is also forced to ask whether Annabella's choice is as poisoned as society judges it to be.

Though it's a cleverly posed question, it's probably fair to say that most people will not emerge from the theatre wrestling with the question of whether or not they should condone incest. Where this production hits home is in its treatment of female sexuality. In a world where repression currently ranges from acid being flung in women's faces in Iran to FGM in London, the cardinal's conclusion that it is Annabella's whoreishness that has caused all the problems is particularly chilling. An exquisitely staged, viscerally perturbing evening.
Details