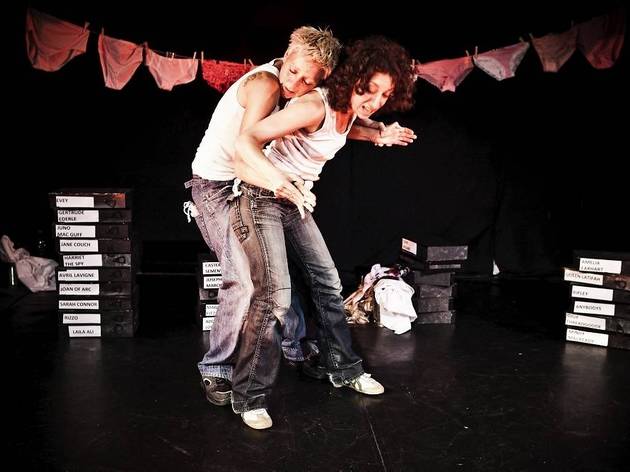 Time Out says
Garish pink-frocked dolls for the girls, wham bam action figures for the boys. You need only look in a kid's toybox for proof that gender stereotypes persist. Or so' Tomboy Blues' would have us believe.
Combining high-octane, snappy physical theatre and dance with anecdotes, performance duo Rachel Mars and Nat Tarrab explore the experience of not quite fitting the category prescribed.
Tales of battling parents to wear culottes instead of a dress and of yearning for a pair of Spiderman trainers will resonate with tomboys former and current. As will the wider themes of hope, disappointment and the possibility of love, pondered via a vast array of costumes and props, including a clothesline, some killer red heels and a huge elastic band.
But, while visually inventive, the material often feels predictable or simplistic. The lack of decent words to describe female genitalia and the ambiguous attitude girls have to their Barbies have been commented on endlessly. And surely most people in the audience would already consider these gender binaries to be dated. A fresher and more nuanced approach would better match such a complex subject.
Details