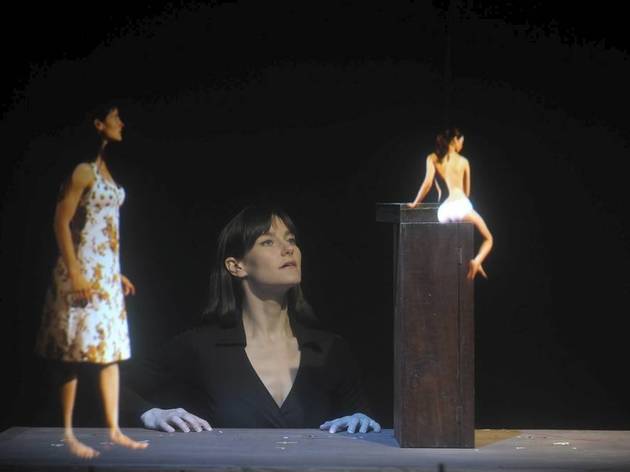 Time Out says
When a 'holographic' vision of rapper Tupac Shakur appeared at the Coachella festival last month, it was the modern application of a Victorian illusion called Pepper's Ghost, a trick beloved of nineteenth-century showmen and spiritualists.
In west London's cramped Print Room theatre, Opera Erratica director Patrick Eakin Young is using exactly the same technique – in a far less bombastic fashion – in this original work for two illusory characters and their live human counterparts.
Two actors, Klas Lagerlund and Anna Martine, impassively watch their parallel selves in miniature, playing out a fractured relationship. Completely wordless (our ears are filled with Renaissance madrigals), the mood flickers between whimsy, melancholy and muted resignation as their story is interrupted by fleeting visions of another woman – a lover perhaps, or a lost child.
Young gets full marks for optical illusion. When some clutching fingers appear, reaching out of a wooden box, it's startlingly realistic. And as a vehicle to express the fallibility and flimsiness of memory, and the way our history haunts us, this is a genius technique. But the content is slim. Once you've marvelled at these small figures for a while, do you care what happens to them? Not enough.
Details
Users say