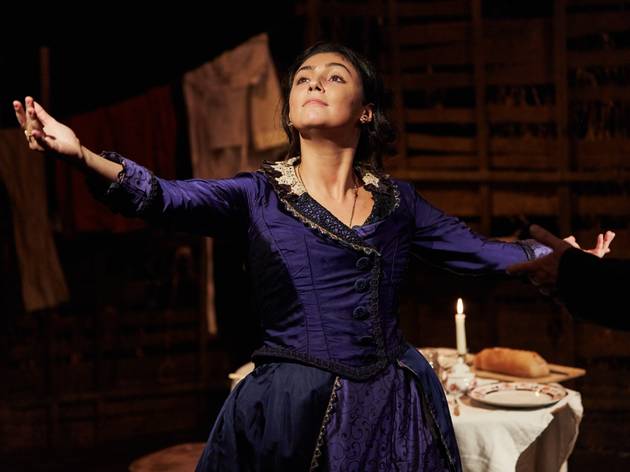 1/3
© Richard Lakos
Olivia Bernstone (Tille)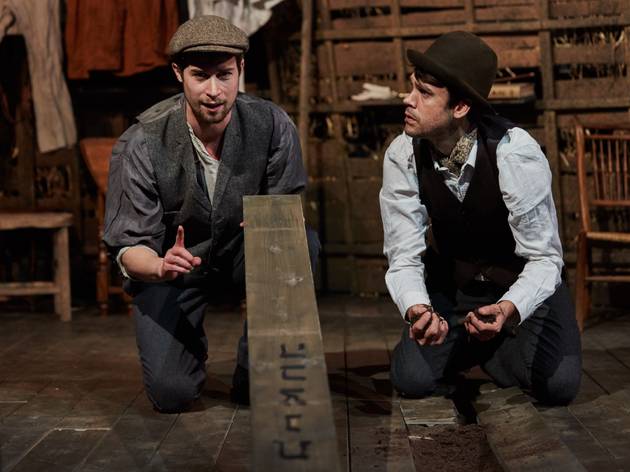 2/3
© Richard Lakos
Michael Gilbert and Andrew Young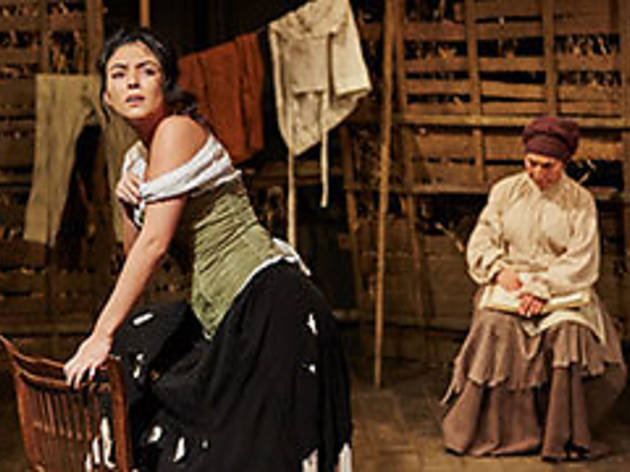 3/3
© Richard Lakos
Olivia Bernstone and Fiz Marcus
Time Out says
There's plenty to treasure in this uneven staging of a historic Jewish drama.
'Finders keepers, losers weepers' is a pretty sound principle when applied to anything from the biggest conker in the playground to the last table in a crowded Friday night bar. But when gravedigger's daughter Tille finds a hoard of gold sovereigns, her determination to hang on to them sets her at odds with her whole community in this
quaintly satirical 1906 drama from Yiddish dramatist David Pinski.

There's not an 'oy vey!' in sight in Ludwig Lewisohn's oddly colourless translation, that ignores the wealth of mouthfilling Yiddish loanwords in favour of stilted, old-fashioned phrases like 'forsooth' and 'verily'. This limits the resulting family squabbles to
gentle, rustic wit: like being gently tickled with a piece of straw by the village idiot. Not even Olivia Bernstone's impassioned performance as Tille can rouse the pace, as she outwits her mother, and angles for a husband in her magnificent set of new-bought finery.

But director Alice Malin, the force behind last year's 'fiji land', comes into her own in the unexpected darkness of the second act. An astonishingly vast cast of 17 townsfolk floods the tiny Finborough stage in a bacchanalic night time treasure hunt. Rebecca Brower's gorgeous, practical design comes into its own as they lift the floor to scrabble in the dirt in a scrabbling, bickering hunger that's so much more immediate than the first act's dowry-based trickery.

As elemental greed and religion collide, it's clear that the Finborough has dug up a fascinating play. And although the text could have done with a more rigorous polish, there's plenty here that shines.
Details
Best selling Time Out Offers