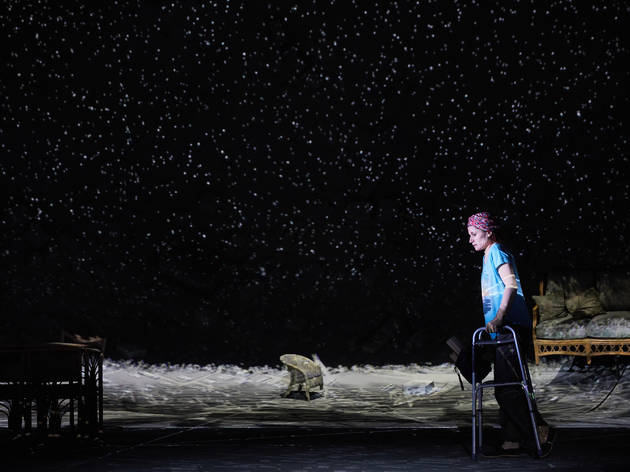 1/10
© Mark Douet
Kate Fleetwood (Jess)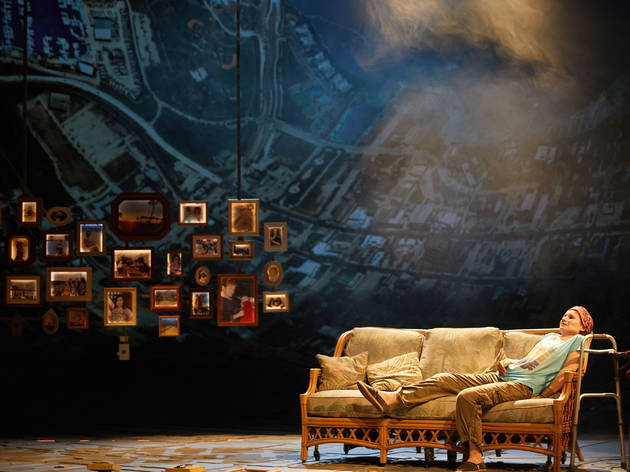 2/10
© Mark Douet
Kate Fleetwood (Jess)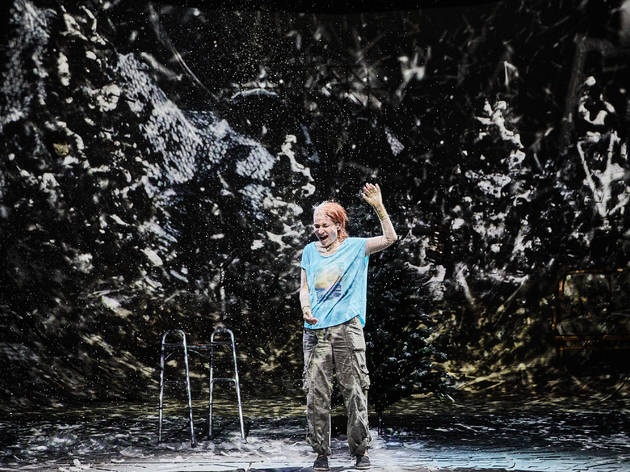 3/10
© Mark Douet
Kate Fleetwood (Jess)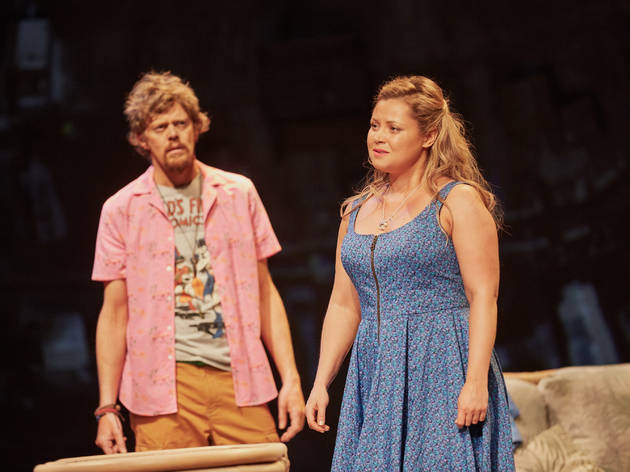 4/10
© Mark Douet
Kris Marshall (Kelvin) and Olivia Darnley (Kacie)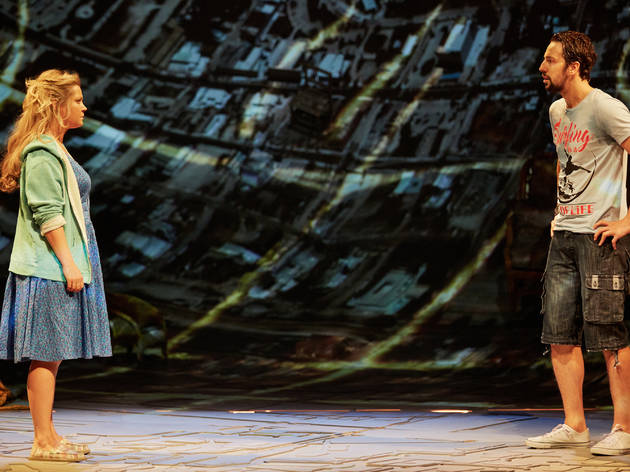 5/10
© Mark Douet
Olivia Darnley (Kacie) and Ralf Little (Stevie)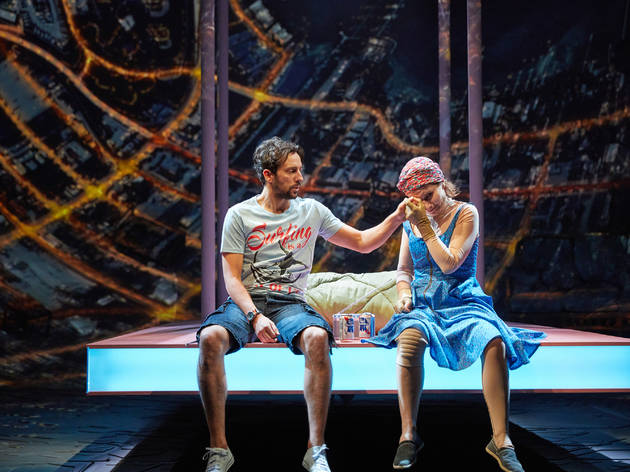 6/10
© Mark Douet
Ralf Little (Stevie) and Kate Fleetwood (Jess)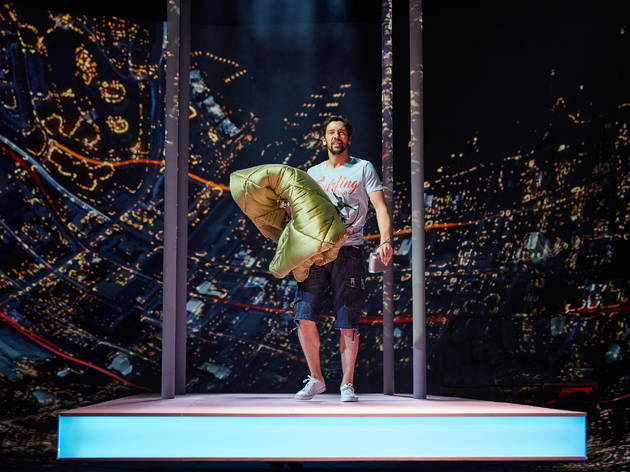 7/10
© Mark Douet
Ralf Little (Stevie)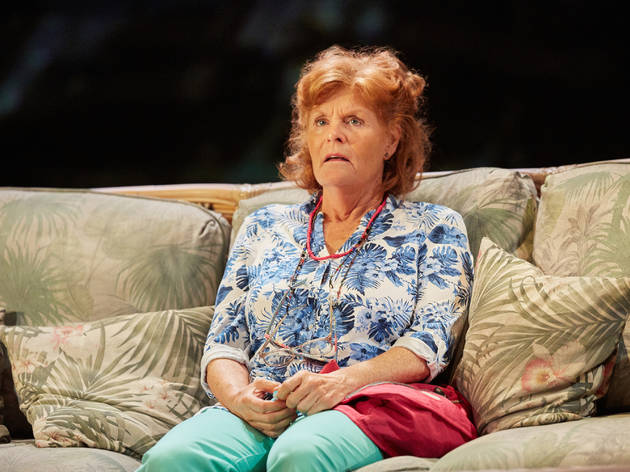 8/10
© Mark Douet
Buffy Davis (Voice)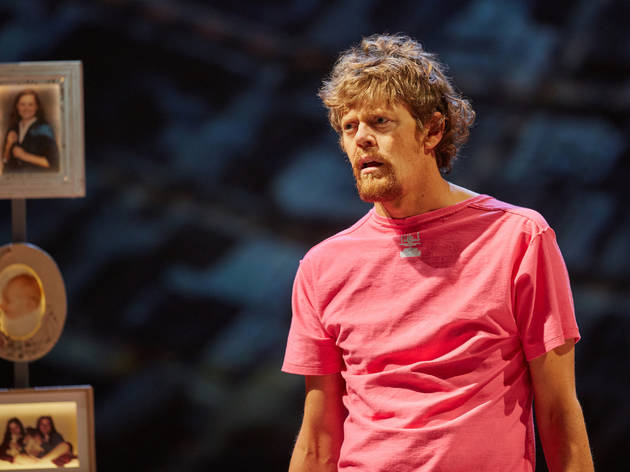 9/10
© Mark Douet
Kris Marshall (Kelvin)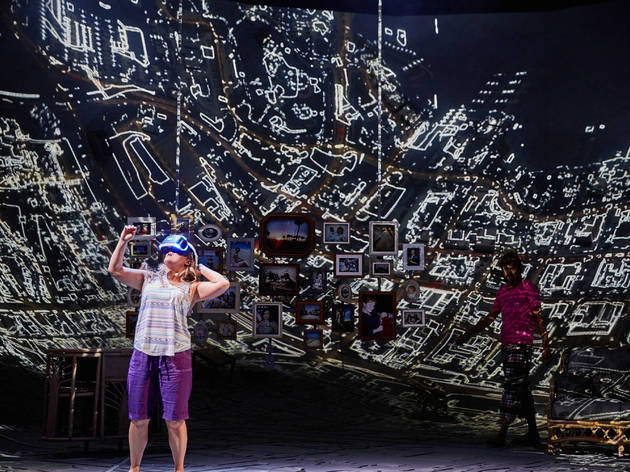 10/10
© Mark Douet
Olivia Darnley (Kacie) and Kris Marshall (Kelvin) 
Time Out says
Kate Fleetwood stars as an American soldier undergoing pioneering virtual reality therapy in this thin US drama
Presumably a pet project of its director, Tricycle Theatre boss Indhu Rubasingham, 'Ugly Lies the Bone' by Lindsey Ferrentino is a peculiar, undernourished US drama that feels like it would be unlikely to have been flattered by the NT's vast resources if it hadn't already been a hit Stateside.
Jess (Kate Fleetwood) is an Afghan War vet whose body was shattered by an IED on the third and final tour of duty that she decide to do at the last moment. Scarred inside and out, she returns to her depressed Florida hometown where her recovery is encouraged on by pioneering virtual reality therapy that tricks her mind into forgetting its pain, distracting her senses with a fantastical computer generated landscape.

But it feels like her true struggles are in real life, as she tries to repair not only her body but her confidence and her friendships with her caring sister (Kacie) (Olivia Darnley) and her impossibly awkward ex boyfriend Stevie (Ralf Little).

It's a strangely shambolic affair, entirely dependant on a powerful performance from the actor playing the damaged Jess. And Fleetwood gives that, a woman suspended between self loathing, self pity and boiling rage, encased in emotional armour and yet secretly desperate for kindness.

But the world around her feels trivial: the men - Stevie and her sister's feckless partner Kelvin (Kris Marshall) are silly, overegged comic relief in a short play that hardly needs a forced injection of levity. And the VR stuff - though doubtless heavily authentic, being based on an actual form of therapy - feels pretty much peripheral: it has relatively little impact on the story beyond offering cool visual interludes (courtesy of Luke Halls's impressive projections) and verges on coming across as an underused gimmick (certainly this play isn't in the same league as fellow American Jennifer Haley's 'The Nether' as an ethical exploration of VR).

It's fine, then, a painful story of human suffering delivered by a great cast - but it's also short, and bulked out by a veritable orchestra of bells and whistles.

Still, if you come out with the nagging sensation that your evening isn't quite done, head to first floor to experience a special, bespoke VR game called 'Cool!', in which you traverse a series of fantastical landscapes shooting otters with paint - not an experience you get at the theatre every night.
Details
Best selling Time Out Offers