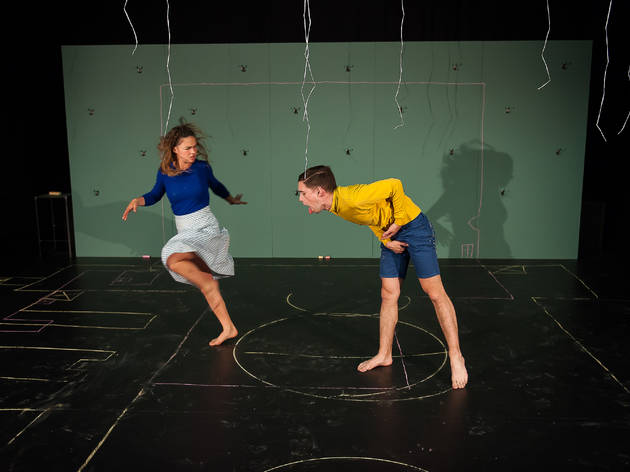 1/5
© Murdo Macleod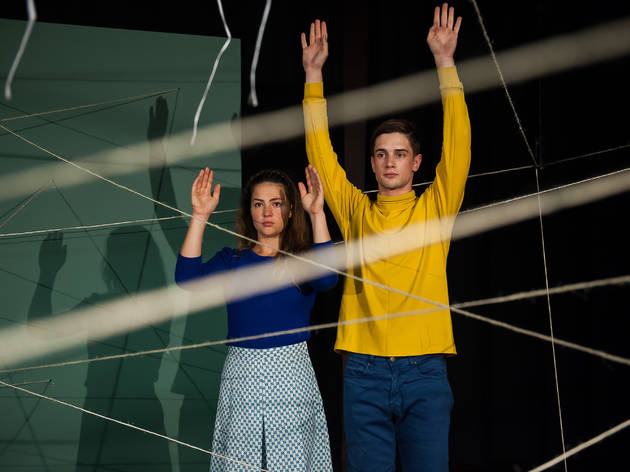 2/5
© Murdo Macleod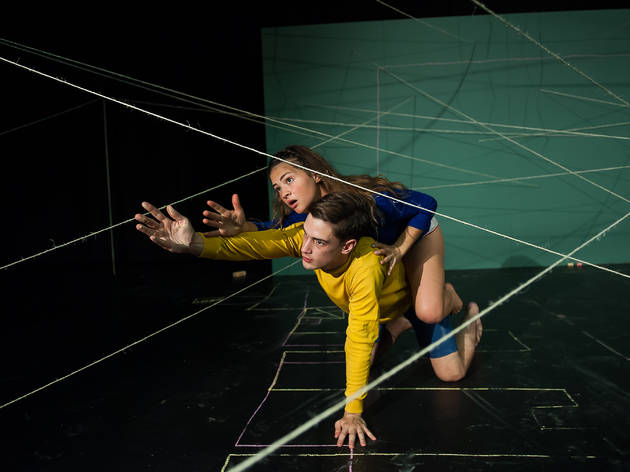 3/5
© Murdo Macleod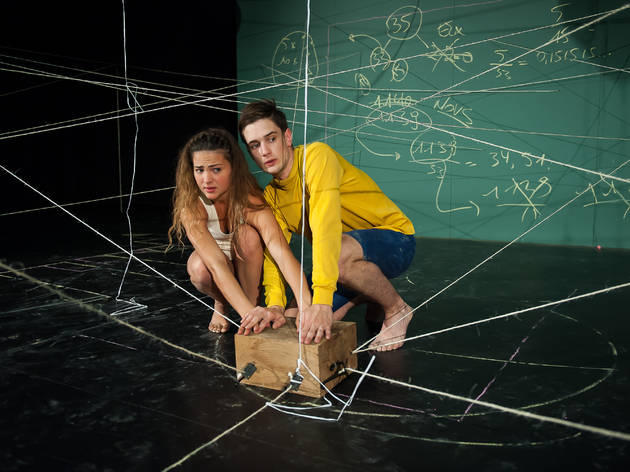 4/5
© Murdo Macleod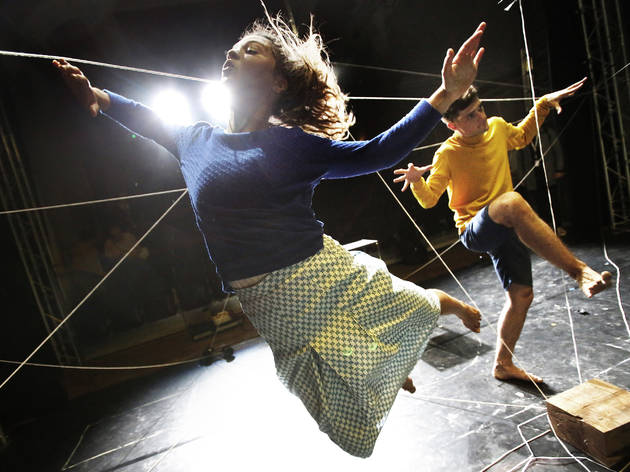 5/5
© Murdo Macleod
Time Out says
The unlikely Edinburgh hit about the Beslan siege comes to London
This short, funny, devastating show by Carly Wijs, produced by Belgian company Bronks, gets a run at the National Theatre five months after flooring the Edinburgh Fringe. The premise is eye-catching: a young audiences (ages 14-plus) show about the Beslan school siege of 2004, in which armed Chechen rebels occupied a Russian school for three days, culminating in its storming by government troops and a massive death toll. But it works, a heartbreaking story about the indomitability of childhood spirit.
Actors Gytha Parmentier and Roman van Houtven play two primary schoolers at Beslan's School Number One. They are patriotic, enthusiastic and daft in the way that kids are, proudly blabbering inane facts about their their provincial North Ossetia hometown (three supermarkets!).
The only dark note is their words of prejudice against the Chechnyans who live across the border, 120km away – the women have moustaches, the children have to leave school at eight, all the men are paedophiles. It is funny, because it's literally childish. But this mutual incomprehension of one's neighbors seems key, reflected in the title… and the events that follow.
The two are taken hostage – along with hundreds of others – in the school gymnasium. In a sense, this doesn't dampen their enthusiasm: they regale us with needlessly precise descriptions of the gym, and they are more concerned about the heat and toilet breaks than imminent death. They draw chalk outlines; they cover the stage in a maze of ribbons; it is all a big game. And even when tragedy strikes, they remain heartbreakingly innocent and unbowed. How can hate exist when we were all an innocent of this once? The nagging feeling is that the answer lies in those blithely muttered words of prejudice.
Details