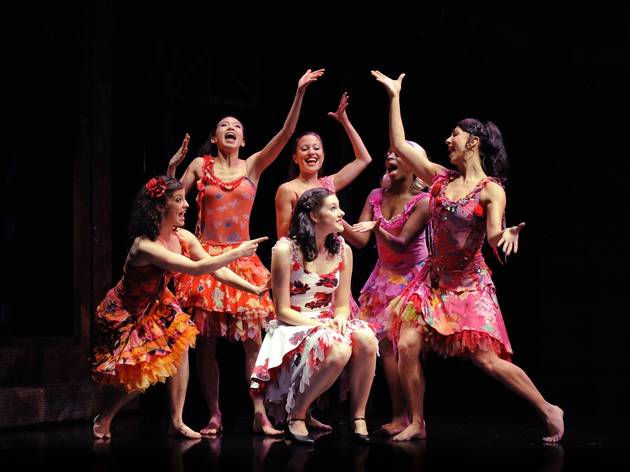 1/5
© Alastair Muir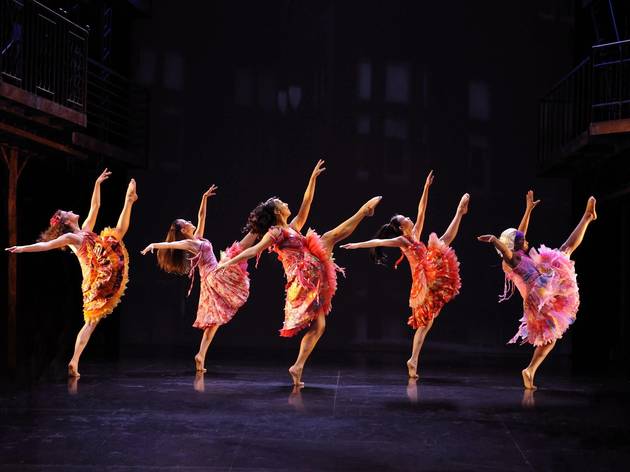 2/5
© Alastair Muir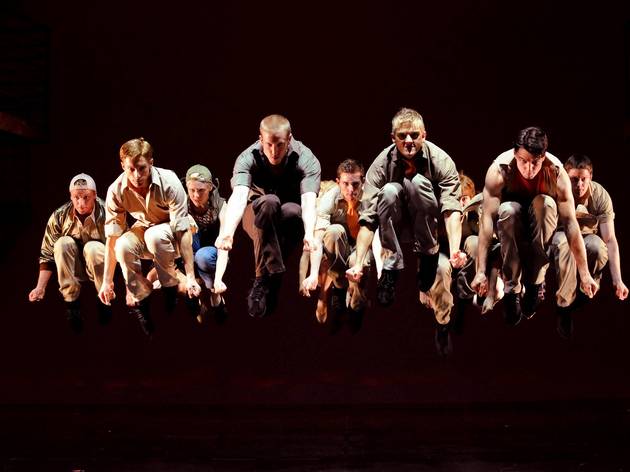 3/5
© Alastair Muir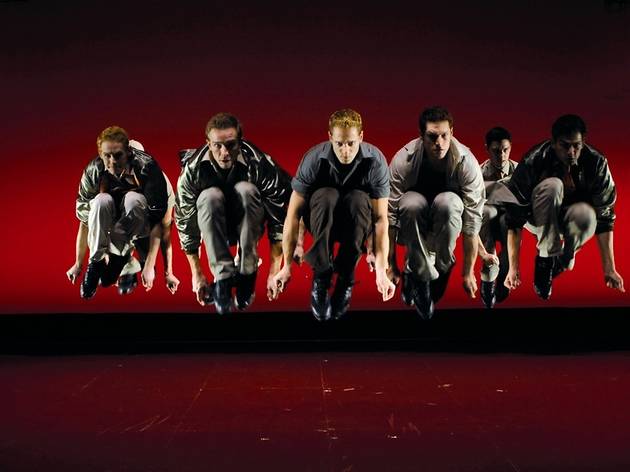 4/5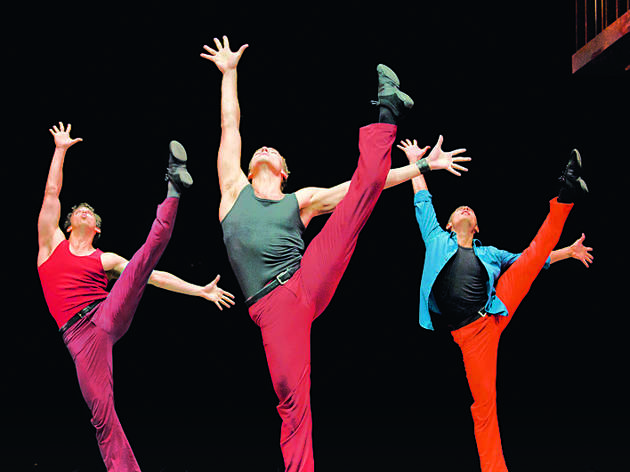 5/5
WWW.NILZBOEHME.DE
Two Tony awards and an Oscar-winning film adaptation later, it's surprising to remember that 'West Side Story' really shouldn't have succeeded on Broadway at all. Quite apart from its desperately unhappy ending, Jerome Robbins' mixture of balletic and modern choreography, and Leonard Bernstein's opera-tinged score, complete with lyrics from an unknown (who was, admittedly, Stephen Sondheim), meant the musical was unlike anything else when it first premiered.
Here it is though, 56 years on, in this revival which returns to Sadler's Wells for the second time since 2008, and which is still as gloriously fresh, relevant and thrilling as ever.
Arthur Laurents' book transposes Shakespeare's 'Romeo and Juliet' story from fair Verona to seedy Upper West Side New York, where young gangs the Jets, (Polish-Americans), and the Sharks, (Puerto Ricans), fight for their turf and suffer abuse from the police. Amid this tension a love affair blossoms.
Director Joey McKneely is a dancer and choreographer and boy, can you tell. He stages it with Robbins' original choreography and it is superbly danced by an excellent young cast. The jumps and lifts would be at home in 'Swan Lake', but somehow manage to sit perfectly alongside the aggressive, violent jerks of the street fighters. The dance moves, which are occasionally heavily expressionist, really do help to tell the story, and there's a raw emotion and intensity bubbling away under the surface that sends chills down the spine.
Bernstein and Sondheim's songs fare slightly worse. Conductor Donald Chan and his orchestra play Bernstein's complicated, classic-littered score very well, but the singing isn't as polished as the dancing. Liam Tobin, who played Tony the night I saw it, had a strong voice, but lacked the subtlety needed to soar as the star-crossed lover.
Still, most of the songs are more than given their due, not least with Penelope Armstead-Williams' Anita leading the formidable 'America' (and dancing it barefoot) with a beguiling zest. The ensemble's rendition of the funny, but remarkably socially prescient 'Gee, Officer Krupke' is also brilliant. This song marks out the failings in America's social system and, like the show as a whole, it still rings true today.
By Daisy Bowie-Sell
Average User Rating
3.5 / 5
Rating Breakdown
5 star:

2

4 star:

0

3 star:

0

2 star:

2

1 star:

0