What I Learned from Johnny Bevan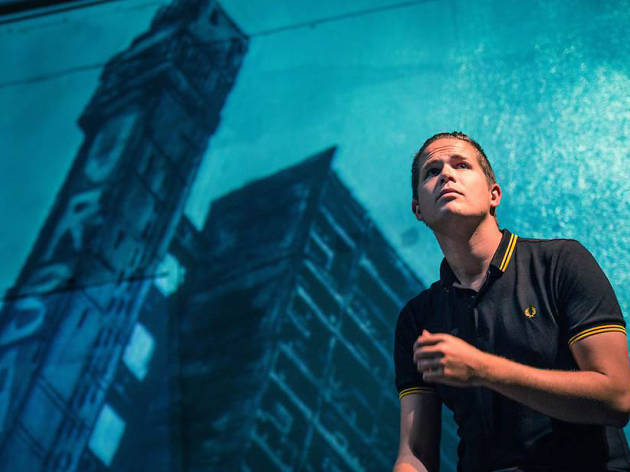 Time Out says
An evocative, poetic monologue about personal and political awakening from Luke Wright
This review is from the Edinburgh Fringe production. 'What I Learned From Johnny Bevan' is at Soho Theatre in February 2016.
Essex spoken word artist and stay-at-home dandy Luke Wright writes and stars in this evocative, poetic monologue about political awakening and platonic male relationships in the late 90s. He plays Nick, an arts journo on a junket to an ill-conceived east London music festival set inside a crumbling tower block (very Shoreditch, darling), who casts his mind back to his less jaded university days and his encounters with literate political firebrand Johnny Bevan. (That name, by the way, is most likely equal parts punk poet John Cooper Clarke and post-war Labour leftist Nye Bevan, one of the founding fathers of the NHS.)
Anyone familiar with Wright's work will recognise his deft hand in showing the complexities of male relationships (and if you're unfamiliar with him, check out 'The Company of Men', one of the excellent online clips that helped establish his fanbase). After leaving the tribal laddishness of high school, Nick accidentally falls back in with the Fosters fratboys at uni before discovering Johnny's artier set; the differing relationships in each group are sketched out briefly but well. Wright also captures the breathless idealism – and, in retrospect, naiveté – of those caught up in the rise of New Labour in 1997 (he's aided on the soundtrack by bursts of post-Britpop guitar from Art Brut's Ian Catskilken). The wired, late-night atmosphere of a student bedroom on election night will ring just as true with those who watched broadcasts of the first shock-and-awe bombardments of Iraq in 2003, the Obamamania of 2004 and, more recently, 2014's #indyref fervour and the current Corbynsanity (trademark Time Out, 2015). In the modern day, Nick's interactions with buzzword-spouting PRs give Wright ample opportunity to skewer the hipster commodification of poverty for middle class entertainment.
A couple of issues with the script hold the show back from complete perfection. There's a significant special guest at the music festival who feels like a character left over from an earlier draft, and the end point of Johnny's trajectory feels more in service to literary requirements than natural character development. Neither niggle is big enough to sink Wright's final achievement: a political and personal coming-of-age narrative that, while rarely breaking out of a set rhythm and rhyme scheme, still manages to evoke the chaotic passion of awakening.
Details
Best selling Time Out Offers