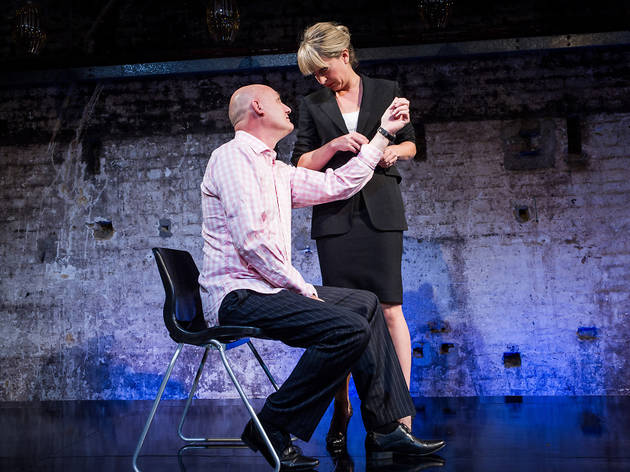 Nicholas Pierpan has descended into contemporary darkness in his epic and fluent dissection of the financial crisis, and its impact on the very people who created it. Edward (Tim Delap) finds himself on the sharp end of the Lehman Brothers implosion and sees the life he fought for begin to unravel. Desperate to compete with his ruthless hedge-fund manager mate (a sweaty Ben Lee), he begins collecting and then shedding scruples like a trader on some moral stock exchange.
The sweep of Pierpan's play is impressive. Taking its time and trusting in its audience's intelligence, the play takes in Edward's disintegrating family life, his working-class roots, the rotten cankers at the heart of Britain's finance industry, the impotence of regulators and the appalling conclusions of rampant free-market capitalism. The topics may sound dry, but Pierpan's script skitters with energy and Matthew Dunster's direction has a formal clarity to counterbalance the economic obscurities.
'You Can Still Make a Killing' is full of hateful specimens of humanity, and its presentation of women occasionally veers into the uncomfortable (mumsy brooders versus vacuous yoga-addicts). But as an incisive dissection of some of the world's vilest types, it is vital and perfectly timed.
Rating Breakdown
5 star:

6

4 star:

0

3 star:

0

2 star:

0

1 star:

0