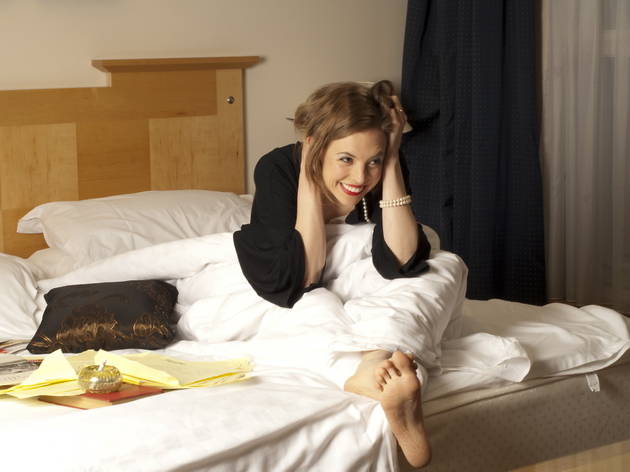 'I do not want to lose my mind,' smiles Kelly Burke as bright-eyed, long-limbed Zelda Fitzgerald: Alabama beauty, wife to the celebrated author F Scott, and doomed darling of the jazz age.
At the beginning of this site-specific monologue, she's ablaze with desperate hope, clutching her new novel, written with purloined broken pencils she has had to hide from the staff of her psychiatric hospital, who restricted her access to sharp objects. By the end, she's an isolated, tormented creature who believes a bunch of red roses is talking to her.
Drawn from Zelda's writings – including letters and diaries that Scott, to her pain, plundered in his work – this is a tragic story of excess, unhappiness and wasted potential. Burke plays it with poignant charisma in Che Walker's beautifully modulated production.
The location adds little other than intimacy. The hotel room's functional modernity looks rather mundane for Burke's Zelda and the booze-soaked legend is well known. Yet its lethal cocktail of glamour, art and ego remains potent.