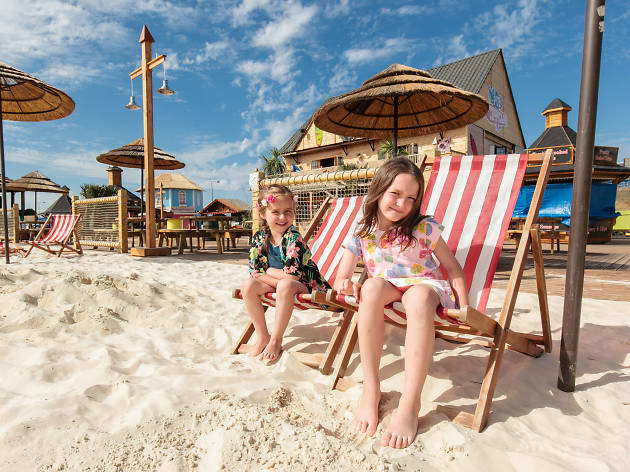 1/4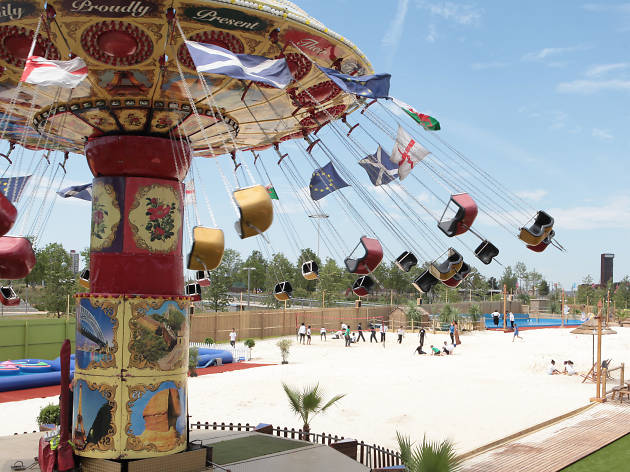 2/4
Beach East at the Olympic Park
3/4
Beach East at the Olympic Park
4/4
Beach East at the Olympic Park
Life's a beach once again at the Queen Elizabeth Olympic Park, with the return of the Beach East Amusement Park. Over 2,200 square metres of sand have been deposited at the site for endless sandcastle competitions and balmy evening walks. There are funfair rides and a gigantic paddling pool to entertain the kids, plus beach bars to keep the adults suitably refreshed.
Average User Rating
3.3 / 5
Rating Breakdown
5 star:

2

4 star:

2

3 star:

6

2 star:

1

1 star:

1
Wish the scene was as great as the weather!...This is a frustrating event. It could be great. At the moment it is trying to be two different events at once. A family friendly amusement event combined with a singles party/bar. There is room for both but the mix isn't right at the moment.
Went to beach east today at coconut joes was overcharged on my card and when I pointed this out to them was told is was a error that that they don't really see a problem with the fact that they debit my card with an extra £ 4.50 in fact there was no apologies steer clear unless you want to be ripped off and the staff were rude
Lovely day out spoilt by the fact that we weren't allowed to take our food and drink in with us which I was not aware of prior to visiting - didn't see any notification of this on the website although was told by security that it was on there. Would have given 5 stars but for the food issue. Food on site far to expensive for a family day out. sure they would sell more if prices were reasonable.
I saw advertising of the Beacheast. Thought it was a good idea to take my kids but I was wrong.
This woman came running shouting at my son that his to heavy to go with his 2yr old sister on the bouncy castle even doe the worker was okay with it.
Spent £28 pounds on tokens that did not last 5 minutes. Was not there Even more than an hour and we spent £50 pounds.
Food was rip off you be better off in Mac Donald's u will get a full meal for £5 they charged that for a Double cheese Burger no drink or chips,
Bet off going to the seaside or any where else.
All I can say is save ur money it's all a con.
I was a little let down by Beach East, would like to have seen something more for young adults, perhaps a stage or Live performances. A great idea for families with kids but a bit of a disappointment for 18+
This is a fantastic idea. It's purpose made beach, with sand, water, a mini funfair, with decent rides for all age groups, slides, a bouncy castle, bumper cars and food. This was such a treat for me and the family. It runs until the end of August so weather permitting I'll certainly be heading to the beach again.

What a brilliant idea
Took the kids here and they had the best time, well worth a visit