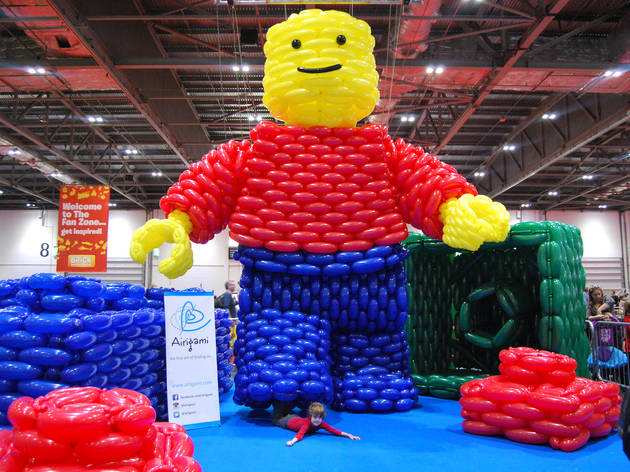 1/8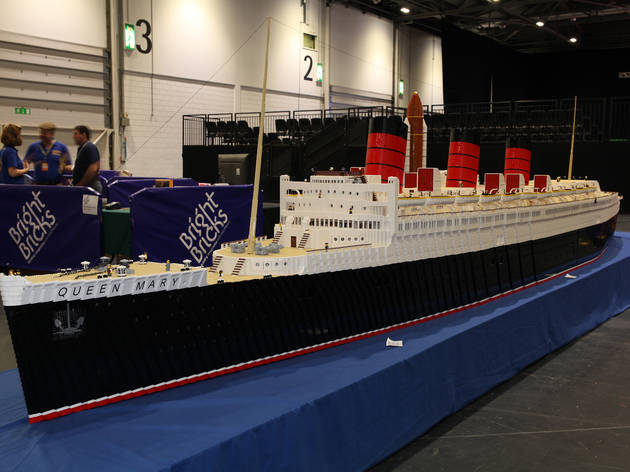 2/8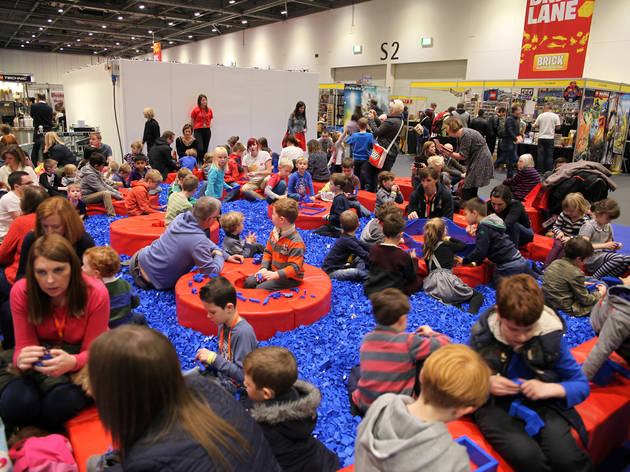 3/8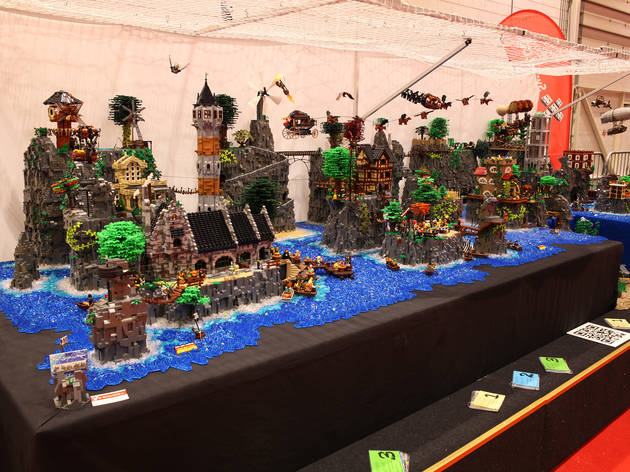 4/8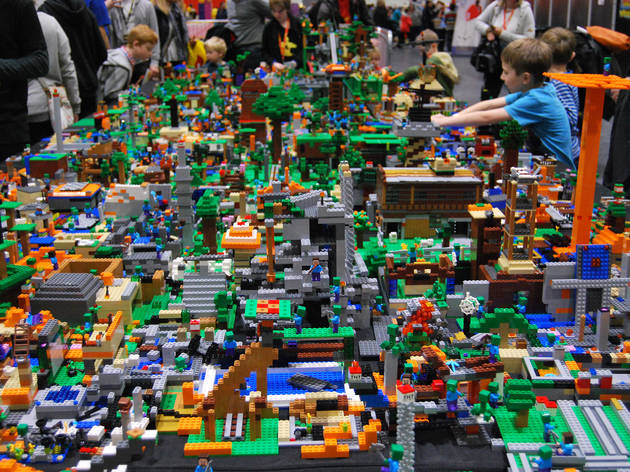 5/8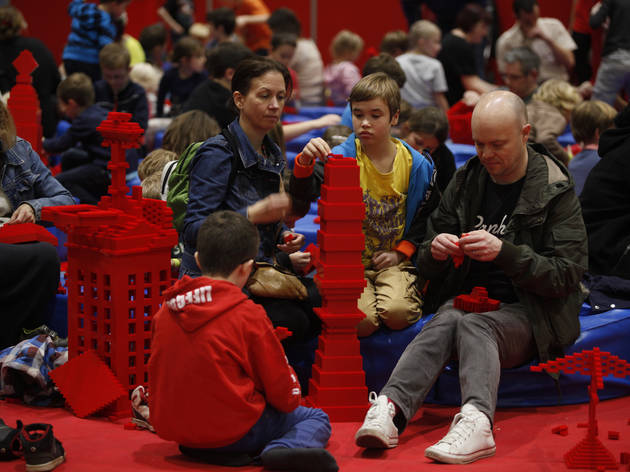 6/8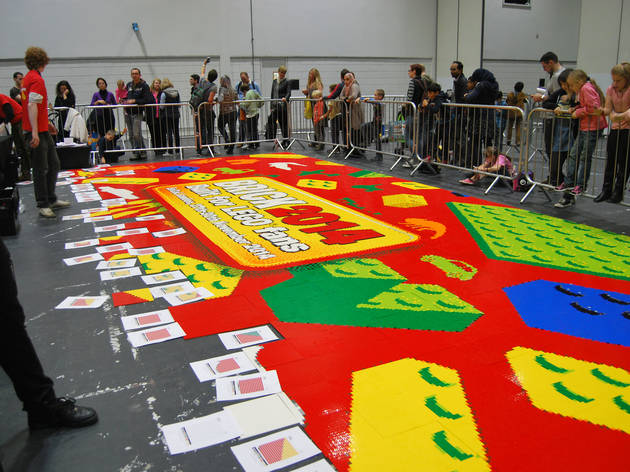 7/8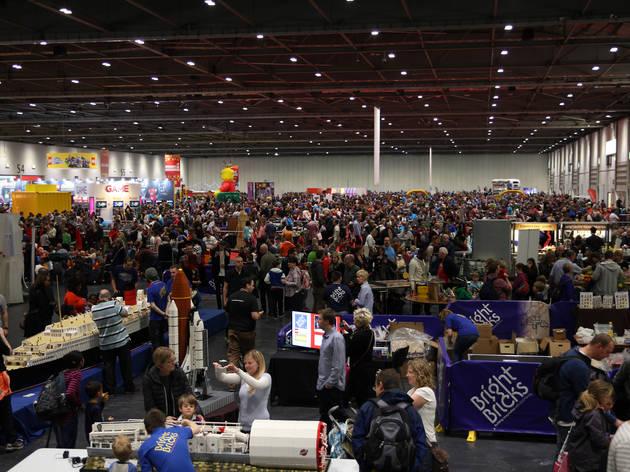 8/8
Since it was first manufactured in Denmark in 1949 Lego has become both a firm playtime favourite and an arch nemesis of the bare foot. With over 48,000 Lego lovers attending the event last year, the three day celebration returns for 2015 with workshops from professional brick builders and Lego designers, a brick market place (where you can pick up new and second hand Lego), impressive displays from around the world, and Guinness World Record Attempts. Themed areas should provide some inspiration for visitors who will have opportunities to do some building themselves. Just don't take your shoes off. Last year's event sold out in advance, so be sure to snap up a ticket quickly online.
Average User Rating
1.2 / 5
Rating Breakdown
5 star:

0

4 star:

0

3 star:

1

2 star:

0

1 star:

8
RUBBISH RIP OFF - to sum up our time at Brick 2015!
Not impressed at all!!
We paid for a normal ticket for a family of 3 (£20 each + £12 parking, £72 total). My son loves Lego, so we thought this would be an amazing day out like going to Lego Land.
Lets start with the good; the models that the geeky model builder (master builders) create were very good. However you can see and stare at all of these within 15 mins as it takes up about 1/20th of the space in the venue - this is is on the advert photos and there is a reason for that as its the only good thing advertising about the event!!
The bad;
What an utter let down that there is nothing special to do. Yes they do have pools of Lego, much like a kids ball pool, but inside them is just one set colored bricks e.g blue in one pool and red in another. However the moment you take a red brick from the red pool to the blue - expect security/helper to tell you to take it back! So you have a choice of building Lego blocks in one boring colour or another and not allowed to mix. On top there was no instructions of competitions to build anything, no mini figure building either.
Part of me thinks though, if you have kids who love lego, surely they can build at home with better Lego...?
There was the option to build a piece of a giant mosaic on a 10" by 10" board. However once your child was proud they had built it - cheekily the helpers right in front of kids eye would dismantle your masterpiece and not add it to the giant mosaic....umm so what is the point then...????
I saw many kids get upset about this - nice of the helpers to make kids feel good about their creations that it is not worthy for their mosaic....

There were queues to play Lego dimensions and a demo of the new Avengers Lego game, but the queues were big and certainly not worth it for 5 mins play. Plus I can go to a GAME shop and do this for free and for longer.....
They had Guinness world records being held in the smallest stand possible so it was impossible for children to see and also they never announced if anyone could get involved to break a record. Seemed like they had called in record breakers especially for event... 'Who want to see a geeky adult break a kids toy record kids?' - umm no one!
They had Lego shops as well;
Toys'r'us was there with a 30 min queue to get into the shop for exactly the same Lego, the same variety and cost/prices as going 5 miles down the road to the nearest Toys'r'us - NO POINT QUEUING!! There were no sales/bargains on older Lego sets etc..
They also had small mini shops of buying individual mini figures with accessories/weapons. However the cost of a mini figure was between about £7-20 each with no accessories/weapons!! The accessories/weapons were about £1-5 each!! You could go on eBay/amazon/smyths/entertainer/argos on your phone their at the convention and buy the set the mini figure with accessory/weapon for about £5 more or sometimes cheaper! Plus ordering/reserving off the web meant you would get it brand new and get about 100+400 pieces of more Lego! All you have to do is wait 1 hour to get out of the convention and pick it up from smyths/argos/entertainer!
My son wanted to spend his pocket money on mini figure accessories which I stopped him as he would have brought about 12 mini figure accessories. When we left the convention we went to a toy shop and he brought a set with over 280 pieces for the same price as if he brought 12 mini figure accessories.

We got around the venue in less than 2 hours and about 1 hour of that was eating lunch (about £20 for 3 hot dogs...!) and queuing.
We left disappointing thinking what a waste of money! I am now going to try and get my money back!
Sorry to put the next bit in caps but I will make it very clear;
DO NOT GO WHAT EVER YOU DO!! DO NOT BOOK TICKETS TO THE LONDON ONE OR BIRMINGHAM ONE NEXT YEAR, UNLESS YOU WANT TO FEEL YOU ARE ROBBED AND HAVE MOODY DISAPPOINTED KIDS FOR THE REST OF THE WEEKEND!!!!!!
What a rip off! We paid £38 each for VIP tickets and basically paid to get into a marketing site. Miserable people sitting there basically selling Lego and some displays with stuff we're all seen before. Sullen teenagers behind desks chatting with no joy, interaction or fun element. We left after 20 minutes! I feel so so sorry for all the children that came. One stall was running a tombola like something from a car boot sale with signs scribbled in biro pen on torn up paper bags. Shame on the organisers. I'll be wiring to get my money back! Total tosh. If I could give it minus stars I would.
One of the worst days out I have ever had. A total marketing ploy, hardly anything to do and you will queue fir at least one hour to do anything oh and queue to get out. Security wouldn't even let my disabled father out to use the toilet and made him walk the length of the event to get out via the one and only exit. Rude people, hardly any interaction. Would never ever go again shocking treatment.
Very disappointing day. I asked my 5 year old son, what was your best part of the day he said "the lego magazine" that I had to buy... The whole thing was a massive marketing exercise. My 7 year old could not wait for the minecraft stand, but he was very disappointed as all they had was a glass cabinet display no bigger than a shoe box. You could make your own minecraft lego scene but by the time we got there the person running the stand told me most people have stolen the main characters.
Waste of time, don't waste your money.
I went to this with my 3 year old and to be honest it was very disappointing. Sure there was some Lego but hardly enough to play with given the mass of people attending . Each Cornor was just a marketing exercise.
The highlight , I bought some Lego which I could of done anywhere without paying 30 pounds just to go inside
Just go to a Lego shop
I was interested in going to this with my son until I saw the rip-off prices. This is an advertising exercise for God's sake, how can they justify charging theatre level entrance?

Frustratingly I read the reviews below after my wife had bought five tickets for us and kids.
None of the reviews so far go anywhere near what an absolute disgrace this event was.
Lego should be totally ashamed of the disorganised overpriced exploitation of the parents and children attending. I question the integrity of the organisers and sponsors of this chaos.
I am not allowed no stars on this site if I could I would give it minus 5 stars
Went last year to the excel and was really disappointed. Just a big shop really. Very busy. Too many peculiar adults and strange teens hogging everything. so many massive queues for poor attractions that are often just shops by any other name. Food and drink astronomically priced, entrance and parking fees were terrible. If you live local, great, go at non peak times, but don't think about going there and staying over, it will be expensive and a miserable experience. Go to Lego land, a Lego store or toys r us instead. Note how brick censor all social media comments on Facebook. One chap put on there how crap the VIP bags were (stickers, tiny Lego set, t shirt) and they wiped it in minutes. I wrote to them and Lego but was ignored and got blocked by them. It's quite like Lego movie in that respect, Lord business is alive and well and making a killing off families wanting to do something nice pre Christmas. DO NOT GO! Instead recreate it at home by dumping all Lego in your living room, sit your kids in it and get adults to walk through them whacking them with big carrier bags. Then make a cup of tea and charge £3 for it. If you've got £100, burn this. It'll be more fun and less time consuming than attending any brick show in future.