Heads up! We're working hard to be accurate – but these are unusual times, so please always check before heading out.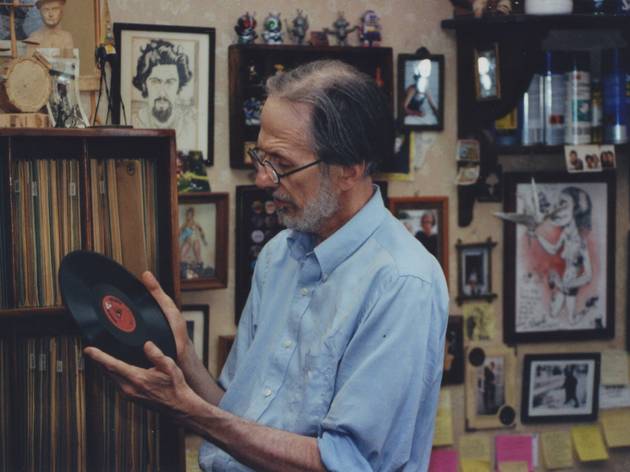 Cartoonist Robert Crumb on ragtime, politics and a London screening of cult documentary 'Crumb'
Ahead of his London appearance to mark the twenty-fifth anniversary of 'Crumb', the artist explains why the doc is still painful to watch
Notorious underground cartoonist Robert Crumb has been a thorn in the side of America's self-image since the '60s. He's always provoked while being laceratingly self-scornful. Director Terry Zwigoff's 1994 documentary 'Crumb' is an unsparing portrait of the artist, his tragically dysfunctional family and the society he's always felt alienated from. At the time, it was a surprise hit, described by one critic as 'the greatest documentary ever made'. To celebrate its twenty-fifth anniversary, Crumb and Zwigoff are presenting a special screening of 'Crumb', plus Zwigoff's later indie smash 'Ghost World', with a live Q&A and music from R Crumb's Hollywood Four, in which they both perform.
It's 25 years since Terry's documentary…
'Twenty-five years… Christ!'
Were you surprised by how it was received?
'I certainly was, yeah. I assumed it would either never get finished or if it did maybe a few people would see it in some art moviehouse somewhere. Who knew that was going to be in the multiplex in my mother-in-law's suburban town in Florida?'
Did she go and see it?
'She went to see it and was totally horrified, because Aline [his wife, comic artist Aline Kominsky-Crumb] makes fun of her in the film. So she calls up and says "I saw the film." "What film?" "You know, the Crumb thing. All I want to say is I was deeply hurt."'
'I haven't seen ['Crumb'] for years. It's like displaying your operation scar or something.'
What about the wider reaction?
'I thought it was a good thing that we had already left America [Crumb lives in France] when that thing came out. We lived in a small town in California and there's a lot of people in hick towns who don't like that kind of thing.'
Have you watched it recently?
'I haven't seen it for years. It's kind of painful. I'm giggling nervously because of the film crew standing there watching this ridiculousness of the weirdness of the Crumb brothers. It's like displaying your operation scar or something.'
There's a lot of early blues and ragtime music in 'Crumb', and in 'Ghost World': has it always been a passion of yours?
'I was always instinctively drawn toward old styles of music from the time I was a child. My brother and I would go to the Salvation Army looking for old comics; they'd have old 78s and, out of curiosity, I bought a few. I remember very clearly it was one of those turning-point moments: that's the music. Oh my God, it's on this record all right: therapy in its purest form.'
Have you always played it too?
'I was inspired to try and play it. I was never very good. I'm a strummer, basically, not really much of a musician. As an artist, it's hard to serve two masters.'
You're doing a live Q&A as well: are you expecting a lot of 'Why aren't you bringing down Trump?'-type questions?
'I don't know. Just before you called I was looking at this James Gillray cartoon from 1798: I was just studying it with a magnifying glass and there are all these politicians like horde-ing around this thing called the "cornucopia of ignorance".'
And that's where we are now?
'Nothing's changed simply because now we have the internet. We'd need an army of James Gillrays to deal with that shit…'
'Ghost World' and 'Crumb' special immersive screening and soundtrack performance takes place at The Troxy. Shadwell DLR. Sat Sep 28. £33. Find out more here.