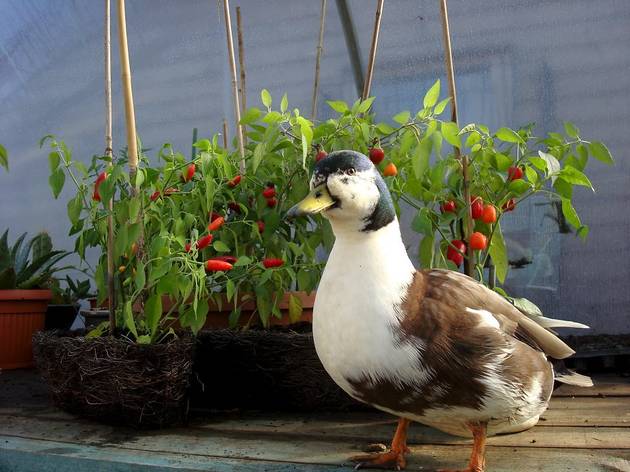 1/8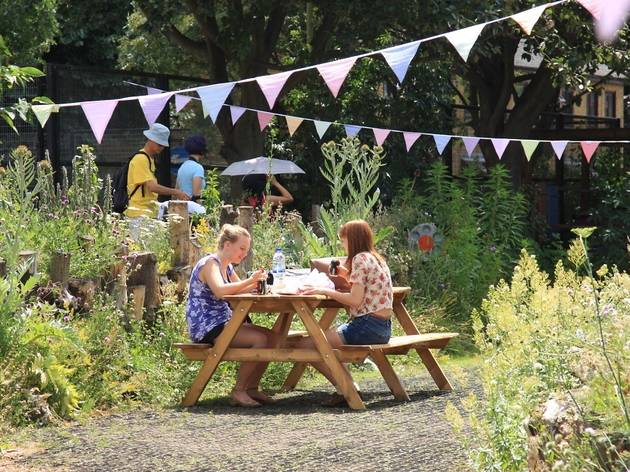 2/8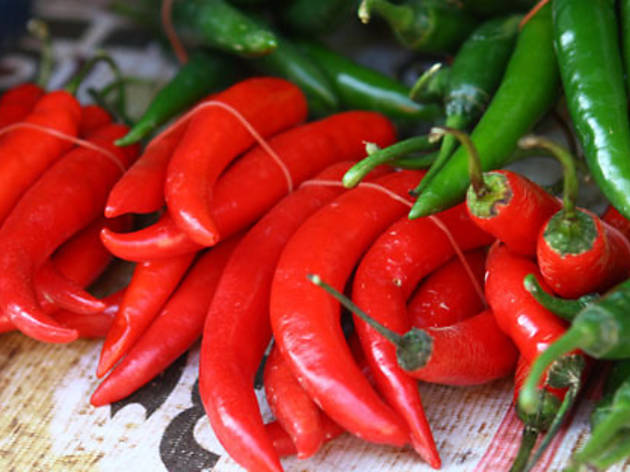 3/8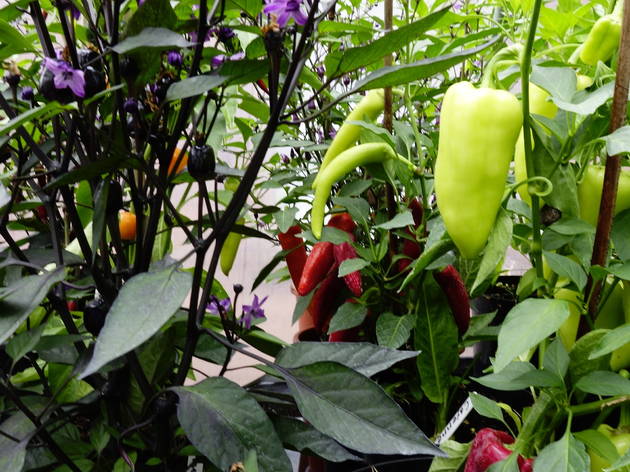 4/8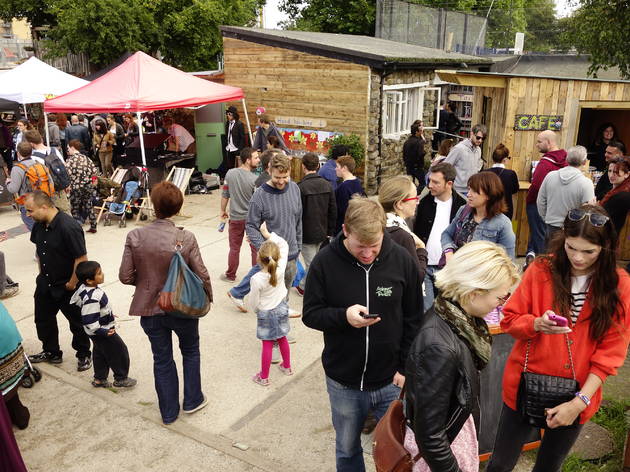 5/8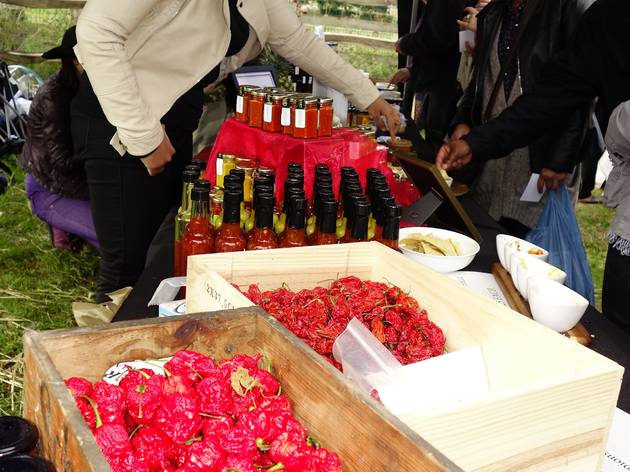 6/8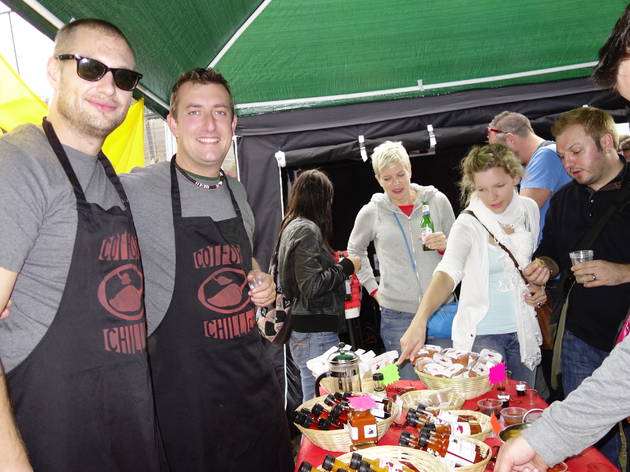 7/8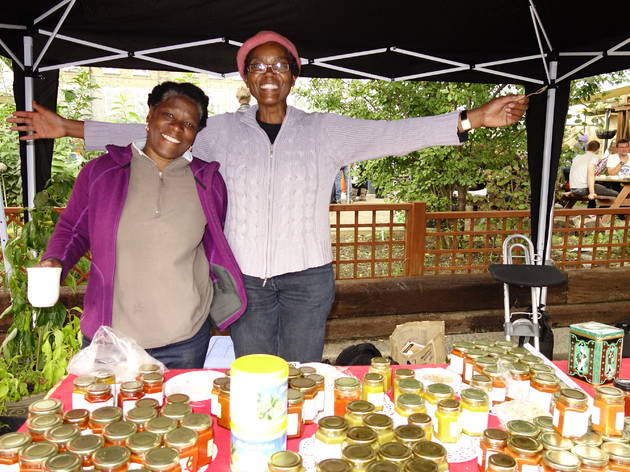 8/8
London's Chilli Festival returns for round two in 2014, and since 3,500 heat-seeking Londoners turned out last year, you'd be wise to get there in good time to enjoy the attractions. The farm will be aglow with stalls selling every iteration of pepper product, from chilli sauces, pickles and preserves to fiery food. To ease the burn there'll be a bar stocked with local brews, live folk music and workshops in cooking and chilli growing, as well as all the farm's usual family-friendly attractions – cute animals and a tree house to climb, as well as the Speak Spanish and Spice Up Your Sunday playgroup. This year the farm will be asking for voluntary donations that will go towards feeding the animals, since they can't be expected to subsist on chilli jam.
Average User Rating
3.3 / 5
Rating Breakdown
5 star:

1

4 star:

1

3 star:

0

2 star:

0

1 star:

1
It was great to be there both years. Especially loved the Old Street market - was fully covered and great products were offered by small producers! Will definitely go back this year
I went to the Chilli Festival and I was very disappointed! Not only was there a line there was security checking bags making people throw out their drinks and empty their water bottles! Come on now thats extreme.
Paying £7.50 entry Im expecting a Chilli festival I can actually walk around without having security push me to get through or people trodding on my sneakers! I also expected the stall holders to give me a decent piece of bread to try the chilli and since there is only one bar to purchase a drink I didnt bother but just dealt with the chilli. Overall a bad idea on spending my Sunday and def wont be going again. Lasted 10 minutes in there and left.
I am a huge fan of the chilli. I am the only member of my family group that has an almost pathological addiction to the hot stuff so when I heard about London's first chilli festival, I was like a kid the night before Christmas. I expected big things. Big, hot flavoursome sauces, food and big men crying into a bottle of beer. I was not disappointed! The stalls were friendly and fantastic with a huge range of chilli based sauces for all occasions and all levels of spicyness. The best food on offer were the chicken wings from The Orange Buffalo (www.theorangebuffalo.com) Wow. The Viper sauce option was fantastic! My better half had one and had to leave the table. It had a massive kick but for me, it was knock your socks off fantastic in both heat and flavour. The best stall was a dead heat (I couldn't resist) between Tom and Ollys Chilli Farm (Twitter: @tomandollyfood) and Grim Reaper Foods (www.grimreaperfoods.com). The Raven sauce (scorpion chilli based sauce from the latter was superb. A lot like Naga chilli in taste but with a different, hard to describe lift your spirits kick. The live music was good if not great at times and a welcome addition to what could just have easily been a trade fair. The location was rather unique within a fully functioning small urban farm with all kinds of vegetables being grown and as a result you felt like you were in the countryside (where most of the chilli sauce manufacturers are based). I have a couple minor niggles though. The bar ran out of beer halfway through (come on guys, chilli and beer go hand in hand and you should have stocked more). Their fantastic cocktails made up for it though. A mojito based drink that comprised 50ml chilli vodka, mint, lime and the rim dusted with chilli salt. Soooo good. The other niggle was the lack of good food stalls. While the wings were fantastic, the burger bar (all proceeds went to Human Aid) was only mediocre and the burger patties were undoubtably frozen - the Mr Naga Chilli chutney sauce option saved them somewhat. There was a fantastic family atmosphere with donkey rides for the kids as well as great play areas. I do think that the organisers were being a bit conservative in their attendance level expectation levels but then again it was the first one and I can see no reason why this should not only continue to be a great chilli success but also continue to be a fantastic London festival! Bring on the heat for next year (please, please do it again!) but please have more beer and more food stalls! One happy customer!