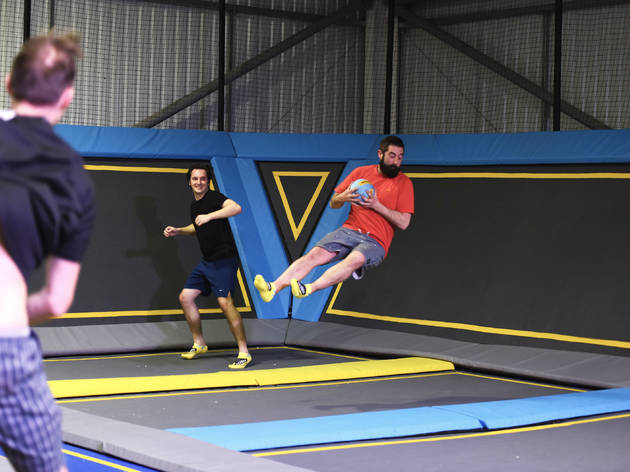 For the kidults
Round up your mates, get on the PayPal app and make it a play date at these fun spots this summer
The best thing about being an adult is that you can be as childish as you damn well like. So go on, embrace the kid inside.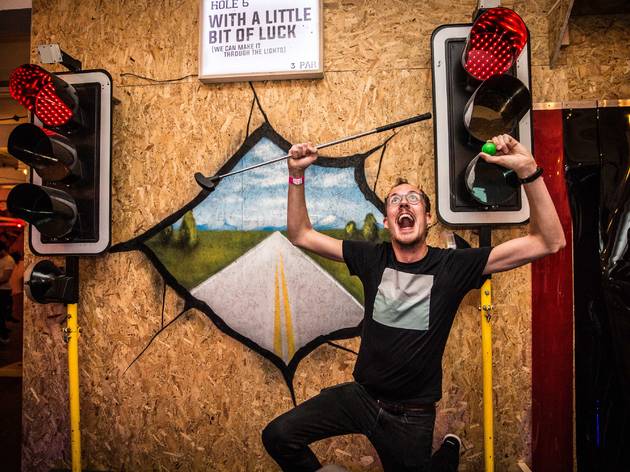 It seems London's gone cuckoo for crazy golf this summer, but no one's complaining, especially when one of those spots is a fun and scrappy pop-up at the Old Truman Brewery. The Junkyard Golf Club comes fresh out of Manchester, with three nine-hole courses featuring the weirdest leftovers from charity shops and car boot sales. As it's only hanging around for three months (until August 31) make it your mission to get the masses together and 'swing' by: there's plenty of booze, munchies and big party tunes in store to make it worthwhile.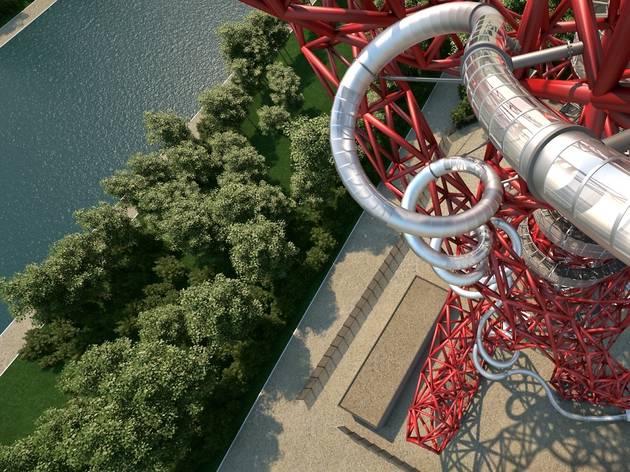 Anish Kapoor's sinister-looking, twisted sculpture at the site of the Olympic Park is finally being put to good use: it's becoming a slide. But if Carsten Höller's pair of scream-inducing slides at the Hayward Gallery in 2015 are anything to go by, his new commission isn't going to be just any slippery slope. The tube slide curves around the Orbit from top to bottom, and when it opens on June 27 it'll be the longest, fastest and tallest in the world, so brace yourself for one hell of a ride.
Now that the weather's behaving itself, get swinging from the treetops with your nearest and dearest at Battersea's Go Ape assault course. You can make up your own fun and games as your navigate through rope bridges and ladders and fly like the wind on zipwires, on a course that's twice as high as most similar sites. But that just makes it all the more fun – and don't worry, you'll be strapped in a super-tight harness, so you can't fall.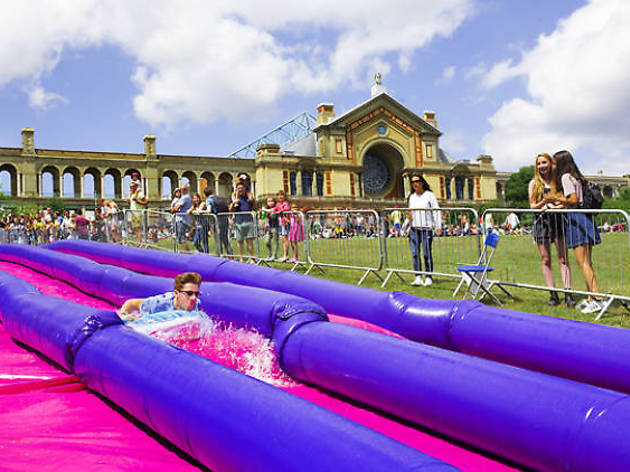 Someone's decided that London deserves the simple joy of an inflatable water slide for another year – so all roads lead to the Alexandra Palace Summer Festival on July 23. Along with plenty of other fun things like an outdoor cinema, live music and a silent disco, the festival is making a real splash by featuring a 100m slip 'n' slide. But you'll need to book in advance (and cross your fingers for decent weather).
Make like House of Pain and jump around at Acton's Oxygen trampoline park. There are 150 interconnected trampolines on the site, which gives you the chance to bounce like no one's watching, and for some extra fun, get two teams together for a dodgeball match. A few lively rounds will certainly put a spring in your step.
Pay your mates back fast with PayPal
The PayPal app has got a neat feature with makes it quick and easy to exchange money, whatever you're paying for. So the next time you're hitting the town with your mates, get your PayPals in sync and brace yourself for the best, most stress-free summer yet.