Hampton Court Palace Ice Rink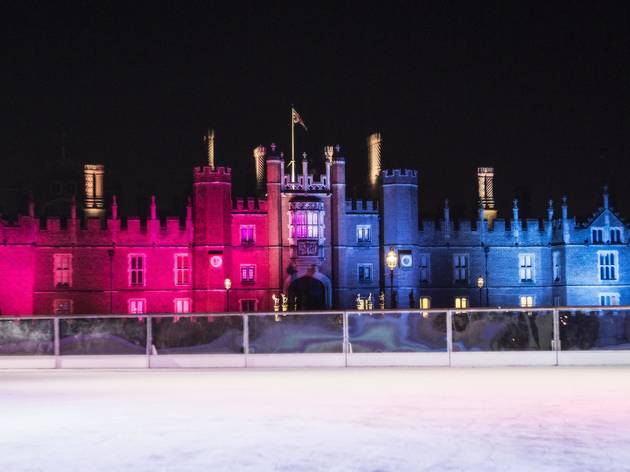 1/5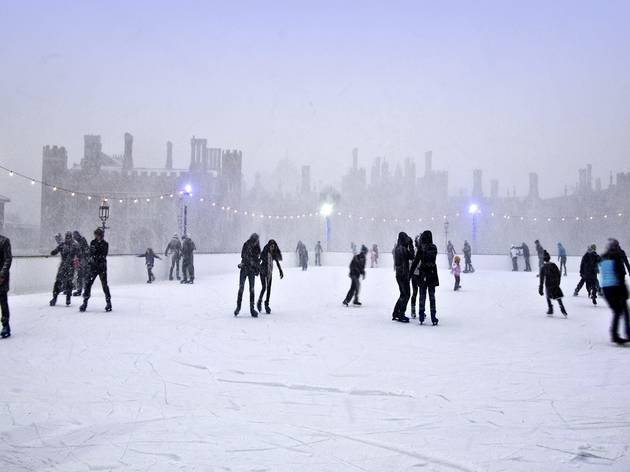 2/5
© Joanna Woodley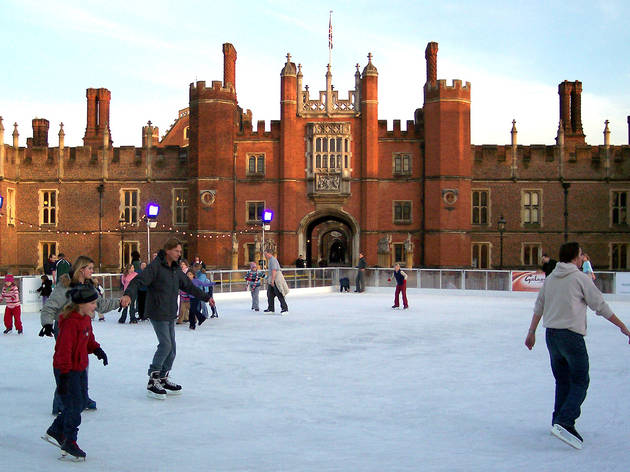 3/5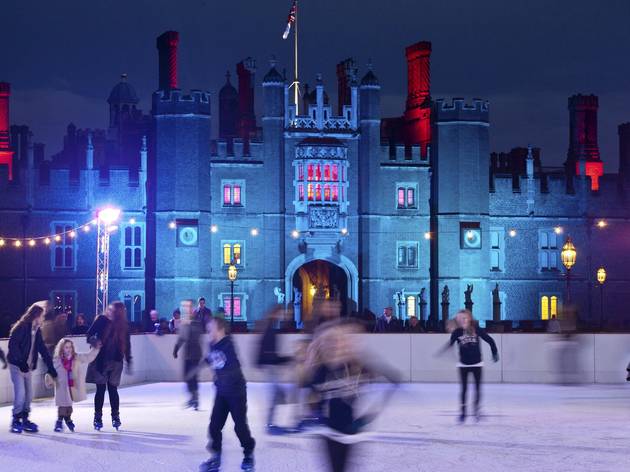 4/5
© Joanna Woodley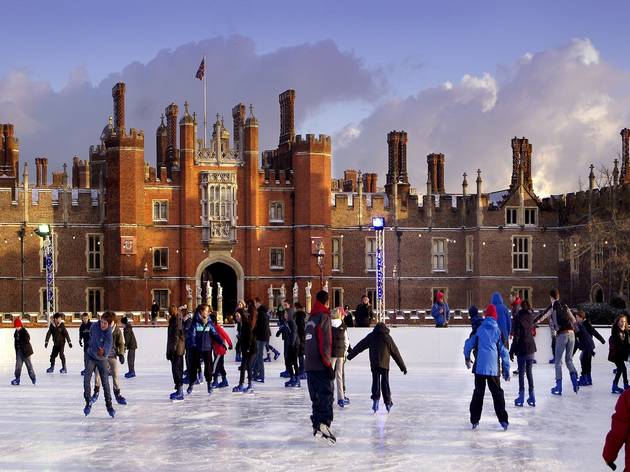 5/5
© Joanna Woodley
Skate around Henry VIII's sixteenth-century pad this festive season. Hampton Court Palace makes a mighty picturesque backdrop for this outdoor rink, especially when lit up after dark. This year, the rink, which is right in front of the Tudor pile and by the side of the Thames, is even bigger than before at 1040 square metres. With sessions for beginners and experts, as well as food and drink pop-ups, this wintery attraction is ideal for skaters of all ages and skills. Wrap up warm and take a turn on the ice in this regal back yard. Find out more here.
Find more places to go ice skating in London
Average User Rating
2.3 / 5
Rating Breakdown
5 star:

0

4 star:

2

3 star:

1

2 star:

1

1 star:

3
Extremely overcrowded and quite dangerous as the marshals in the middle were not aware of inappropriate behaviour going on around the edges. A crowd of men (old enough to know better) had obviously had a few drinks before arriving and thought it was funny to chase and push each other over. Very dangerous with so many small children around to navigate around them and the stupid men. The management need to get their act together to avoid accidents. Also, I am sure in previous years the sessions were one hour long, now reduced to 45 minutes so with queues to get skates the time on ice is too short but main complaint is too many people on the ice.
Session booked for 5pm on a Sunday... peak time. I expected it to be busy, but not overcrowded. We arrived on site 15 min as suggested, but only managed to get in the tent just after 5:10 pm. Another 10 minutes to get skates... so half session gone through the window.
By the time we got on the ice...it was in a state and overly crowded.
Lovely location, but really poorly managed at peak times.
Two stars,m just because my son had a bit of fun, although really disappointed with the short session.
Truly awful. Wait 15 minutes to get on and then wait 25 minutes to get shoes at the end. This is just profiteering of the worst kind. Go and see the palace and then go and skate at a proper rink.
The worst place to be. Crowded, no toilets and you get to wait a while to get your skates and again to get your shoes back.
Absolutely delightful venue! We went to the Sunday 14:45 session, the sun was setting while we were skating, the lights adding to the already magical backdrop of the palace. Unfortunately though the rink itself was waterlogged under at least an inch of water and there were so many skaters on the ice, it was difficult to get around - as if the challenge of staying upright was not enough already;) But if you're prepared to get severely wet, it's worth every penny!