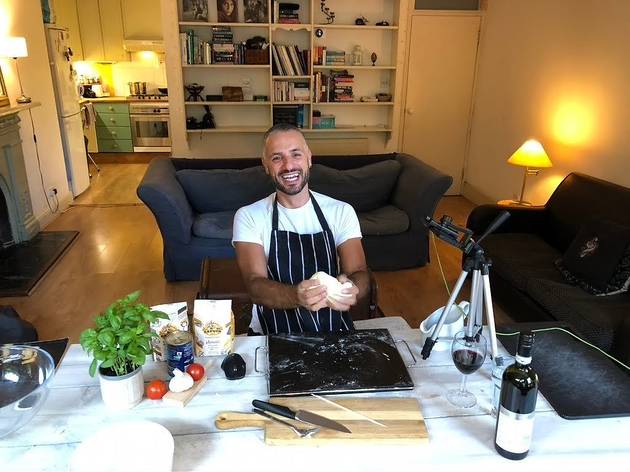 1/4
Obby
2/4
Diana Stainton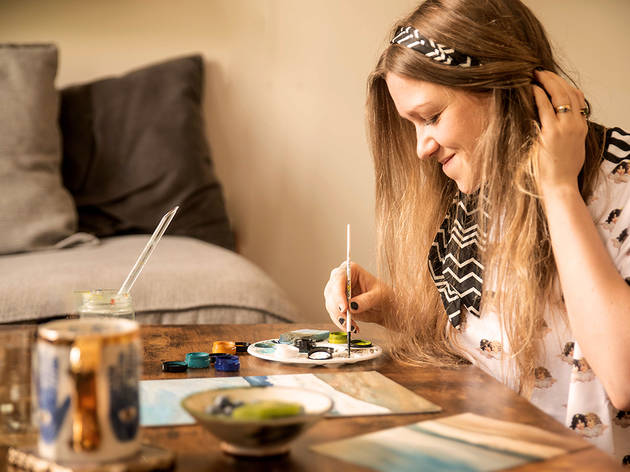 3/4
Obby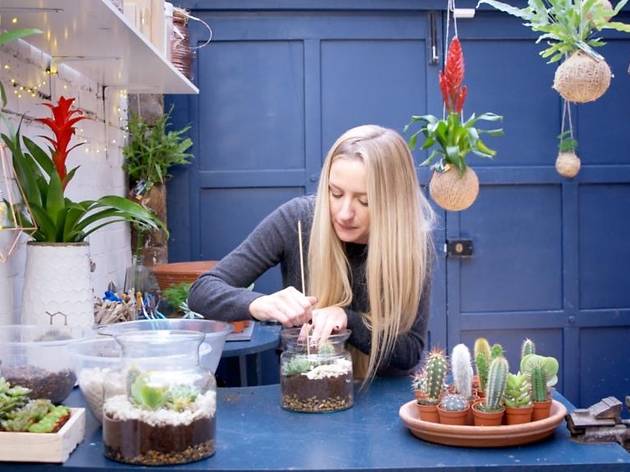 4/4
Obby
Here's why Obby is the learning zone you need to know about
With more than 1,000 workshops, courses and classes available, this is how to better your brain
Remember those lockdown plans you had? You remember... the ones where you were going to learn something new, to better yourself, to realise that potential, to be a better you. Ha! Yeah, same. But look, it's really not too late and we think we might have just found something very cool indeed – something that looks like it could straighten your tie, sharpen your pencils and put you right at the front of the class, maybe even with an apple for teacher, too.
So, say hello to Obby. These guys are basically where it's at when it comes to learning, wherever you are. They've been doing their thing since 2015 and of course, a lot of what they have done over the last six years has been the kind of hands-on, IRL stuff that we're missing a lot right now, but they've switched what they do to online with all the skills of, well, some very clever so-and-sos. That means there are loads of virtual classes but the really good thing is that with things looking like they might return to normal soon, all those cool in-person sessions will be back, too. Sweet.
In total, they've got more than 1,000 courses available covering everything from pottery, piano and painting to Spanish lessons, craft clubs for kids, phonics, photography, web design, salsa and textiles. Hell, there's even martial arts if you want to exit lockdown tough as teak. And these are all with experts that have been personally vetted by the Obby team. So basically, you're in good hands.
Now, because we've dug deep into what Obby is all about, we've highlighted below some of the classes we think are well worth checking out. But before you jump headfirst into those, we have some good news for you. Obby is offering Time Out readers ten percent off any class. All you need to do is use the code 'OBBYTIME' when you book a class. Happy learning, brainiacs!
Find out more about Obby and what they offer at www.obby.co.uk. To get your 10 percent discount, use the code 'OBBYTIME' when booking.
'Feel Yourself' life drawing class
Look, we all know half the fun of life drawing is ogling those naked bodies (joke!) but everybody stays fully clothed in this virtual class. And why's that? Well, the models are you. Yep, this unique (we think?) class shows you not only how to draw yourself but how to get into the meditative spirit that drawing can sometimes engender. Good for seasoned pros and beginners. And if you want to get naked? Look, it's your body, do what you like.
Desert terrarium masterclass
Bring the outside in! This class will walk you through everything you need to know about creating your very own terrarium. But not just any terrarium – a desert terrarium. And what's a terrarium you might ask? Well, basically a little garden in a glass container but in this instance, with those desert vibes, it means your mini-garden will be filled with cacti and succulents. We think you'll like it – these things look great but are a lot of fun to make, too. We've done them. Work do. Was fun.
Aromatherapy candle-making class
So this beautifully smelling class is run by Emily Lynam, the founder of Yougi – a vegan, eco-friendly, London-based candle-making business. Not only will you walk away with your very own candle, you'll do so with some handy new nuggets of knowledge, like an understanding of the benefits and healing properties of essential oils, and some super-smart insights into fragrance families. And of course, you'll smell well nice, too.
English-wine tasting at home with Corkk
Many of us have been chugging the stuff down over the last year and maybe, just maybe, it's time we started to appreciate wine a little bit more. This is an excellent place to start. Firstly, it's focused on English wine – an area that's positively booming, with more than 800 vineyards producing some award-winning drops that compare very favourably with more established regions. Secondly, it's run by Clive Barlow, one of only 400 Masters of Wine in the world. He'll be walking you through six wines – included in the price and delivered to your door – each of which showcases just why English wines are so hot right now.
'Slow Stitching' sashiko workshop
Not many new skills come with a free side-serving of relaxation but sashiko – a Japanese embroidery technique – sure does, despite the fact that it translates, loosely, as 'little stabs'. This two-hour class will give you an insight into the cultural background and history of the art, before you turn your hand to four different patterns including one that you can make into your very own tote bag. Everything will be posted to you in advance, all you need is a pair of scissors and the ability to follow basic instructions. And on that, we believe in you.
Like what you see? Discover everything Obby has to offer by clicking the link. We think you'll like them.
Support Time Out
We see you're using an ad-blocker. Ad revenue is Time Out's main source of income. The content you're reading is made by independent, expert local journalists.
Support Time Out directly today and help us champion the people and places which make the city tick. Cheers!
Donate now