Heads up! We're working hard to be accurate – but these are unusual times, so please always check before heading out.
In photos: London's Christmas past
See how London celebrated the yuletides of yesteryear with our bumper gallery of old-school pics
There's so much tradition to pack into December that it's no wonder Christmas seems to start before autumn does these days. London has always been crazy for Christmas, though – just check out the gallery below, which shows the city in festive trim as far back as 1956. All photos are from the Henry Grant Collection, held by the Museum of London. A large selection of the Museum's collections are available to buy as prints from www.museumoflondonprints.com
RECOMMENDED: See our full festive guide to Christmas in London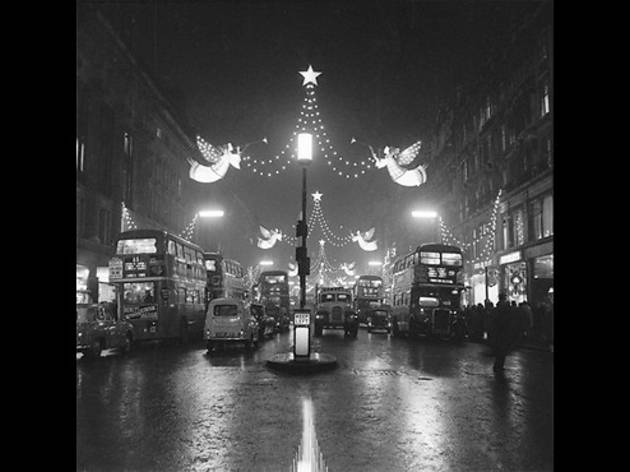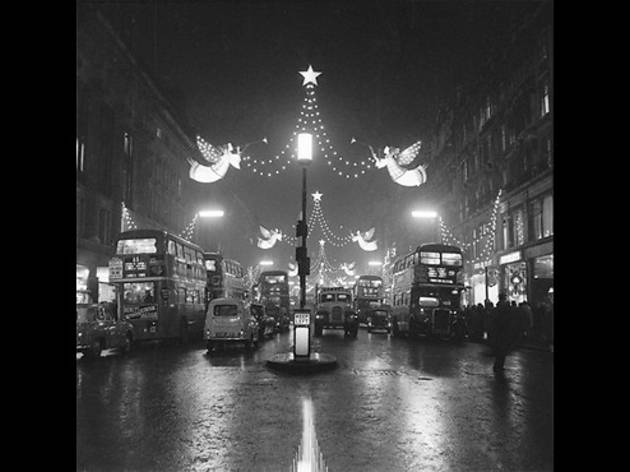 The Regent Street Christmas lights at night, 1960
The tradition of draping Regent Street in festive lights began back in 1954 after The Telegraph's reports that it looked 'drab' at Christmas.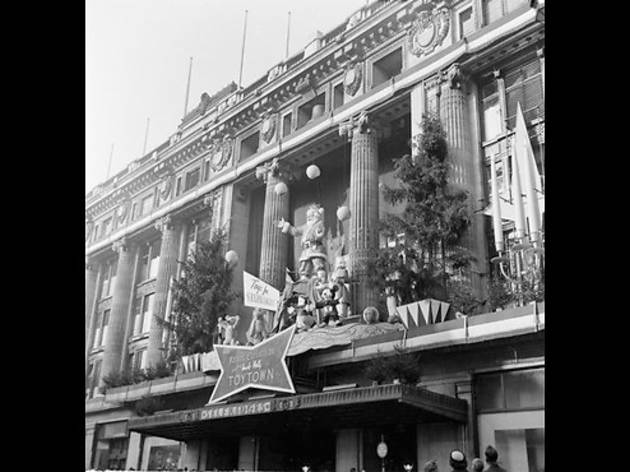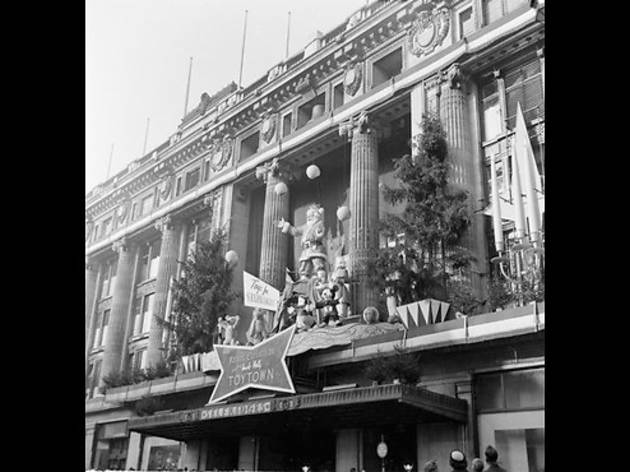 Exterior Christmas display at Selfridges, 1953
Henry Selfridge first lit his store's windows at night in 1890, so that passers by would be tempted by his wares well past dusk. The Christmas displays got more extravagant from then on in; this one features Disney characters and Father Christmas in a huge ad for the toy department.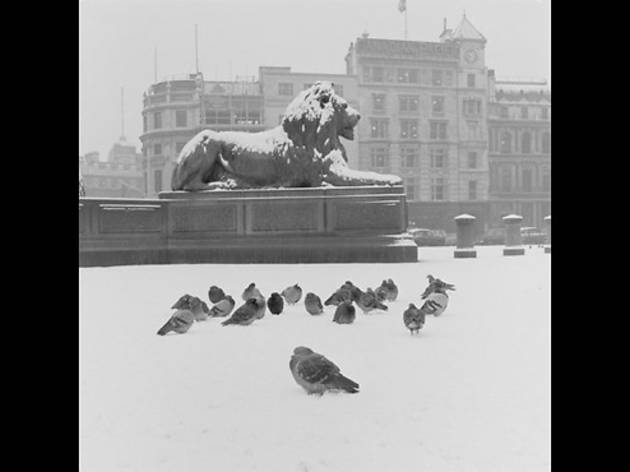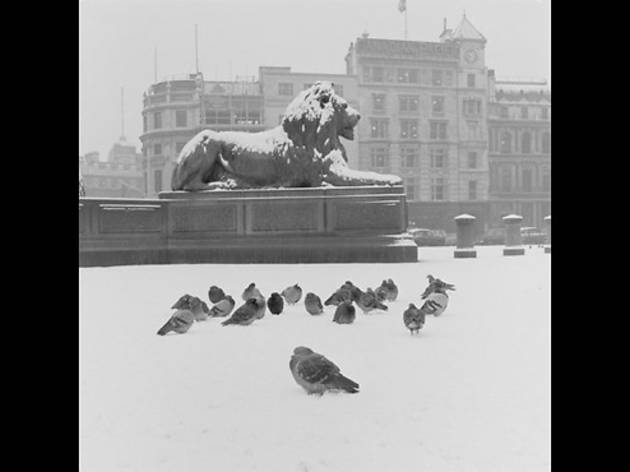 Lion statue and pigeons in Trafalgar Square, 1957
Even snow didn't deter London's most infamous wildlife from their prime lunch spot, Trafalgar Square.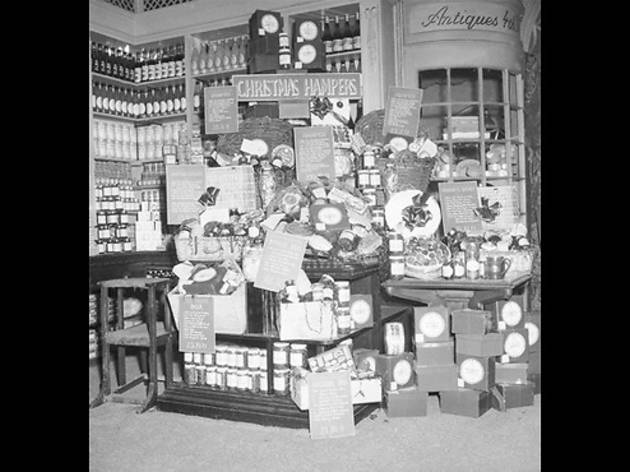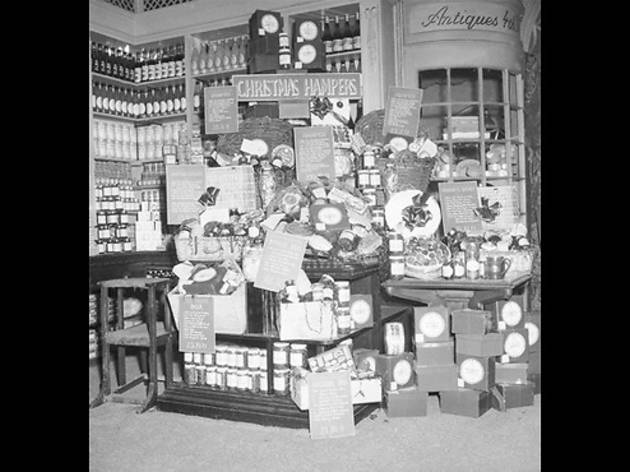 Fortnum and Mason's Christmas displays, 1953
The elegant department store Fortnum and Mason was originally a grocery store, hence their coveted food hampers, which are still sold in their trademark wicker baskets.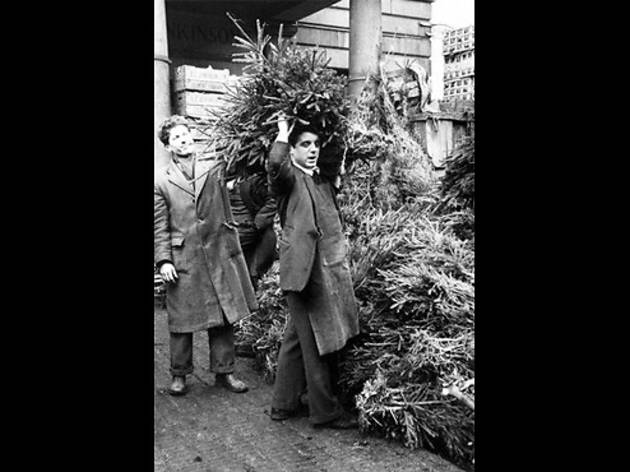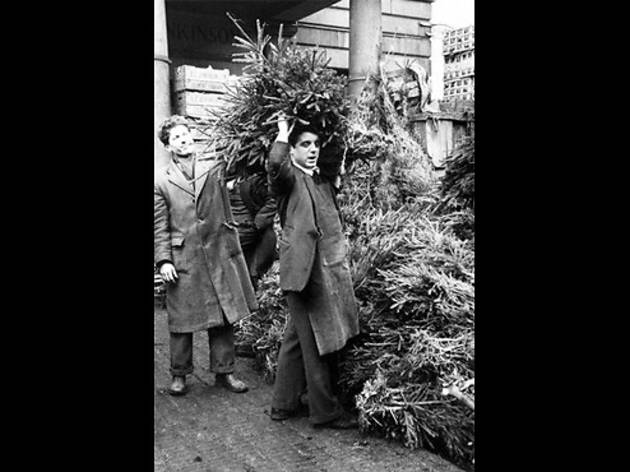 Christmas trees in Covent Garden Market, 1952
Back when Covent Garden was still a proper market, it sold Christmas trees as well as flowers, fruit and veg.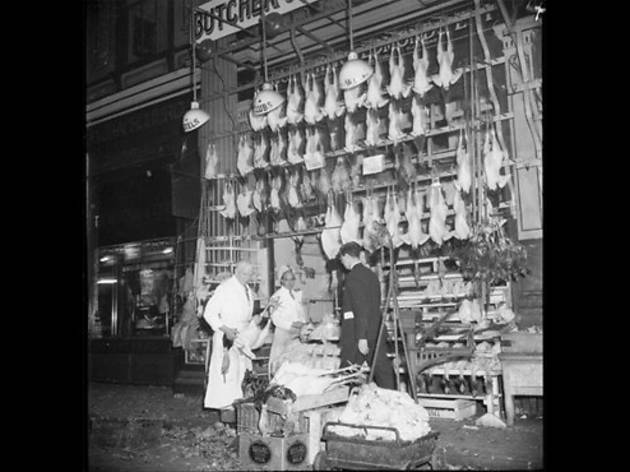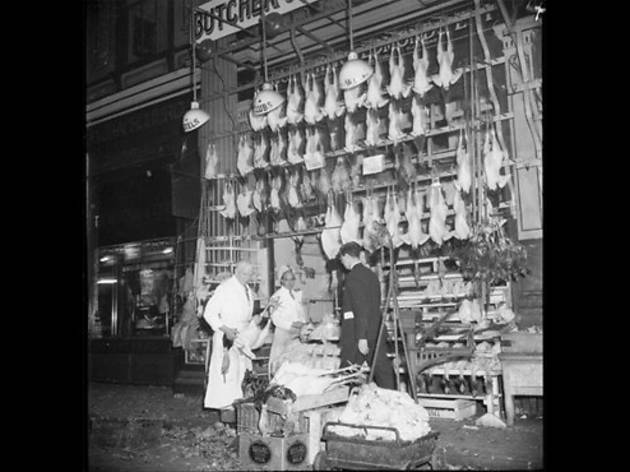 Turkey display at Leadenhall Market, 1953
The birds on this display of 'best British turkeys' at Leadenhall Market were fresh, plucked and ready to become somebody's Christmas dinner.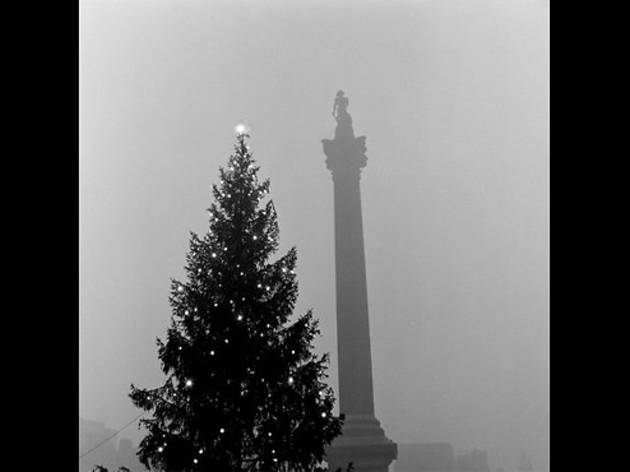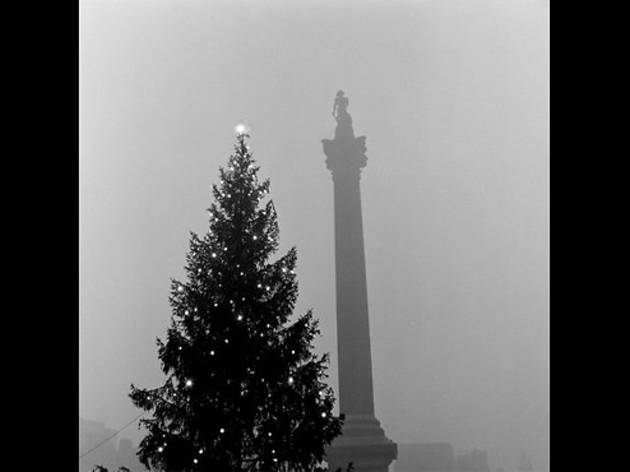 Trafalgar Square at Christmas, 1955
Trafalgar Square's huge Christmas tree has been a gift to Londoners from the city of Oslo for 66 years now, and in 1955 the Mayor of Oslo himself switched on its lights.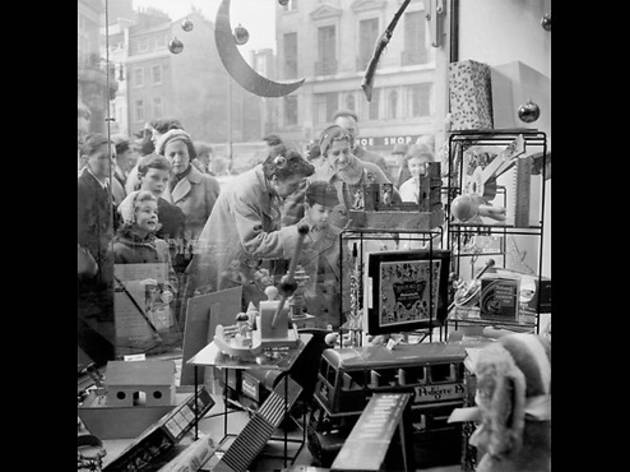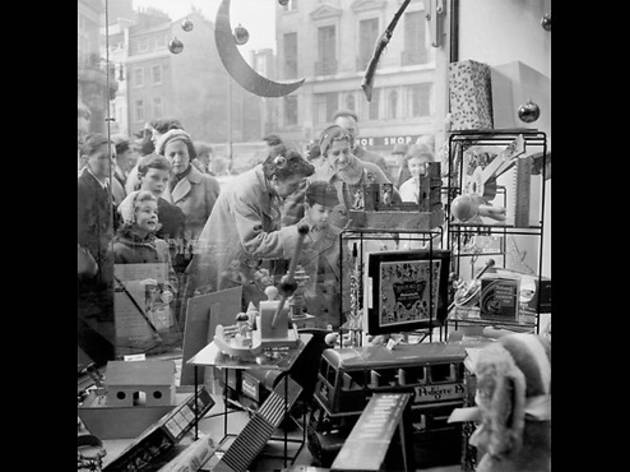 Children peer into Hamleys toy store window, 1957
While today's kids go nuts for games consoles, back in the '50s the must-haves were Noah's arks, model-making sets and a spinning top made by Tri-ang, the company whose chairman had rescued Hamleys from liquidation in 1931. Good save.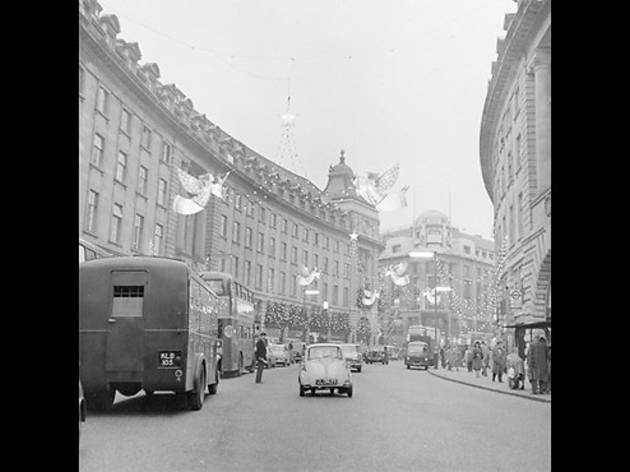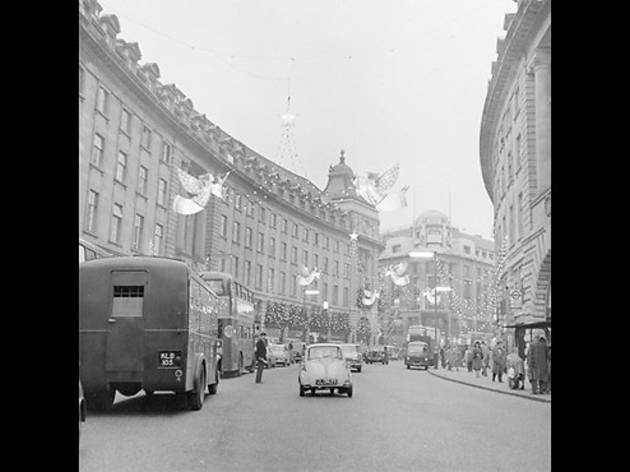 Christmas lights in Regent Street, 1960
Regent Street's light displays became more elaborate year after year, until the cost meant the tradition was stopped altogether in 1971. Retailers and commercial supporters helped to provide the funds to bring them back in 1978.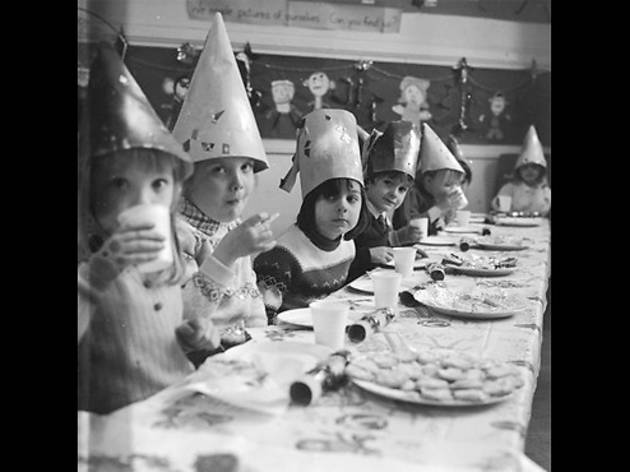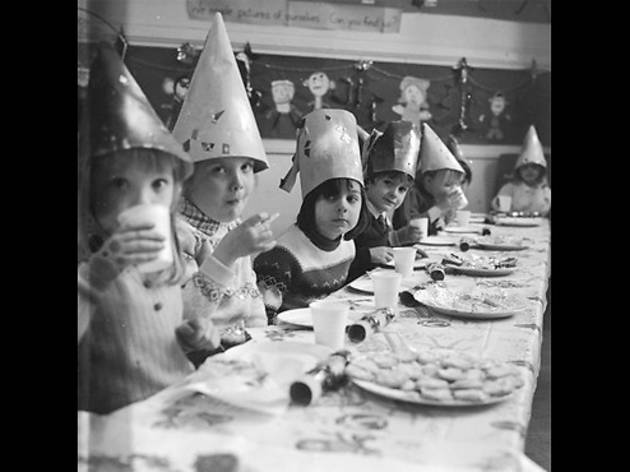 Christmas lunch at Kingsgate Infants School, 1970
Handmade hats make school dinners more fun for these pupils at a primary school in Kilburn, which is still running today.
Show more