Heads up! We're working hard to be accurate – but these are unusual times, so please always check before heading out.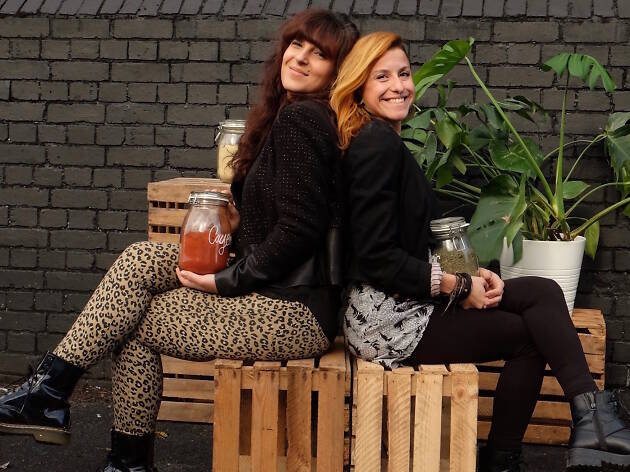 Ingenious ways that London businesses are going plastic-free
It's time we got serious about plastic. Here, we chat to three organisations making clever steps towards a plastic-free future
From buying our lattes with reusable coffee cups to having an impressive collection of tote bags to do our weekly shop with, it's clear that we're getting on board with going plastic-free. But as much as we as consumers can do, it's also up to businesses to do their bit to help reduce the total consumption of plastic and environmentally unfriendly products we buy. Fortunately, London is a hub of activity when it comes to companies doing their bit in the fight against climate change. We caught up with three of them to find out what they're doing.
Find out more about what's next for London with our Future Cities series.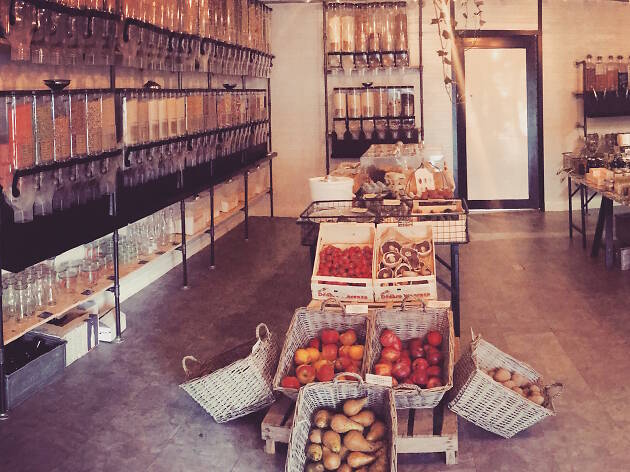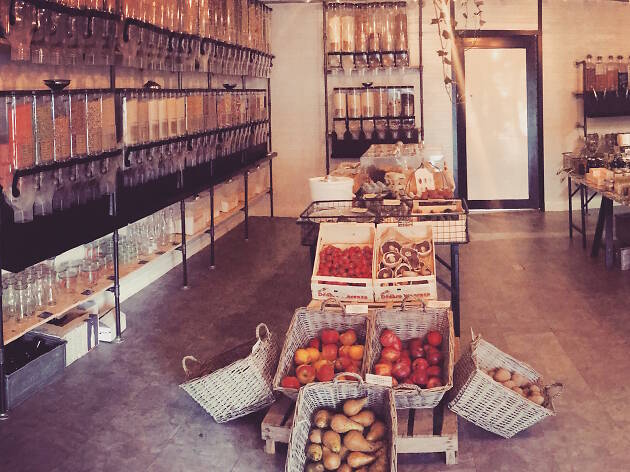 Photograph: Supplied
The plastic-free food shop
'We want to make the zero waste lifestyle more accessible'
Taking a tote bag with you when you go shopping is all well and good, but there's a high chance that the foods you're buying are still wrapped in plastic – a lot of which can't be recycled. Not at Hackney's Bulk Market though, where there's not a single bit of plastic in sight.
'I went zero waste in 2016 and was struggling with my weekly shop – I wasn't able to find everything plastic-free in only one place, I needed to travel to several places to be able to stock my fridge and cupboards, and I was so tired of that,' explains the shop's founder Ingrid Caldironi. 'I was also feeling that politicians, policy makers and Big Corp failed on me. They weren't doing much to solve the issue, so I decided to take the matters into my own hands.'
Bulk Market is the result, and recently opened a new space under some railway arches in Hackney thanks to crowdfunding. The store stocks all your food essentials: grains, oils and vinegars, locally sourced fruit and veg, freshly baked bread and dairy items. But, instead of being pre-packaged, all items are loose, with many stored in dispensers. All you have to do is take something like a glass jar to carry them home in. It will also soon be adding the UK's first DIY natural beauty bar to its offering, where you can learn how to make your own lotions and potions out of completely natural ingredients.
'We want to make zero waste lifestyle something more accessible,' explains Ingrid. 'This shouldn't really be a niche thing that only people who can afford can do. We have in the plans more flagship stores opening across London so people won't need to travel from far to reach us too.'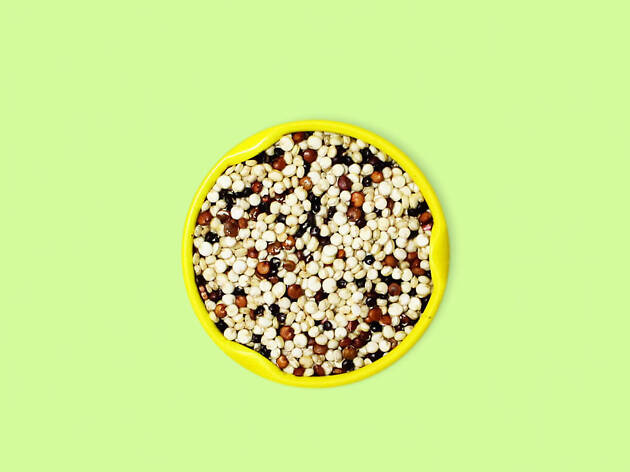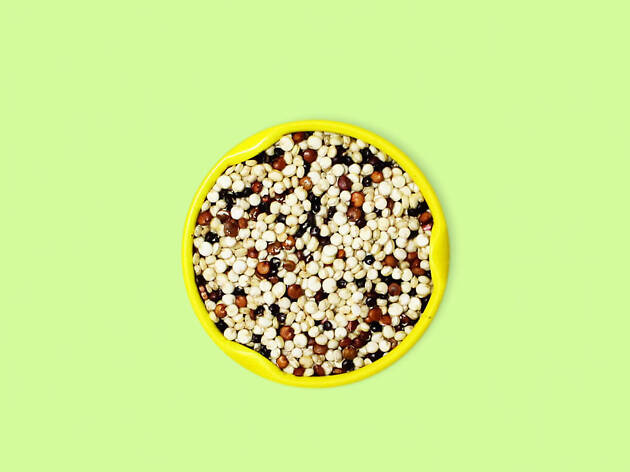 Photograph: Supplied
The plastic-free delivery service
'It's important we highlight that there are alternative ways to do business'
Cutting back on plastic when shopping in person is something that can be aspired to, but the reality is that a high percentage of everyday purchases – from clothes to food – are made online, and with it comes a mountain of packaging. But there is an alternative. Enter Zero Waste Club.
'We had to start this because there was no other way to get our ideas and passion across,' explains the site's London-based co-founder Pawan Saunya, a 21-year-old entrepreneur who deferred going to university to kickstart the company. 'We could have started a blog, but it would have had a limited reach and it won't have the same scale as we would like it. I don't think anyone wants to start a business because it's quite hard, but it had to be done.'
Zero Waste Club is a provider of plastic-free, organic essentials – from chocolate to laundry powder – delivered right to your door. It uses recyclable paper and cardboard packaging with its food items – 'It's much more expensive than plastic packaging, but it's the right thing to do' – while recycled kraft paper is used for non-food goods. It also manufactures eco-friendly products such as sporks and toothbrushes from waste material and sustainable materials like bamboo.
'It's important we highlight that there are alternative ways to do business. If we don't switch to a similar model worldwide, we're in quite a lot of trouble,' adds Pawan. 'Ultimately though, it's people who are really important and who have the power to change how consumption works. It's not up to us, but it's up to those living this lifestyle to promote themselves and show that there are better ways to live.'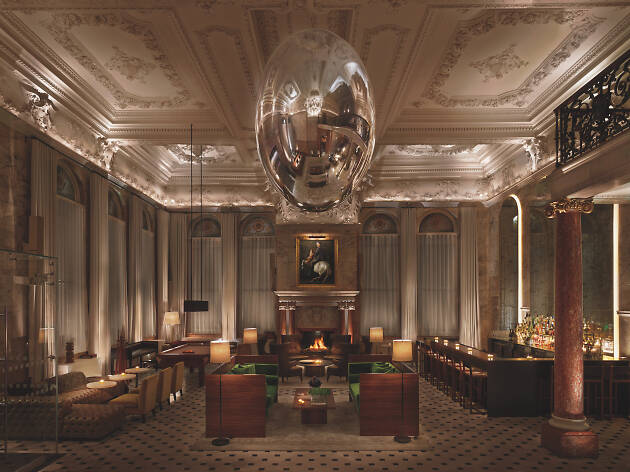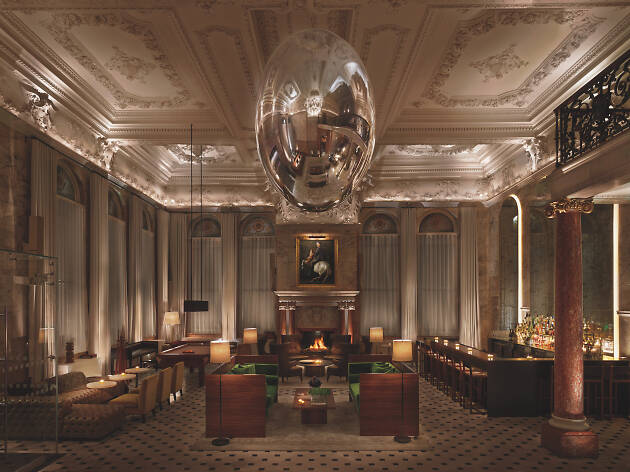 Photograph: Nikolas Koenig
The hotel that's nearly plastic-free
'I realised that our hotels were really shocking pollutants... so I shocked myself into doing something.'
'I'm very passionate about it.' Ben Pundole, VP of brand experience for the luxury hotel chain Edition is explaining why he has driven the company to go single-use plastic free. 'It's a big old cliché, but I got back from Burning Man festival a couple of years ago and thought "I have to do something". I realised that our hotels were really shocking pollutants. I looked into our statistics and found that, between our four hotels – Sanya, Miami, New York and London – we used 1.2 million plastic bottles of water a year. I was mortified. And the London Edition, for example, used around half a million plastic straws a year; that's 63 miles of straws – greater than the distance between London and Brighton. I just shocked myself into doing something.'
The hotel has since been on a mission to eradicate single-use plastic, with Ben claiming that they are 90 percent of the way there. All the mini bars are now plastic free, and the hotel's bars no longer serve straws. 'If somebody requests a straw, we give them a paper straw. We do have a box of plastic straws on hand for anyone who is handicapped and who needs a plastic straw – we're not environmental barbarians!' The amenities in the bathroom have been switched from plastic to recycled plastic while a better solution is sourced, earbuds and toothbrushes are being switched to bamboo, and even the coasters in the Punch Room are made by a woman in Brighton who takes plastic out of the ocean and creates something useful out of it.
'I mean this in an objective way, not an arrogant way, but we're the pioneers in the luxury hotel world,' adds Ben. 'We have an opportunity to inspire other people to do the same, and we've actually helped force Marriott's hand globally to get them to ban plastic straws and stirrers in more than 7,000 hotels by July 17 this year. Sadly straws and stirrers account for 4-5 percent of single-use plastic, but it's a start.'
Discover what's next for London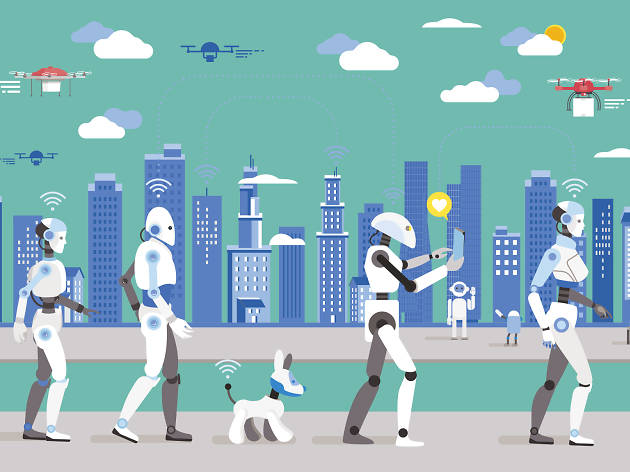 What will London's skyline look like in 20 years' time? How will we respond to climate change, a rapidly increasing population and air pollution? Will we all be eating insects in the near future? In this series, we're delving deeper into the future we know is coming, and investigating the developments that could shift the way we exist in the coming decades.