At Nightingale House, things aren't quite what they seem. From the outside, this Clapham care home looks like a haven of peace and civility. But inside, it's a different story.
On the afternoon I visit, I'm hit by a wave of screams, shouts and laughter as soon as I walk through the front door. The din, I'm told by Nightingale's head of activities Alistair Addison, is coming from the 'activity hub' – a large, bright room decorated with colourful crafts, which is buzzing with children. When I enter the room, it takes a few seconds for me to register the elderly residents sitting quietly among them.
'We're holding a bakery session today,' says Addison, gesturing at a hectic table of children – all between the ages of three and four – as they clumsily try to form dough into a challah shape. They're being guided by some of the home's older residents (mostly aged between 80 and 100), who gently correct any mistakes.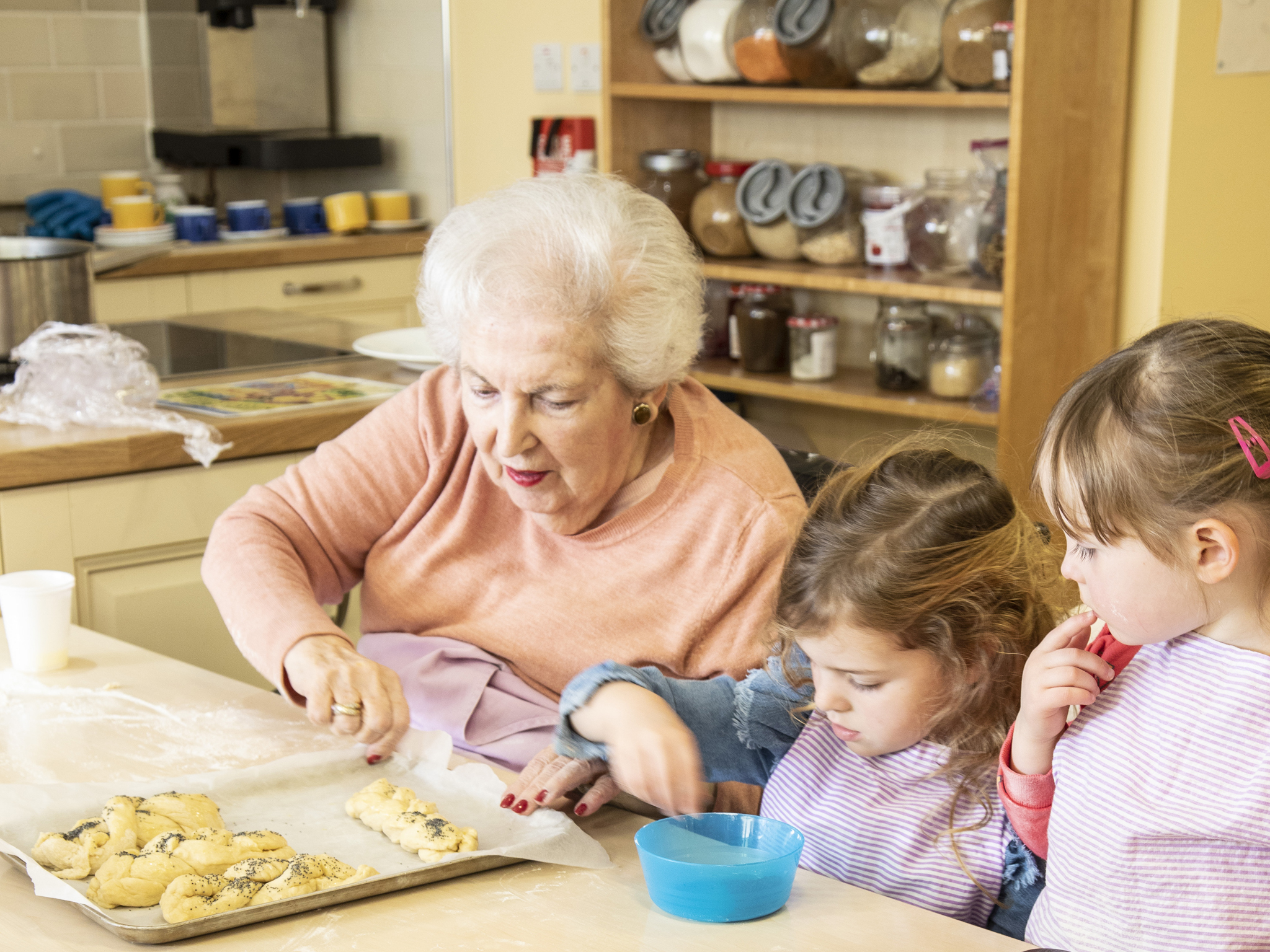 'It's nice to see people who are so young, and it's lovely when they come and talk to you.'
For a newcomer like me, it's a heartwarming scene. But for the staff of Nightingale House, this is just another day. The Jewish care home is on a quest to make this kind of interaction normal, which is why, 18 months ago, it became the first intergenerational facility of its kind in the UK. Now, Nightingale House is home to elderly residents and nursery children by day, with the two groups uniting for a variety of activities – from gardening to arts and crafts.
'It's terribly good seeing them,' says resident Anne Dunne, as she watches some four-year-olds violently attack their misshapen dough. For her, this is a new experience: she has no children of her own. 'It's nice to see people who are so young, and it's lovely when they come and talk to you.'
While there haven't been any major studies into the benefits of intergenerational nursing, the anecdotal evidence seems positive. It's been shown to increase confidence and improve social skills for both groups, with the older people feeling stimulated and more in touch with their past.
'I think it makes the residents feel like they're at home with the grandkids,' says activities coordinator Rosa Gauld, who works with Nightingale's Dementia Care Unit. 'For the majority of residents, it really makes them happy to see the children running around.'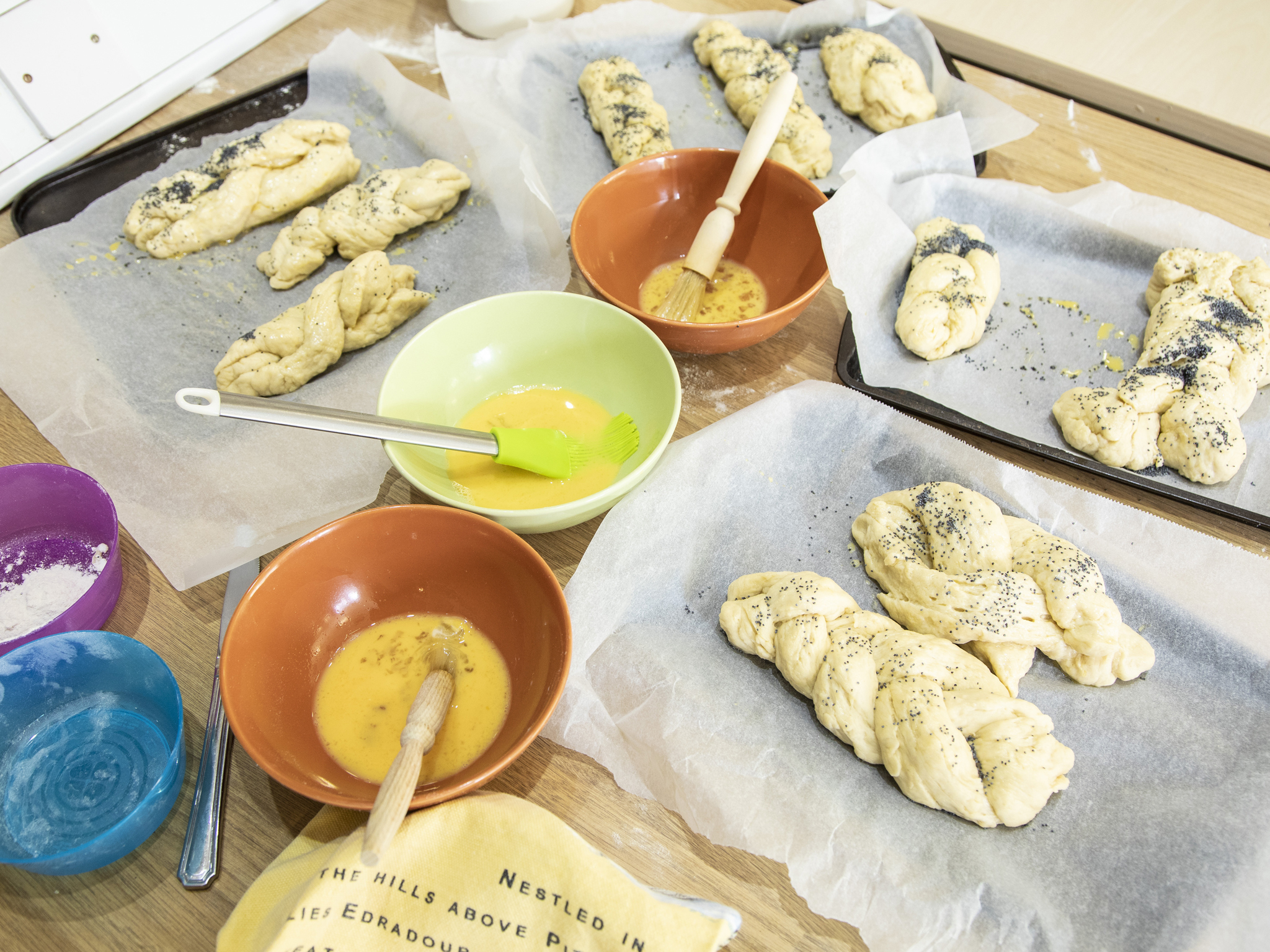 'Death is natural – it's not intimidating to these children'
For the children, it's a way of learning about their history and shutting down ageist stereotypes before they have time to develop. It also teaches them about death. 'It's a taboo subject for most people but for us it just becomes a natural process,' says nursery head teacher Cindy Summer. 'We take pictures of that person and stick them to the wall of their room, and we ask the children: What do you remember about them?'
This is echoed by Judith Ish-Horowicz, who founded the nursery. 'Death is natural, and it's not intimidating to these children,' she says. 'They accept it. They know where they fit in the cycle of life because they hear stories from the past.'
Today, though, the mood is light. I notice that the children are huddling around one resident, Faye Garcia, adoringly. Like Dunne, she doesn't have children, and at 90 years old, is embracing this new experience.
'It's been a new life for me,' she says. 'It's like having a whole new family. We have the best of both worlds because we get to see them, but we don't have to worry about cleaning up the mess!'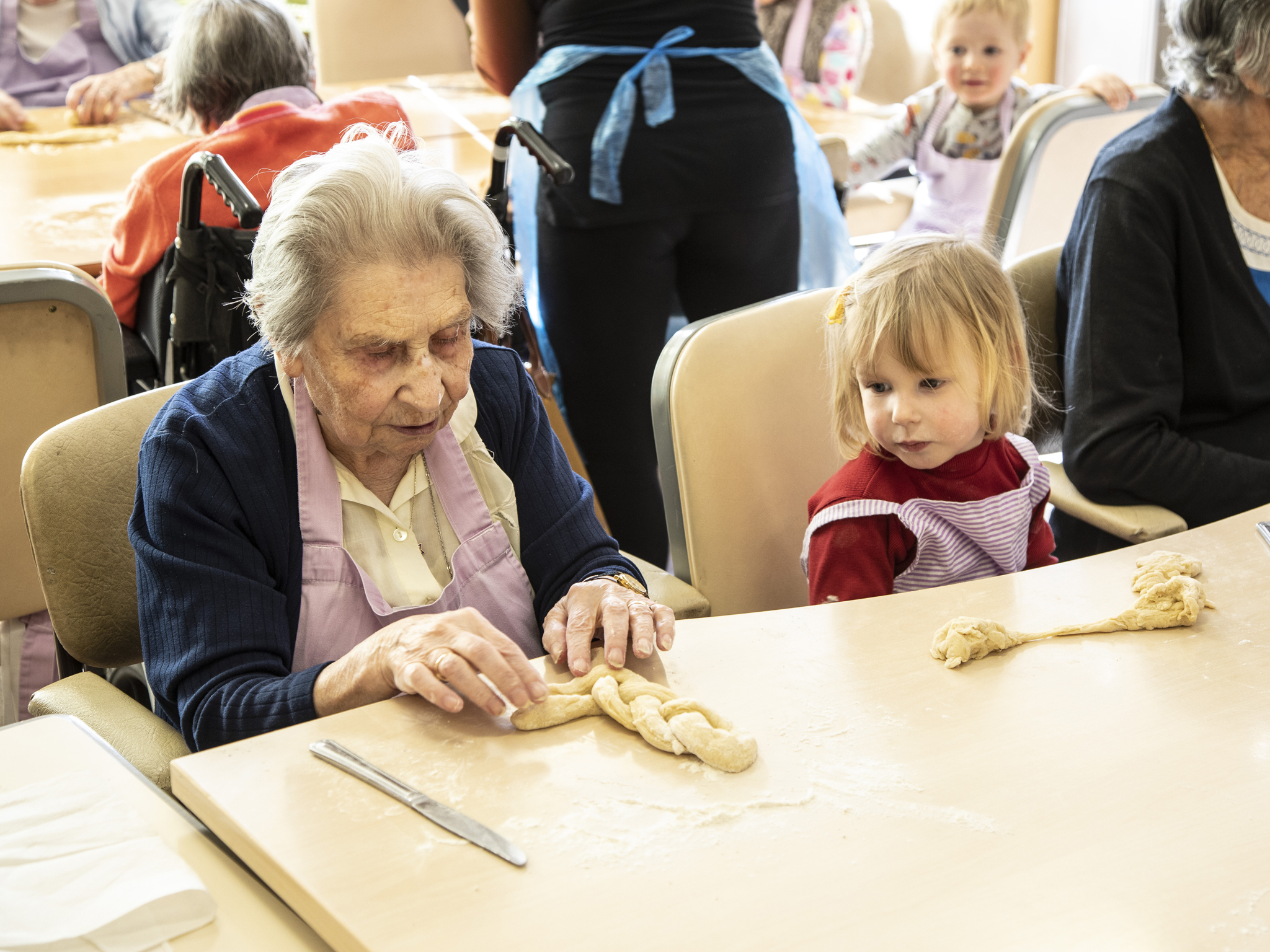 'We're in a fractured society. People aren't used to mixing with different age groups'
By offering this kind of extended family to residents, Nightingale House is building a much-needed bridge between communities. As the staff point out, the gap between generations in London – and the UK – has been widening, with interaction between much older and much younger people becoming increasingly rare.
'We're in a very fractured society,' says Ish-Horowicz. 'People have moved away from their families for work. People are not used to mixing [with different age groups], and they don't know how to: that's why I think the Nightingale House model is so cohesive. I can see it changing society.'
After an hour, the children head off for lunch, leaving the room still. An older resident dozes in the corner, while the challah bakes in the oven.
It feels almost eerily still now without the kids.
'It's important to hear the children, to see them, to have movement around you,' says Ish-Horowicz. 'There are so many care homes where people are just sitting, normally in front of a TV. But here, there's constant movement, and that's something that really stimulates the residents. I don't know why we weren't doing it before.'
Find out more about Nightingale Hammerson's intergenerational centre.