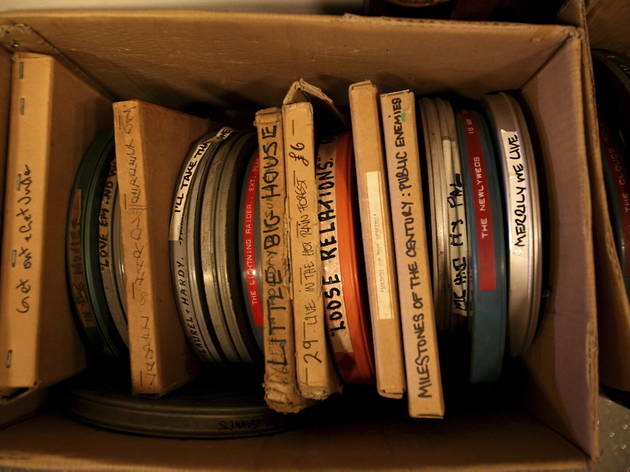 Silent film archivists and historians plunge into their private collections of 16mm and 32mm films to reveal forgotten and rarely screened sensations of the silent era. Specialist silent-film pianists accompany each film. Hungry cinemagoers can purchase homemade cakes and savoury pies. The event is free but reservation is recommended.
Rating Breakdown
5 star:

2

4 star:

0

3 star:

0

2 star:

0

1 star:

0
I had never heard of the Cinema Museum before I went to the Bioscope night, I think its every couple of weeks, but what a place! Its an aladdins cave of anything to do with film , projectors, poster, magazines, photos, cinema signs, seats, booths, all kinds of weird things, and the night was brilliant, I loved it, really unpretentious, just silent films with pianists who seemed to know what they were doing. The last film was called "ella cinders" and it was superb. Cant believe it was free, and bottle beers were like only £2! madness.. Go now before people from Hackney find out about it!
We attended the Bioscope evening on the 18th at the Cinema Museum in Kennington. Much as I would like to keep quiet about such a fabulously rewarding evening of rare silent movies with superb piano accompaniment (...some that haven't been seen or heard of before!), I must say this is one of London's best kept secrets. So well done TimeOut to let others know about this little gem of a venue. It is well worth attending these fortnightly shows, as well as the other films shown on their regular events list.