For Isabel Adomakoh Young, pretty much every night is showtime. When she's not performing as part of the Pecs Drag Kings collective, she might be dressing up as Bruce Willis for a different show, executing a choreographed dance routine or bringing puppets to life with a performance troupe. Whatever the gig – or party – there's a lot of after-hours travel around London on the city's night transport network.
'Being a drag king isn't about persuading people you're a man'
'It's about messing with people's perceptions of gender and taking them to extremes to critique norms. A drag king is a performer, someone who wants to explore masculinity by exaggerating or highlighting it. I have my character, Izzi Aman, and I might be doing an act on top of that, like a Prince tribute or an action hero, where I'm dressed in military clothes with a hairy chest and lip-syncing'.
'You never know what you'll be doing next'
'I love the variety of my job. You could be a bearded pirate or one half of a set of twin clowns – whatever the event demands. There's a real thrill to that. I love the ability to question people's expectations with drag, while also giving them a good time. I love meting people and interacting with audiences. When I'm performing with Shotgun Carousel, I'm often among the crowd and I might have a set piece where I challenge an audience member to do something or introduce them to a strange puppet!'
Photo: LERC Designs
'London has more spirit at night'
'There's an extremity about being out in the early hours. Even if you're commuting at that time, there's a natural feeling of everyone being in it together. You're so much more likely to have a spontaneous conversation. In the daytime, if I wasn't sure which tube line to get on or what bus to catch, I'd probably work it out for myself, but at night it feels less strange to reach out and have a chat with someone about it.'
'My social life and career would be very different without night transport'
'It's invaluable for me. If everything stopped at 11.30pm, I'd be a different person! When I lived in west London I was always on the Central line and the N207 bus was my saviour. I used to spend a lot of time in Soho and the bus would basically take me to my front door in Shepherd's Bush. Now I live in south London, so I use the night Overground to New Cross Gate and then catch a bus. Night transport gives me the freedom to know I won't have the expense of a taxi if I want to go and meet a friend after a show.'
'London is great for alternative nightlife'
'It's part of the city's mentality – the openness, the inclusivity and the diversity that London prides itself on all make it possible. Because it's already such a hub for the arts, it follows that sub-sections of the arts like queer performance and queer nightlife will flourish, too. In London, you're safe to do weird, experimental art and be a queer person. '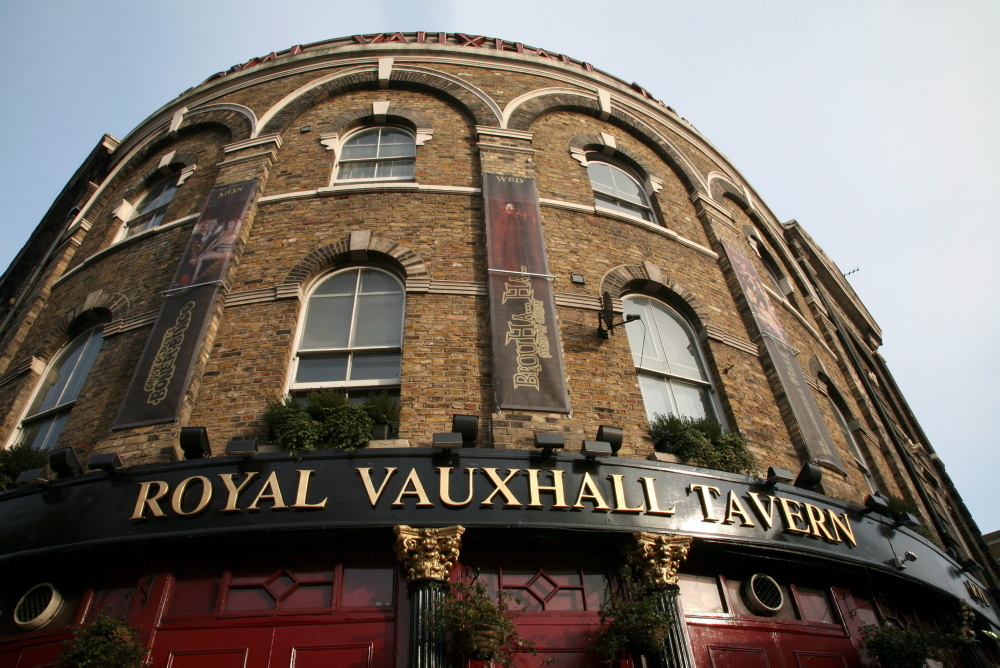 'The Royal Vauxhall Tavern is my favourite venue for performance'
'It's got so much history and there's a real community of people around it, of all ages and genders. It's done a great job of growing with the times and the space is amazing as well – the columns, the deep red paint, the eccentric little stage… It feels like it's part of the past but also really earning its place in the present. There are loads of other great nightlife venues around London, too, like VFD, Her Upstairs, The Crown & Two Chairmen, and The Glory for drag shows, or if I'm going to a gig, XOYO, Total Refreshment Centre or the Bussey Building.'
Find out more about Isabel's after-hours London life in the video below.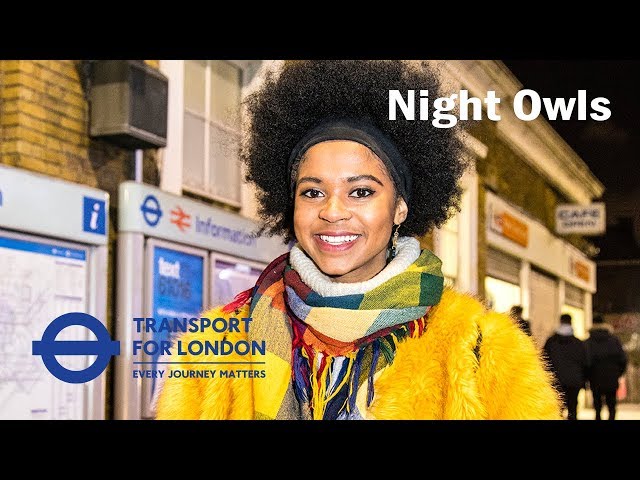 TfL operates a night tube service on the Central, Northern, Jubilee, Piccadilly and Victoria lines, as well as Overground and bus services. Use the TfL journey planner to plan your next after-hours journey.