Heads up! We're working hard to be accurate – but these are unusual times, so please always check before heading out.
London's top ten horses
Don't listen to all the neigh sayers, London is full of equine beasts. And to welcome in the Year of the Horse, here are ten of our favourite…
Jacob the Cart Horse, Queen Elizabeth Street, SE1
This life-sized statue reminds everyone of the hard work completed by the good old horses that used to work in the docks. It was lifted onto the south end of Tower Bridge by helicopter in 1987.
The Horse Hospital, Bloomsbury, WC1N
This 1797 building hasn't always been an arts venue. At one point it was actually (yes, you've guessed it) a hospital for sick horses. Now London's only remaining two-floor horse hospital is used as a great little venue for film, fashion, music and art.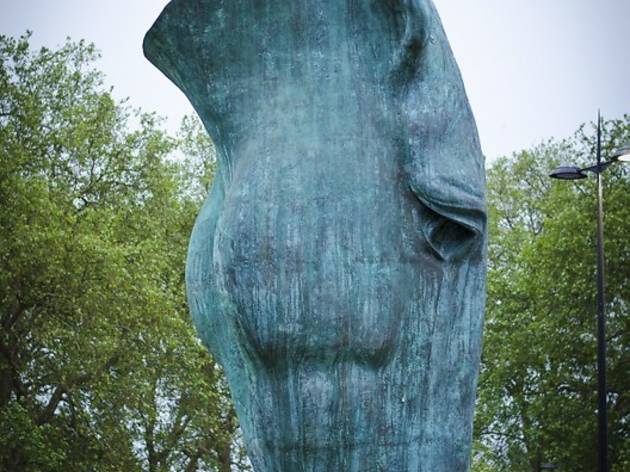 Nic Fiddian Green's horses head, Marble Arch, W1H
The award for the biggest horse's head goes to Nic Fiddian Green's giant 35ft-high structure. This bronze creation is inspired by his own chestnut hunter called George and is a permanent feature in Marble Arch.
Animals in War statue, Upper Brook Street, W1
Sad fact: eight million horses died in World War 1 alone. This touching memorial pays tribute to the millions of animals who served and suffered as a result of 20th-century wars.
Constitution Arch, Hyde Park Corner, W1J
This is the largest bronze sculpture in Europe and was funded by Lord Michelham. The quadriga on top of the Wellington Arch was designed by Adrian Jones and put up in 1912. Fun fact: Lord Michelham's 11 year-old son is the face of the charioteer.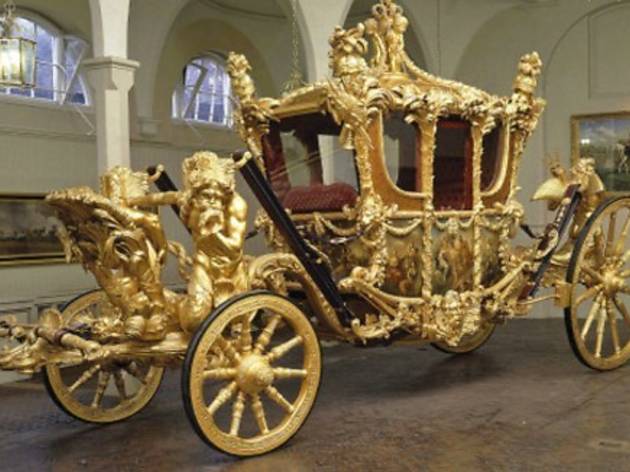 The Carriage horses at the Royal Mews, Buckingham Palace, SW1W
Enough of the statues, take a look at some real, non-bronze horses at the Royal Mews. You can see the horses that pull the Queen's bling coaches and carriages, and you may also catch a glimpse of the Windsor Greys, which stand at least 1.65 metres high.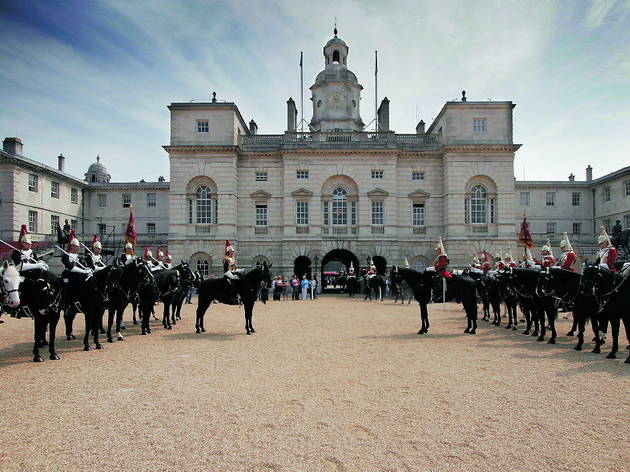 Separated from the main museum by a panel of glass, visitors can see into the 18th century stables and take a closer look at the horses that parade outside every day.
Rebellion, Middlesex Street, E1
Judy Boyt's five metre-high bronze horse can be found on East India House galloping towards Petticoat Lane market. This horse sculpture is rearing up on its hind legs and is mounted 30 metres above street level. Commissioned by Standard Life, it was awarded the RBS silver medal in 1993.
Horseman's Sunday is a London tradition and a chance to see over 100 horses and their riders gather near Hyde Park. It began as a political and public statement to prevent the closure of London's stables but is now a celebration of horse riding in the city.