Heads up! We're working hard to be accurate – but these are unusual times, so please always check before heading out.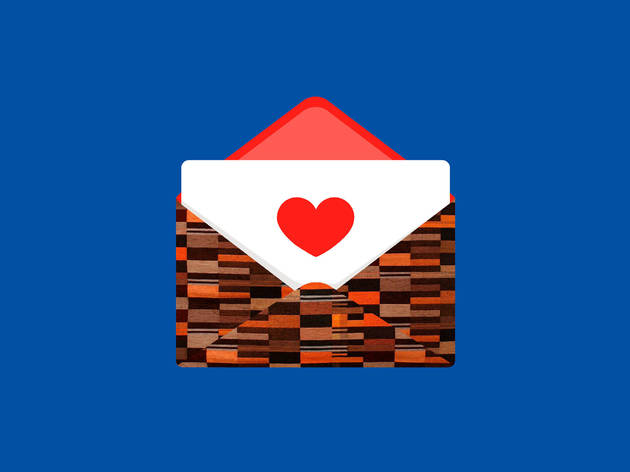 Love letters to our old commutes
From weird smells to road rage, six Time Out writers wax lyrical about ye olde travels to the office
Ah, the famous 'commute to the office'. Once, one of the most annoying bits of city existence. Now, a physical boundary between 'work' and 'other life' that many of us bitterly miss. For the Londoners who've been working from home for nearly a year now, crowded tubes, delayed buses, power walks and emergency Ubers are a thing of the past. In their place? A few slow steps from bed to desk, stopping by the bathroom for a quick brush of the teeth. Perhaps you're even working from bed? (In which case we're very proud of you.)

If all this wfh-ing is making you nostalgic for the quirks of your old journey to work (The sights! The smells! The people!), you're not alone. To prove that fact, here's the stuff we miss.
The things we miss about our commutes
My old commute was multidisciplinary: a car (blue one), a bus (the 43), a walk (quite long), and the tube (Northern Line). A kind of postmodern pentathlon of sorts – especially when factoring in the bit where I'd get lost in the tunnels below King's Cross Station despite doing the same journey every day. I really miss taking the 143 bus with 'Tally ho' on the front – am I going to work or am I off on a deer hunting expedition with the Duc of Anjou? Who can say? Phil De Semlyen
I miss commuter road rage. Bike commuter road rage to be exact. Shouting 'OUT THE WAY ASSHOLE' to my 19 month old child as I manoeuvre from the bathroom to the 'family computer' just isn't the same. I'm a pretty non-confrontational, placid guy on the whole, but there was something about weaving between buses and white vans on cold crisp mornings that really made me feel alive. And that really brought out the inner-prick in me too. Hey, am I proud of shouting 'I KNOW YOU ARE BUT WHAT AM I?!!' at a patronising suited man who called me a twat at a zebra crossing? Absolutely I am. That was one of my finest moments. To cut him down with something so immature. I long for those days to return. Bryan Mayes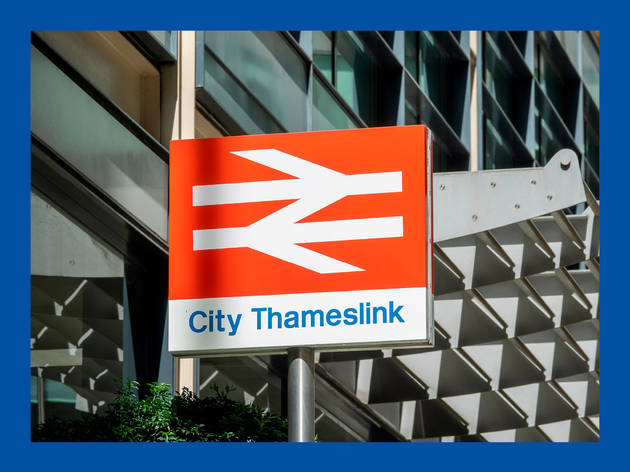 Photograph: WillyBarton-Shutterstock
The smell of the Thameslink
At the risk of sounding pathetic, when I'm commuting to work in the morning I feel delicate. I've literally just woken up, and now I'm expected to rush into packed Tube carriages, leg it up staircases and compete for seats? My commute involved changing from London Bridge rail station to the Northern line to get to King's Cross. I could just about deal with the labyrinthine tunnels and the crowd that thickens as you descend to the platform, but what I couldn't handle was the smell. The thick, toilet-y stench that you could almost taste as you walked along the concrete concourse station, past the M&S, to the Underground. A smell that may have time-travelled here from the station's Victorian past but should be illegal now. That was until one happy day, when I realised that I could avoid the Tube – and most importantly, the smell – completely if I changed to another train instead. A Thameslink train. And let me tell you, they smell beautiful. Sanitised, floral, fresh Thameslink trains. What I wouldn't give now to step gracefully onto a sparsely-populated Thameslink train at London Bridge and inhale its life-giving aroma. Doesn't sound like too much to ask. Rose Johnstone
The house with an aristocrat's dining room
My name is Joe and I am addicted to walking. I'm lucky in that the Time Out office was about 50 minutes' stroll (medium tempo) from my front door. This journey was full of charming, wholesome moments where I got to wave at cafe owners, interact with friendly dog walkers and window-shop for humidifiers outside Muji. The thing I miss the most however, is walking past a particular window on my way home. Most of the time its shutters would be closed, but on those rare occasions they were not, I would be granted an unimaginably surreal vision into what genuinely looked like a nineteenth century aristocrat's dining room. A wood panelled, candle-lit chamber, lined with book cases, festooned with framed paintings. The ancient owner (I assume he was the owner) was usually sat by himself at the table, bent over a bowl of soup in the near-darkness. I hope he's alright and I hope he wouldn't be too weirded out to know how much joy I derived from those momentary glimpses into his world. Joe Mackertich
People watching on Old Street
There's a strip of pavement that runs from Old Street station past Doughnut Time and some weird tourist trap bars all the way up to Shoreditch High Street. It's the kind of area that, up until lockdown, was a chaos zone, churning with brunch-drunk day-trippers and gurning students. That is, except for a 30-minute window at around 9am on weekday mornings. That's when all the hip Shoreditch workers would get off the tube. They'd strut down that strip of pavement like it was an LFW catwalk – a cloud of Le Labo hanging in the air behind them. My walk to work took me the wrong way through this crowd of workers and it offered some of the best people watching in the city. I could see the commuters transform as they came up the ramp out of Old Street station: fringe quickly adjusted, APC jacket straightened and then the exhausted slouch of the rest of their journey suddenly replaced with a runway power trot. They'd hungrily check out each others' Rains laptop bags and desperately try to spot whether someone was admiring their Grenson boots or sneering at them. And it was all so, so entertaining: a microcosm of consumerist culture that I had a chic minibreak in every morning. Kate Lloyd
The mental buffer before you get to work
My Deptford flat's a 20-minute walk from the nearest tube – and that walk is down the Thames. Being able to look across the water and see Canary Wharf change and grow, with each new building reaching a little further into the sky each day, that's something I didn't really know I enjoyed until I stopped seeing it every morning. And having that time each day to take in the serene riverside and disconnect from whatever I've come from, clearing my mind for whatever's next – I miss that too. After all, that's really what commutes are all about, aren't they? It's not about getting from A to B, it's about having a mental buffer between different parts of your day. Alex Plim
Support Time Out
We see you're using an ad-blocker. Ad revenue is Time Out's main source of income. The content you're reading is made by independent, expert local journalists.
Support Time Out directly today and help us champion the people and places which make the city tick. Cheers!
Donate now