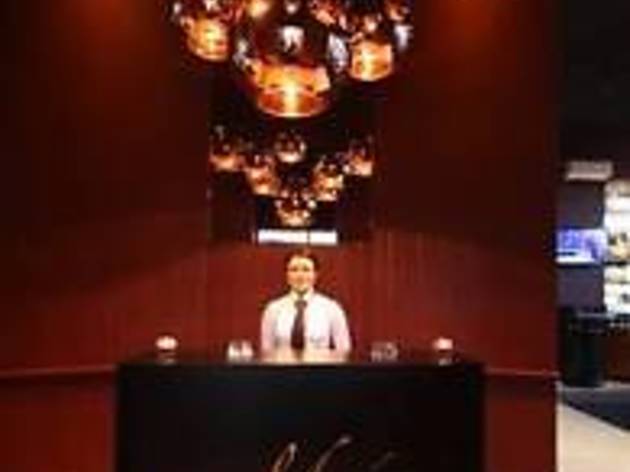 Venue name:
Mia Lounge
Contact:
Address:
135
Finchley Road
London
NW3 6JH

Do you own this business?
You may be interested in:
Rating Breakdown
5 star:

0

4 star:

0

3 star:

0

2 star:

0

1 star:

2
To get straight to the point about why I rated this place 1 star : 1. In London, asking for tap water in restaurants stopped being a taboo about 10 years ago. Not here. First we were told by the waiter, and somewhat rudely, that we had to go get our own tap water from the bar, which was upstairs as we were seated in the basement. Then to add insult to injury we were handed literally shot-size glasses (about 25 ml each) of tap water. The barman refused a bigger glass as "these were the rules" !! We made the point more strongly to our waiter downstairs who also talked about house rules, upon which I asked for the manager. After a few minutes of back and forth, and perhaps sensing that his gratuity was now on stake, he returned about 10 minutes later with two larger glasses of tap water for our party of four. Who wants this kind of nonsense when you are out with your family to relax ! 2. We ordered 3 starters and 3 main courses and specifically asked for everything to be brought together. After a short 5 minute wait, 2 starters arrived. The rest of the food didn't show up for another 25 minutes and the third starter was just missing and only came once we had reminded them. 3. The food itself wasn't bad and the portions were decent. The service and house rules just sunk the show. 4. We settled the bill (paid cash and even left a tip !) but as we were exiting upstairs, my wife was stopped and an employee behind a counter enquired if we had settled our bill !! Quite unbelievable ! Bottomline, food isn't the only criteria in running a London restaurant. This is a competitive market and Mia has a long way to go before they can even begin to compete with similar restaurants. This place has a thriving sheesha lounge and perhaps that's their focus rather than the food. Not being a huge sheesha fan, I doubt I'll go back to Mia or recommend to anyone.
Terribly service, rude staff, was yelled at by waiters, order was taken wrong, was made to wait for hours, was moved tables twice for no reason, was ignored, food went cold before we got plates, arrogant staff, food was not that great to waste so much time in your life and be treated so poorly
More venues
Sponsored listings