Putt in the Park, Battersea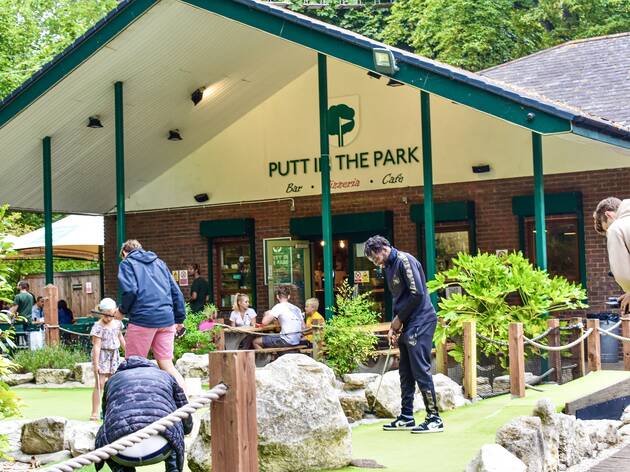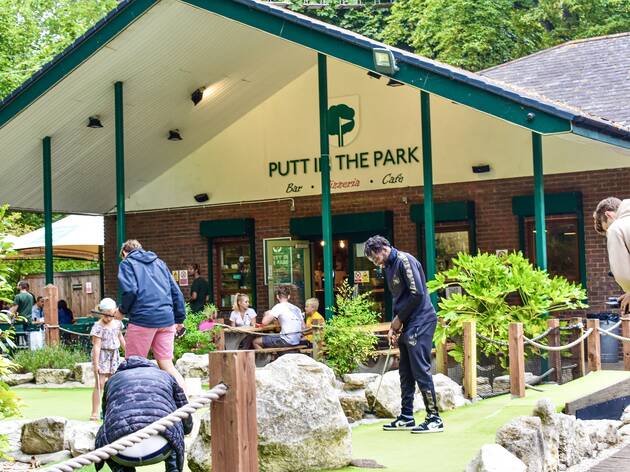 1/15
putt in the park
2/15
putt in the park
3/15
putt in the park
4/15
putt in the park
5/15
putt in the park
6/15
Putt in the park
7/15
putt in the park
8/15
putt in the park
9/15
putt in the park
10/15
Putt In the park
11/15
Tara
12/15
putt in the park
13/15
putt in the park
14/15
putt in the park
15/15
putt in the park
Time Out says
Putt in the Park, Battersea says
Situated in the heart of Battersea Park, Putt in the Park offers the ultimate mini golf experience, be it seasoned pro or golfing newbie. Expertly designed to accommodate all ages you'll slalom your way through sidewinding slopes, cascades, and rockeries on this fun, yet challenging, 12-hole mini golf course.

Accompanied with a fully licensed clubhouse café, with the main attraction being our hand-crafted wood-fired pizza oven. Using only the best ingredients, our talented Italian chefs prepare the most delicious traditional Neapolitan pizzas. Inside you will also find the bar serving up coffee, cocktails and draft Peroni along with a wide selection of soft drinks, wines, and spirits.

The picturesque setting makes Putt in the Park the perfect place to meet friends, bring the family down to play a round or simply to enjoy a drink and soak up the atmosphere of the park. Please note both golf tickets and tables must be booked in advance.

About:

Since opening our first branch in 2013, we've established ourselves across London parks and Essex to create the best miniature golf experience out there! With three venues located in London; Wandsworth Park, Battersea Park, and our newest venue in Colchester, Essex.

Putt in the Park has become hugely popular over the last eight years basing our success on great food, great service and of course our passion for mini golf. We're sure you'll love Putt in the Park and welcome you to try the best activity in London & Essex.
Details