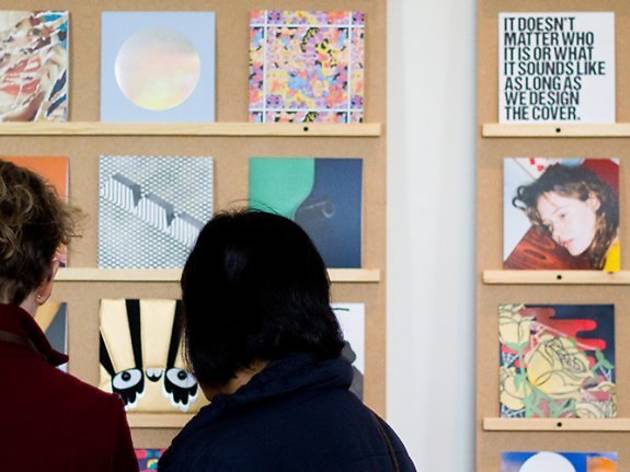 Time Out says
Never heard of Secret 7"? Here's how it works: seven best-selling musicians have their singles pressed on a seven-inch vinyl record, with a run of 100 each. Then artists from around the world are invited to interpret the tracks and create an original sleeve design for each one, and those 700 artworks are selected by the Secret 7" exhibition. Finally, the records go on sale for a flat rate of £50, which goes straight to mental health charity Help Refugees.
But therein lies the secret: until you hand over the fifty smackers, you don't know whose artwork is on your chosen sleeve. You might pick out a Paul Smith, get your finger smudges on an Anish Kapoor, even head home with a Jake and Dinos Chapman – or, you might plump for a complete unknown. You'll also have no idea which record is inside: the work could be inspired by any of the chosen singles, which vary from Aretha Franklin's 'One Step Ahead' to Miles Davis's 'Miles Runs the Voodoo Down'.
This year, the exhibition is still going ahead in Greenwich Peninsula's Now Gallery. The records will be up for grabs on the official sale day, November 1, which is changing slightly this year. Instead of its traditional first-come first-served sale day, all the records in the show will be auctioned as secrets on eBay for Charity.
Which seven-inch will you choose? It's all one big arty lucky dip – but instead of a polystyrene glider plane you could get an irreplaceable work that's worth a bundle.
Details