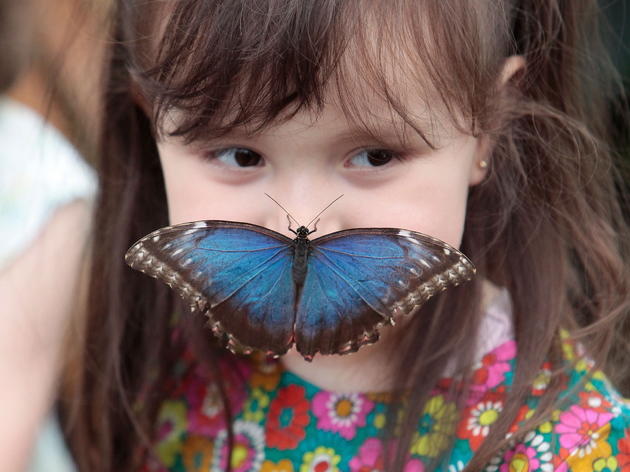 1/13
Kevin Webb/NHM Image Resources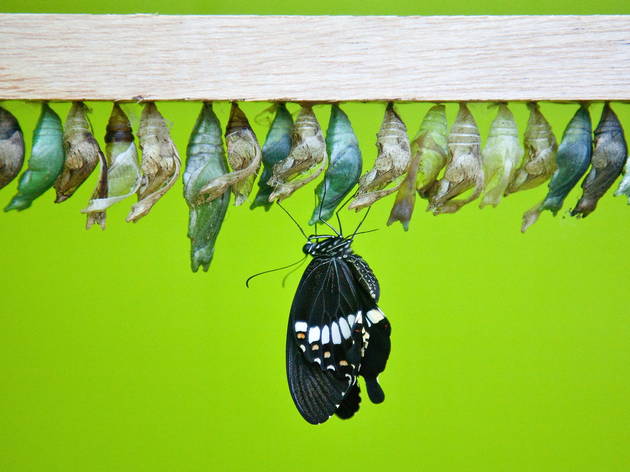 2/13
Kevin Webb/NHM Image Resources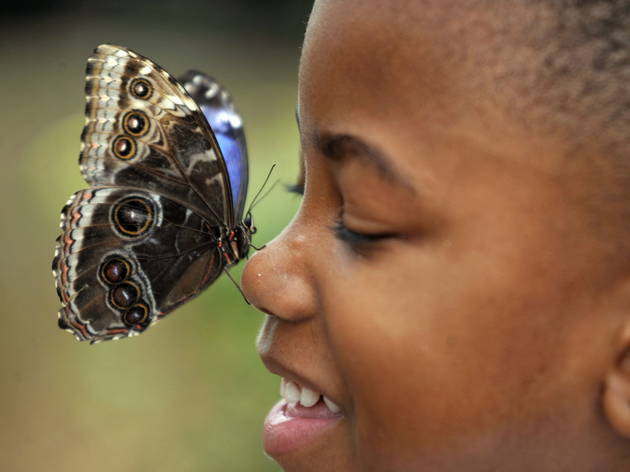 3/13
Kevin Webb/NHM Image Resources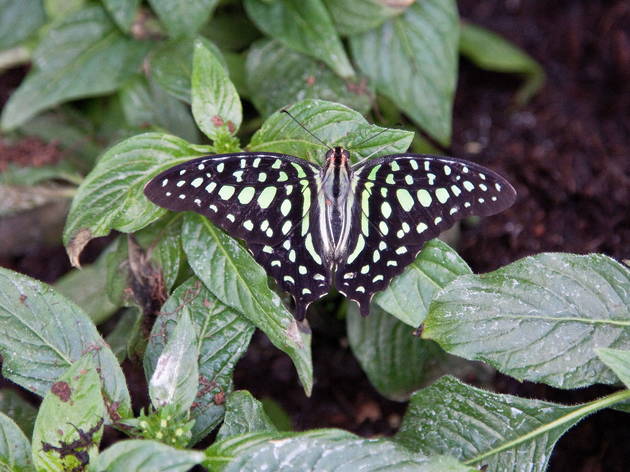 4/13
Kevin Webb/NHM Image Resources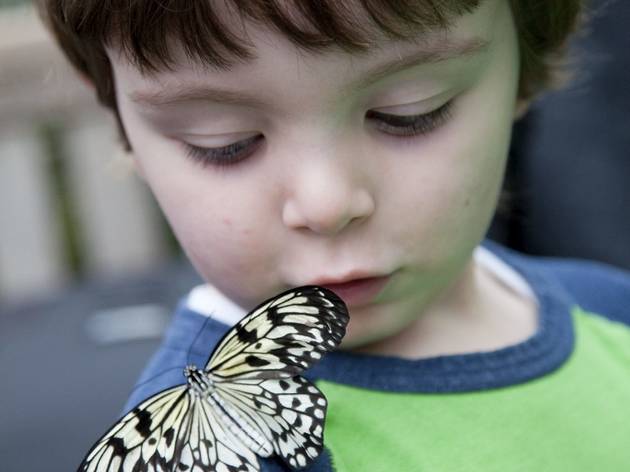 5/13
© Kevin Webb/NHM Image Resources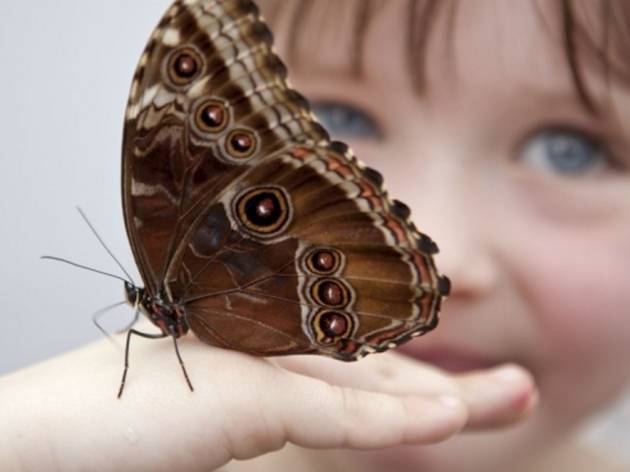 6/13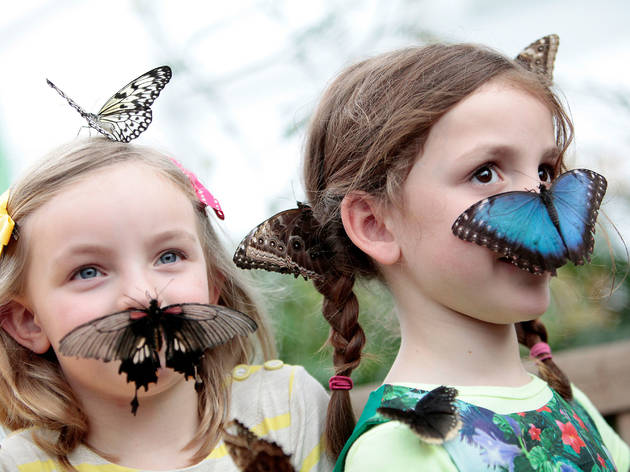 7/13
© The Trustees of the Natural History Museum, London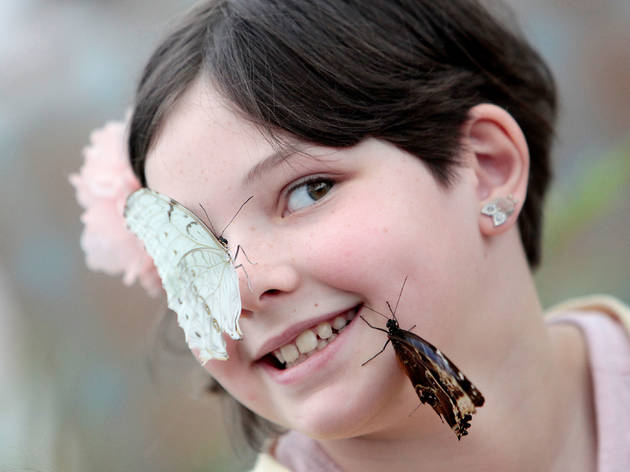 8/13
© The Trustees of the Natural History Museum, London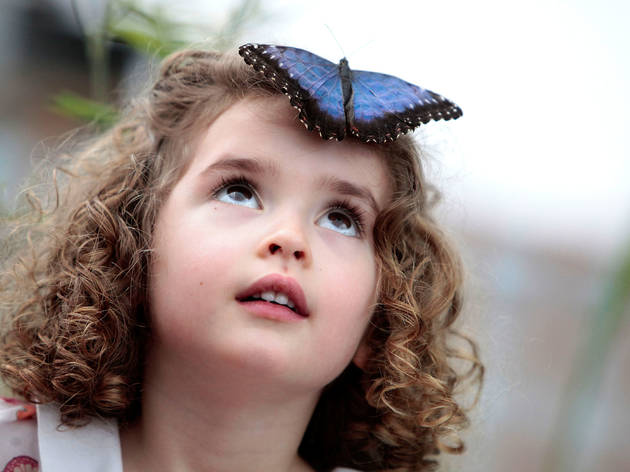 9/13
© The Trustees of the Natural History Museum, London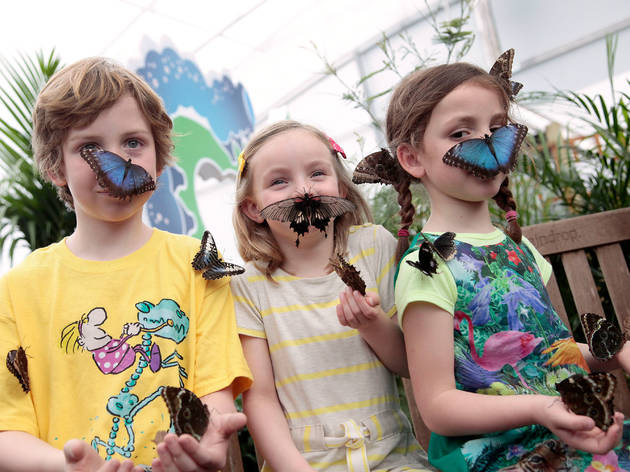 10/13
© The Trustees of the Natural History Museum, London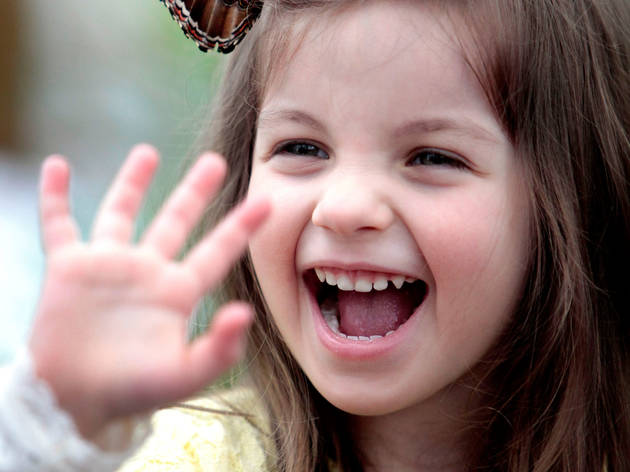 11/13
© The Trustees of the Natural History Museum, London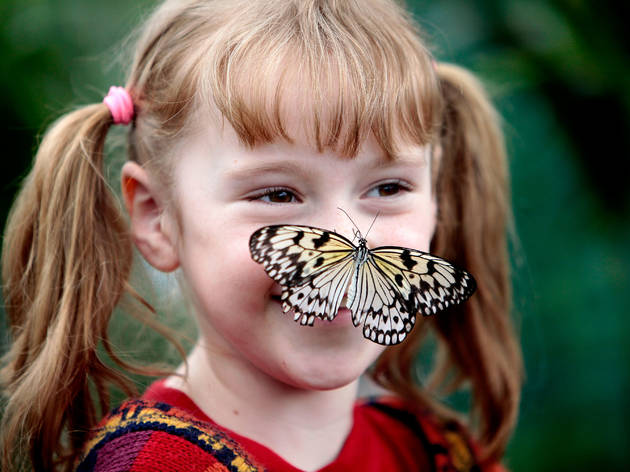 12/13
© The Trustees of the Natural History Museum, London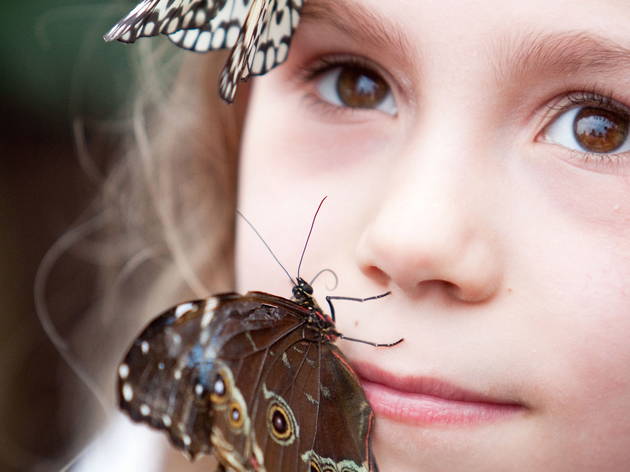 13/13
Kevin Webb/NHM Image Resources
Time Out says
This review 'Sensational Butterflies' is from 2016
The Natural History Museum's butterfly house returns to a specially constructed tropical enclosure on the Museum's east lawn. Visitors can come face-to-face with tropical butterflies, including the swallowtail, blue morpho, the moon moth and many others originating from Africa, Southeast Asia and North and South America, and take part in games, activities and challenges that teach more about the sensory world of the fluttering creatures.
Most of the creatures in the Natural History Museum have been dead for a very, very long time. But here, in this humid tent on its lawn, you can see the most beautiful birth sequence in the natural world: a butterfly wriggling out of its chrysalis, pumping up its damp wings then taking flight and landing – if you're lucky – on you, instead of a flower.
Each year, hundreds of tropical chrysalises arrive at Heathrow from all over the world, destined for the tender care of the Museum's expert lepidopterist Luke Brown – also a skilled butterfly midwife, who watches lovingly over their metamorphoses, and steps in with a pin to help the little insects free of their leaf-shaped pods if they're struggling. In the wild, only 10 to 15 percent of them will make this extraordinary transformation from hairy caterpillar to nectar-sipping glider: here, the success rate is more like 85 percent.
Even if you don't catch one in the act of emerging, this is a truly sensational environment: the damp, hot air is thick with colourful butterflies, and the sweet scents of fruit and flowers that attract them. There are so many butterflies that you have to take care not to trample them underfoot (I'd think twice before letting a toddler loose among these ultra-delicate live exhibits). But this is a wonderful chance to learn, via close-up observation, about these creatures, and to immerse yourself in every stage of their brief, gorgeous lives.
Caroline McGinn
Details
Average User Rating
3.9 / 5
Rating Breakdown
5 star:

5

4 star:

4

3 star:

4

2 star:

0

1 star:

1
Amazing. The number and the range of butterflies were astounding. The chrysalis were awesome to watch.
Had a great time exploring it with my adult friends surrounded by very happy little kids. Was amazing to see the excitement and enthusiasm across the age range! Was an amazing activity for the day, and I plan to going back with my two little nephews hoping they'll be as excited as I was!
Bit disappointing to be honest, especially comparing to the butterfly tent in London Zoo. Not so many different kinds of butterflies as in the zoo and lots of dead ones in the tent's corners.
I have been to other butterfly exhibits and really enjoyed them.The butterflies at this exhibit have been bought by the NHM from butterfly farms, and I am sad to say are not well cared for.Many of the butterflies had obvious damage to their wings.When I mentioned it to one of the staff he seemed to find the whole thing funny….
Just amazing, I took beautiful pictures with a lot of different butterflies. Cheap !
Excellent exhibit if you don't get I see butterflies very often! If there is a long line to get into the museum, go to this exhibit first, then you can fast track your way into the museum afterwards.
Really nice exhibition! It's not very big but you can see a lot of butterflies and you will be surprised how many of them will land on you and stay there for a while. It's outside of the National History Museum and during school holidays, where everyone was queuing for the museum, you didn't wait for the butterflies. I recommend to bring a good camera as you can take perfect pictures!
The exhibition itself is lovely but there is an extremely rude man working inside where the pupae are who shouted at children there and frankly, should be sacked. That is no way to behave.