Heads up! We're working hard to be accurate – but these are unusual times, so please always check before heading out.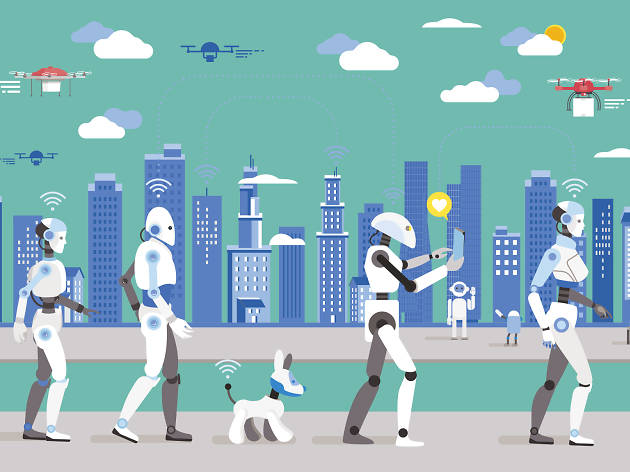 Seven ways artificial intelligence could change London life by 2050
Self-driving cabs? Mind-reading menus? A robot David Bowie? Here's what Time Out could be writing about in 30 years' time
If you could introduce a piece of technology to improve London, what would it be? Self-pedalling Boris bikes? Smart pavements that shock slow-moving tourists? Robot baristas incapable of condescension? Whatever technological advances lie ahead, artificial intelligence – that is, software and machines that analyse huge datasets and make decisions accordingly – will be at the heart of them. And London will feel their effects first, too. The city is home to more artificial-intelligence companies than Paris and Berlin combined, making it – as declared earlier this year by a survey commissioned by Sadiq Khan – officially the AI capital of Europe.
But what does this mean for Londoners themselves? Maybe our city will become an algorithm-powered 'Black Mirror'-esque hellscape filled with flying Ubers and sentient street-food robots. Or perhaps a cleaner, greener, safer, data-driven utopia. Either way, here's an idea of what you can expect over the coming decades.
Find out more about what's next for London with our Future Cities series.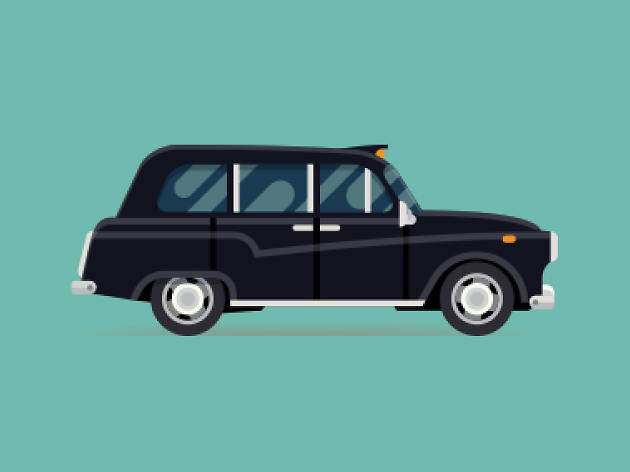 1. Your taxi will drive itself
Uber's development of self-driving vehicles may have made headlines for the wrong reasons, but that's not stopping it, along with loads of other companies, from trying to replace cabbies with code. AI company Oxbotica have already completed 100km of testing with autonomous vehicles in Greenwich, and both Nissan and Volvo have tested their own self-driving cars in London, too. Quite when this will translate into you being able to summon a driverless cab to pick you up from the club at 2am is hard to say, but given that the technology already exists, think years rather than decades.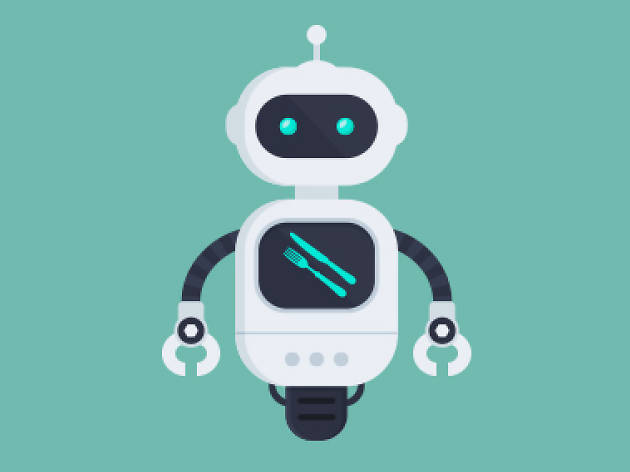 2. Your curry will be delivered by a robot
If you've spotted what looks like a pedal bin on rollerblades trundling through the city's streets recently, chances are it's one of Starship Technologies' delivery robots. The company, which has its HQ in London, has partnered with the likes of Just Eat and Hermes to trial its GPS-enabled, autonomous 'bots, which have now delivered more than 1,000 takeaways. Since their top speed is just 4mph, these pensioner-paced droids won't be replacing moped riders just yet, but, with the trials a success, a souped-up version could be hot on their heels. Bet they still forget the poppadoms, though.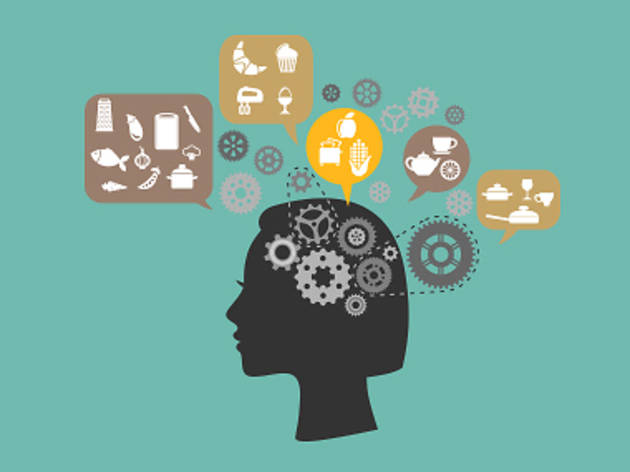 3. Eating out will become more personalised
Felix Sanchez, lead data scientist at data visualisation company GeoSpock, foresees a time when restaurants will know what you want to eat before you even sit down. 'Companies like OpenTable already have information about where you book,' says Felix. 'If you give a kitchen consent to access data about your tastes, they'll be able to make recommendations.' It might not stop there, either. Feeling a bit under the weather when you arrive for your res? 'If you're wearing a health monitor on your wrist, a restaurant could know you're not feeling great, and perhaps suggest a lighter dish,' says Felix. Creepy? Maybe, but you won't be saying that when they automatically bring the dessert menu without you having to wave your arms about like airport ground staff.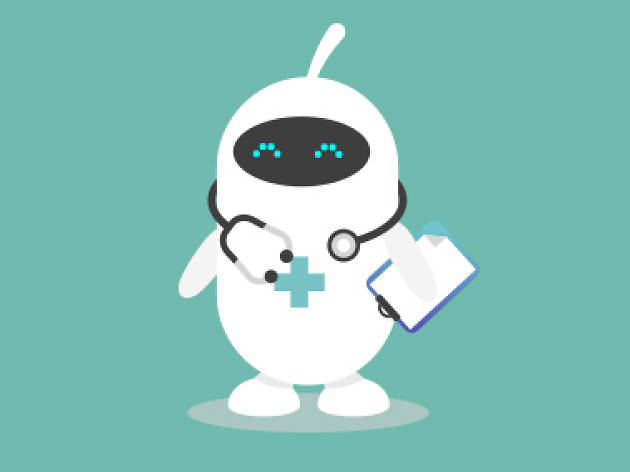 Of course, none of these futuristic wonders is going to be much use to you if you're dead, is it? Thankfully, with AI companies collaborating with London's medical institutions on life-saving innovations, you might not be. Earlier this year, London-based AI research firm DeepMind – which was bought by Google in 2014 – revealed it's been working with Moorfields Eye Hospital to develop AI-powered technology that's as good as a human clinician at spotting serious eye conditions. See you at Fabric for your 100th, yeah?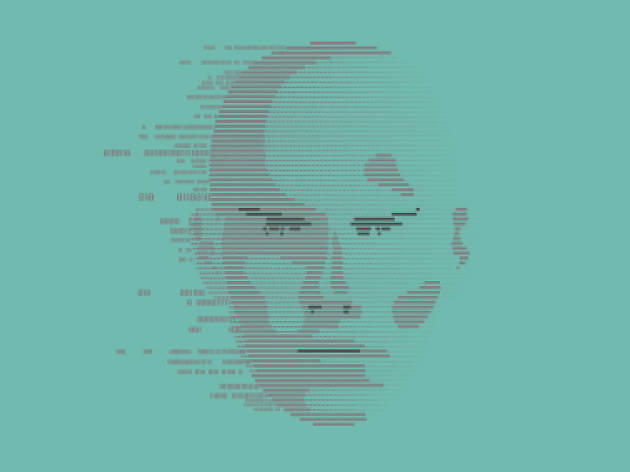 5. You'll be able to speak to long-gone legends
Using the same AI logic behind customer-service chatbots, it could soon be possible, reckons the Center for the Future of Museums, to digitally resurrect historical figures and have them act as tour guides to exhibitions about their lives. Providing the bot has plenty of data to draw on – a transcript of every interview ever given by David Bowie, for example – the bots will be able to understand and accurately respond to relevant questions from museum visitors. Hell, slap Auto-tune on it and the Bowie-bot might even be able to sing a passable rendition of 'Life on Mars'.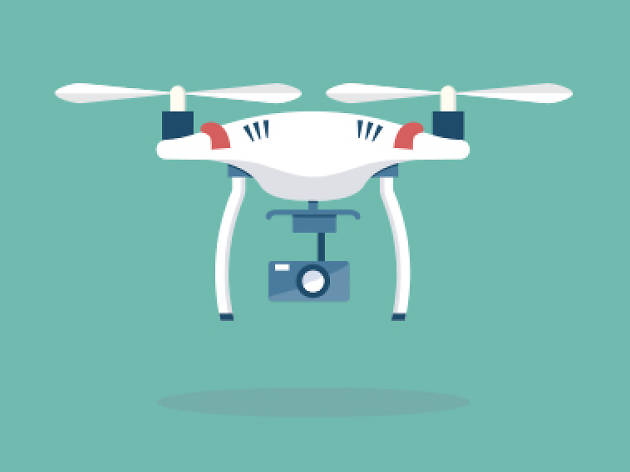 6. The streets will fix themselves
Earlier this year, researchers at UCL and the University of Leeds announced that they're working on developing miniature robotic drones capable of carrying out minor repairs, like fixing street lamps and filling in potholes. This idea for 'self-healing cities' could also one day see tiny 'bots living in London's underground pipework, spotting and repairing faults before they happen and ultimately making everyone's commute a little smoother. When it comes to awkwardly bumping into your colleagues on the bus, though, you're on your own.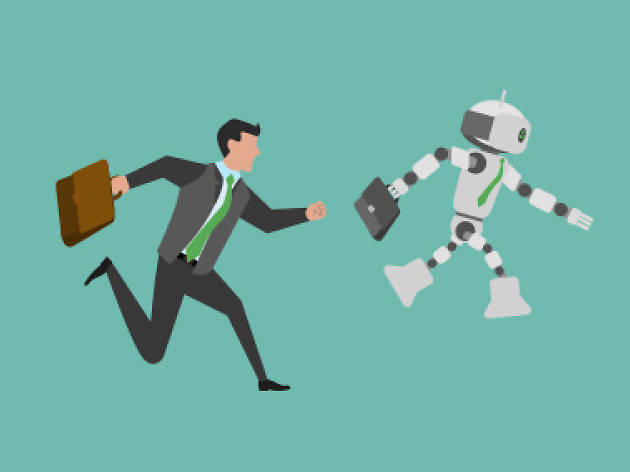 7. Your job won't disappear, it'll just get less boring
Worried some smug-faced robot is about to waltz in and take your job? Don't be. 'It's more the tasks that are going to be replaced,' says Professor Anupam Nanda of Henley Business School's Centre for Intelligent Places. In most cases, he says, 'AI can do the repetitive tasks, and the actual job, which will involve managing the AI, will evolve a bit more.' The safety of your job, then, depends on it not being dull and repetitive. 'If you think of a receptionist, their job will be transformed because a lot of the tasks can be done by AI. If you think of an estate agent, their tasks will change, but negotiation still needs that human-to-human interaction.' Whether this still means they'll look like they've borrowed their dad's suit remains to be seen.
Discover what's next for London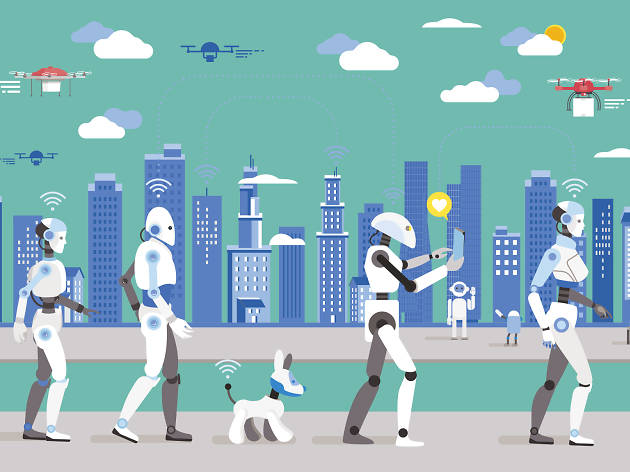 What will London's skyline look like in 20 years' time? How will we respond to climate change, a rapidly increasing population and air pollution? Will we all be eating insects in the near future? In this series, we're delving deeper into the future we know is coming, and investigating the developments that could shift the way we exist in the coming decades.
Support Time Out
We see you're using an ad-blocker. Ad revenue is Time Out's main source of income. The content you're reading is made by independent, expert local journalists.
Support Time Out directly today and help us champion the people and places which make the city tick. Cheers!
Donate now