Heads up! We're working hard to be accurate – but these are unusual times, so please always check before heading out.
Six places in London that look like something out of a zombie film
Dank, derelict and decayed – we wouldn't fancy visiting these places on our own
Though there's barely space to swing a field mouse in most parts of London, some parts of the city are so deserted and derelict that they're just plain creepy. From forgotten war bunkers to abandoned sea forts and a long-lost theatre hall, here are six London locations to avoid in the event of a zombie apocalypse.
RECOMMENDED: Explore more of secret London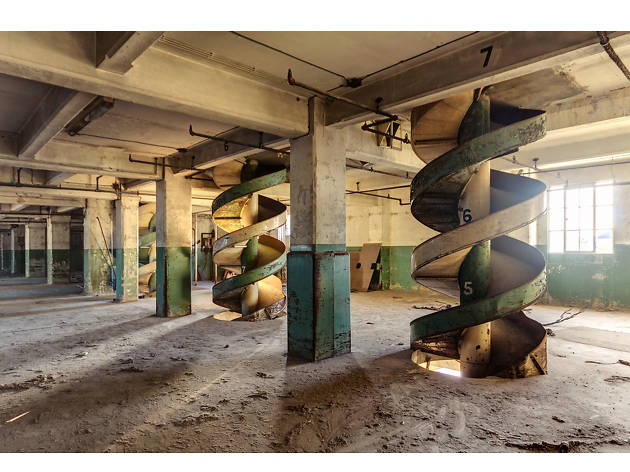 © www.off-limits.eu
If you've ever flown from London City Airport, you'll have seen the decaying carcass of the factory next door, all art-deco signage and endless windows. The puddly, asbestos-riddled interior of Millennium Mills has served as a location for iconic films ('Full Metal Jacket', 'Brazil') and less iconic music videos (Snow Patrol's 'Take Back the City.'). Now, it's succumbing to the inevitable: by 2017 it will be home to thousands of flats, offices and – arguably worse than asbestos poisoning – 'branded experience zones'.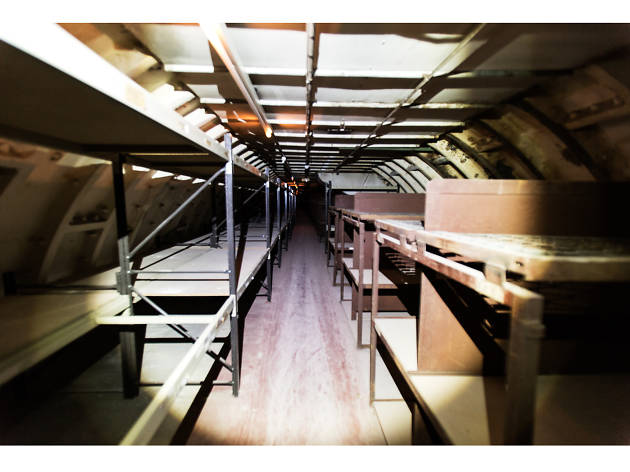 © Scott Chasserot
Clapham South Deep Level Shelter
The concrete cylinders that blight Clapham Common are entranceways to bunkers where thousands sheltered during WWII. The plan was to turn the air raid shelter into part of an 'express tube', until the planners realised the tunnels had been built too small. As a result, Clapham South's is still a wartime relic, complete with bunk beds. So if war does break out again, at least all of London's Surrey-born junior lawyers will be safe.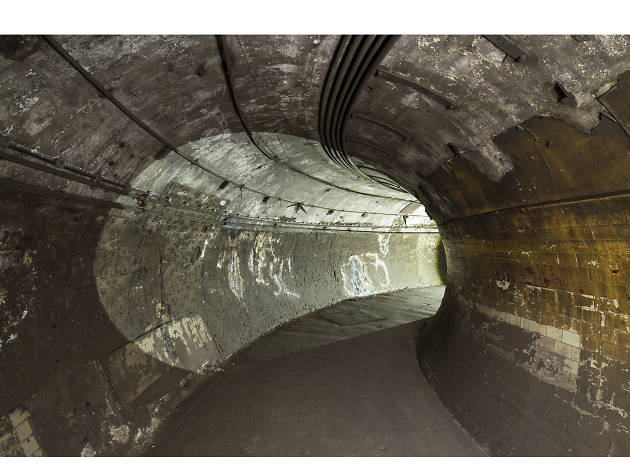 © TFL
This ghost station used to be on the Piccadilly line (between Green Park and Hyde Park Corner), but the well-heeled Mayfair set rarely took the tube and Down Street closed in 1932. It became a wartime HQ for Churchill until the Cabinet War Rooms were built; the portly gentleman reputedly enjoyed sleeping there because it was one of the few places in London where he couldn't hear the bombing going on above. Currently it's a barely lit warren of underground tunnels used only by tube engineers.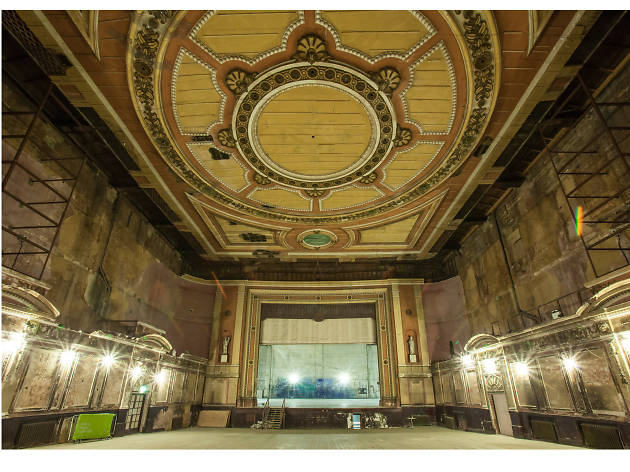 © Rob Greig
Perhaps the most adorably shambolic of Ally Pally's many decaying features is a Victorian theatre so daftly designed that there was no way of getting scenery on and off the stage, and most of its 2,500 seats had terrible views. Unsurprisingly, it didn't last long as a theatre, becoming a cinema, then a prisoner-of-war internment camp, then finally a BBC prop cupboard in the 1930s.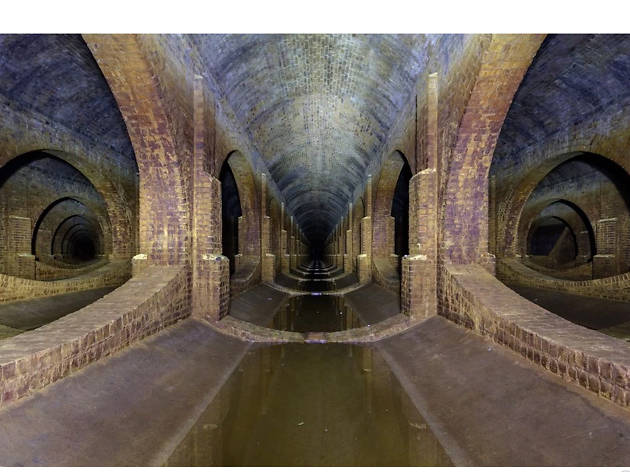 © www.off-limits.eu
Deep beneath the greenery and discarded cider cans of Finsbury Park lurks a cavernous reservoir that once kept the people of north London in fresh water. Built in the 1860s, it's a splendid thing, church-like with its sweeping arches and beautiful brickwork. Supposedly able to hold 5 million gallons of water, it was decommissioned after a crack was found in the roof. But that didn't stop the film crews for 'Paddington' and 'Sherlock Holmes' shooting raucous sewer chases through its dank interiors.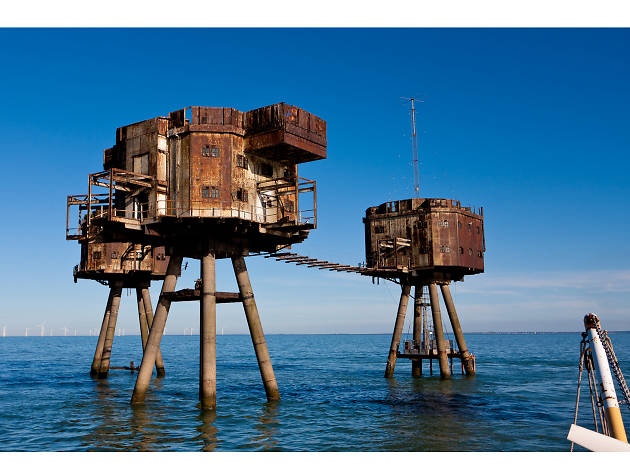 © Russ Garrett
Rising from the Thames Estuary like the Martian tripods in 'The War of the Worlds', the Maunsell Forts off the Kent coast were built to shoot down planes trying to lay stealth bombs in the Thames during WWII. There wasn't much call for that sort of thing once the war ended, and so the army decommissioned them, sawing off all ladders so intruders couldn't get in – but of course they did anyway, broadcasting pirate radio from the forts during the 1960s.
See more of London's forgotten gems
See which bits of our city's past are crumbling and read the stories behind them