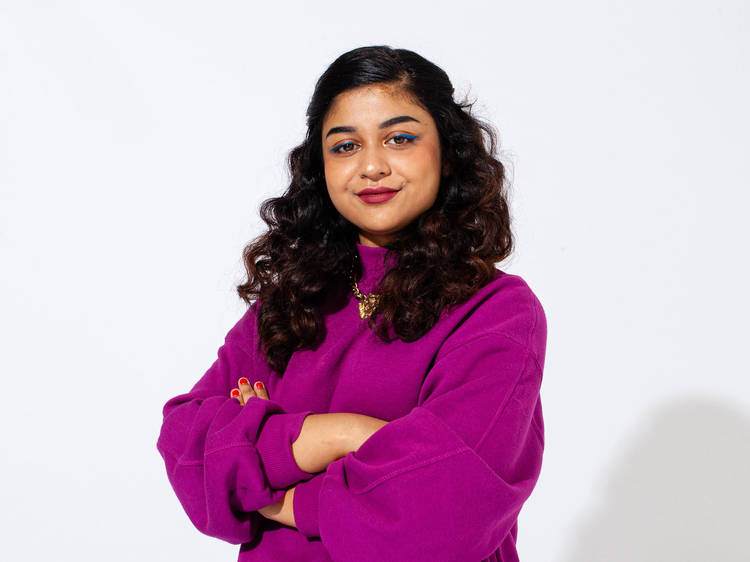 Photograph: Andy Parsons
Piah, aged 18
Growing up in London, it's always been clear to me that multiculturalism is the lifeblood that keeps the heart of our city pulsing. There's a mundane beauty in hurrying down our streets at night, bathed in the glow of neon lights illuminating food menus from around the globe – kebabs, sushi, samosas. That beauty is present in the echoes of buskers' music too. I've seen the most stoic commuters crack a smile when they hear joyous Caribbean steelpan melodies drifting down escalators.
But the best part is the festivals that flood our city, bringing people together. There are the star-soaked carnivals filled with glittering costumes and vibrant music; the countless religious festivals like Diwali and Eid, marked by fireworks and lush, extravagant dishes; the Bengali Boishakhi Mela; the Chinese New Year parade; even the Christmas lights sparkling across Oxford Street like stars drawn down from the skies.
There's nowhere else where cultures meld together like they do in London. So, remember: there is strength in kindness and unity, even when the people in power preach otherwise.