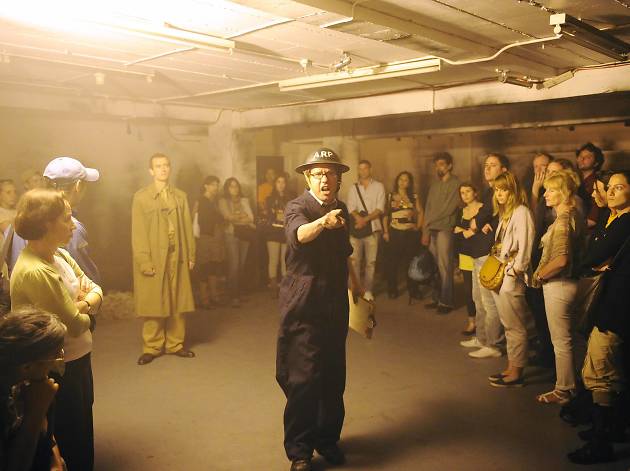 Have you got what it takes to spend a night on the streets? The Cardboard Citizens theatre company is a charity that provides support for homeless people by teaching them performing arts skills and producing touring productions. They're recruiting for a fundraiser that will see supporters walk a mile – well, eight and a half miles, actually – in the shoes of someone who has experienced homelessness.
The Big Tramp is an all-night sponsored walk starting at 11pm on Saturday June 20. Taking a route chosen to map the history of homelessness in London, walkers will pass some of the places where George Orwell was down and out as well the original 'cardboard city' and the church where Charles Dickens, who often took all-night walks himself, encountered what he described as 'houselessness'.
The walk will be lead by an experienced guide. Along the way, homeless and ex-homeless members of Cardboard Citizens will share stories about their experiences as well as taking part in performances based on the reality of homelessness.
Just as stomachs really start to rumble participants will be welcomed into a Bloomsbury soup kitchen for a chance to recuperate for the remainder of the journey. The event will finish with breakfast and a screening of the Charlie Chaplin short 'The Tramp' at the Cinema Museum in SE11, the former Kennington Workhouse, where Chaplin lived as a child.
In addition to the registration fee, walkers are asked to aim for a minimum sponsorship of £250. The event is not suitable for under-18s.