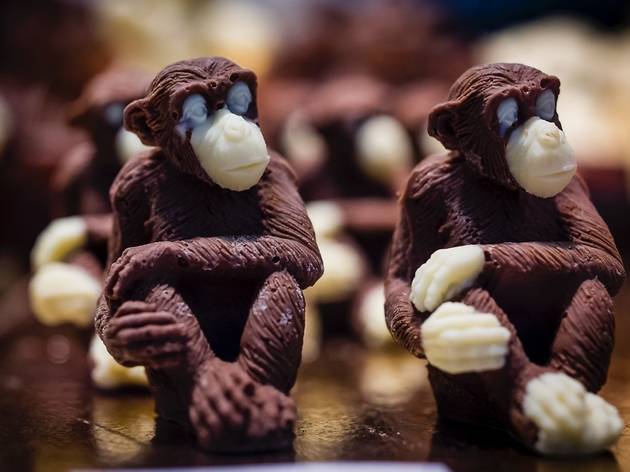 1/7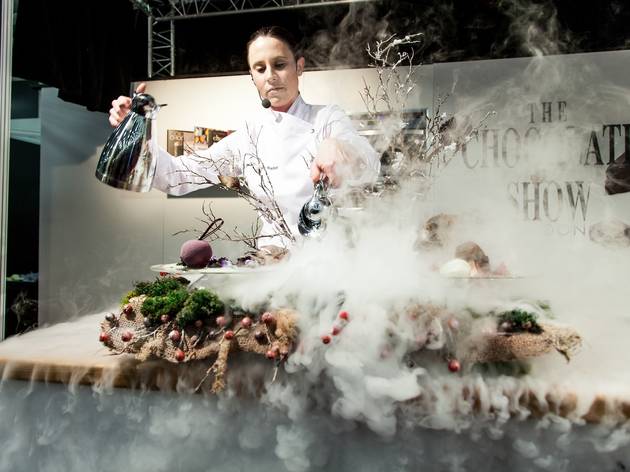 2/7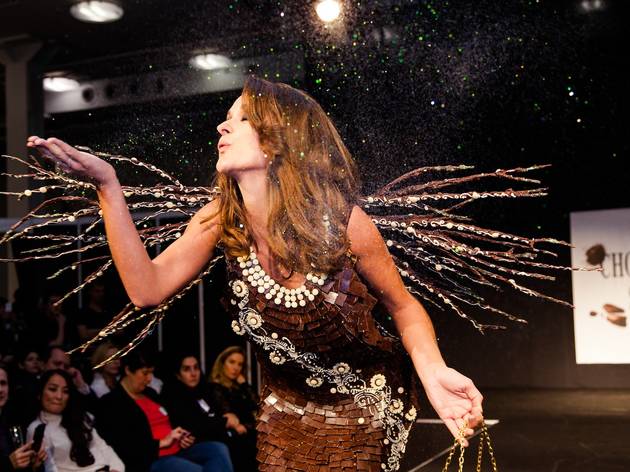 3/7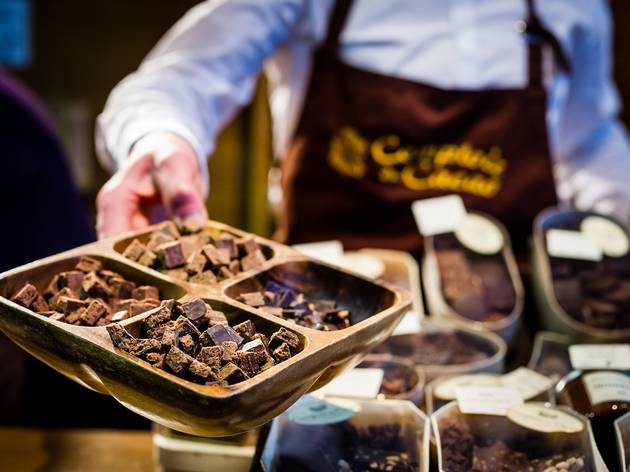 4/7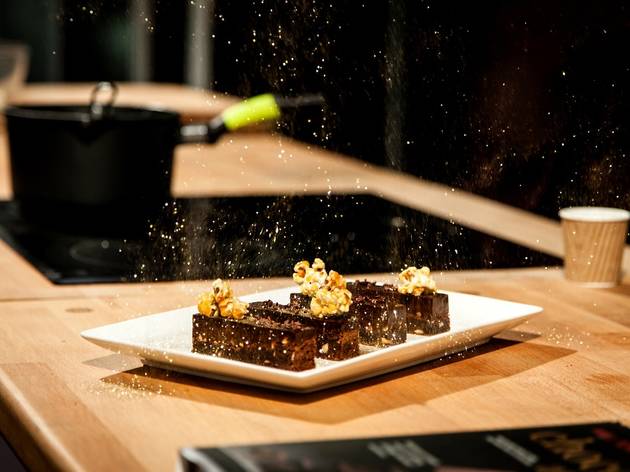 5/7
The Chocolate Show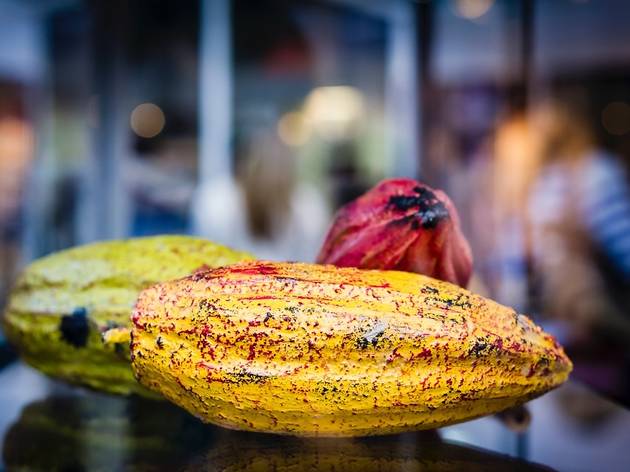 6/7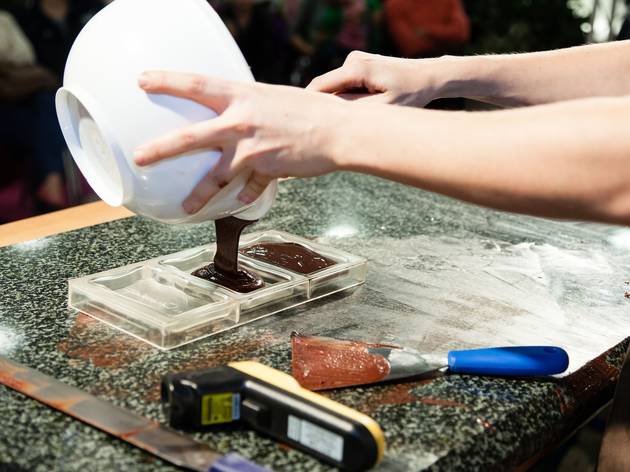 7/7
We'll take any excuse to eat more chocolate, but this is truly a good one. The Chocolate Show returns for another year of demonstrations, activities and plenty of tastings. Highlights have to include The Chocolate Fashion Show where the outfits are literally good enough to eat, The Tasting Room for samples from bean to bar and The Chocolate Theatre where live demonstations from top patissiers guarantee to get all chocolate fans salivating.
Average User Rating
3.5 / 5
Rating Breakdown
5 star:

3

4 star:

2

3 star:

1

2 star:

0

1 star:

2
Although tasting chocolate all day is my kids idea of a great day, crowd control is about if an issue at some of the booths. The chocolate sculpture of the Queen was quite impressive!
It wasn't all l expected it to be. Over hyped maybe, the luxury element, exclusivity and the slightly ludicrous tasting demos at the stalls. I'd already savoured most of my 70% chocolate with raspberries and a hint of Himalayan salt at the Divine Stand by the time he had rehearsed the audience through examining the bloom on it, texture in the hand etc etc. Life's too short for chocolate procrastination. My small square was simple, direct, ideal for a late night flirt with a bedtime drink. I went in search of more sophisticated wares and tasted someone's mandarin, basil and anis 65%. Oh yuck. Overpowered by the anis, it was positively/ negatively medicinal. I agree with a previous reviewer that the Spanish vendor Blaxiart was infectiously enthusiastic and having samples of the large almond bon bons in the middle of the display table helped me clean my palate in between tasting the hard core 95, 98 and 99% cacao bean varieties. I suffered later from ' intense' chocolate flashbacks. I tried pistachio, my favourite nut variety at an Italian stall but it was incased in sugary white fat. No finesse and l loathe nibs of any kind. I want to chew pieces, thank you very much. No hints of. I need clear l.D. in a nut variety. I liked the Nordic stand, tasting their peach infused gel bar. Our only purchase though apart from Brownies was the magnificent Paul a Young's stand where stout, wine, and different blends of chocolates in one bar proclaimed their taste worth with pride. They were as described and as seen in my photos. We parted happily with £27.40 and my stout egg is being saved for a special occasion. I was looking for chocolate beer, of which there was none. The wine was too sickly and champagne ok as a gimmick. Eat before going though as none of th chocolate savouries past muster. If you nibble on a near empty stomach you'll get lightheaded very fast !!!
Im trying to print my voucher for the show but there is no attachment with my tickets.... time out some help?
Explored an array of international stalls last year with my enthusiastic samplers (niece and nephew). Lots on offer - they were not going to leave until they had tried everything! I enjoyed the impressive sculptures and left with two RAW vegan testers for my cafe, one of which proved very popular and still is one year on!

I went to The Chocolate Show last year and can't wait to go again! There are so many wonderful chocolate producers to choose from and fun activities – a great day out for any chocolate-lover.
Boring and disappointing... paid £15 for the privilege of buying very expensive chocolate ...as for the tasting, the meanest, smallest bits of chocolate... the talks were not very interesting and the demonstrations in the Chocolate Theatre another very obvious attempt to advertise posh restaurants... not impressed...