Heads up! We're working hard to be accurate – but these are unusual times, so please always check before heading out.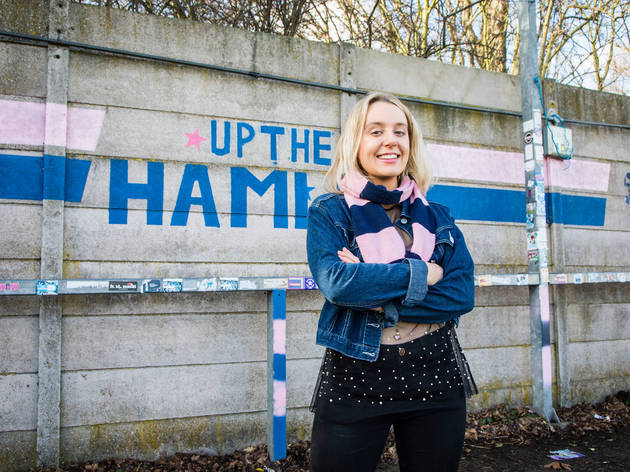 The fight to save London's local football teams
London's at risk of losing its lower league football clubs. Felicia Pennant chats to devoted fans about sticking with their teams through tough times
Pub quiz question: what's the oldest football club in London? You won't find the answer in the Premier League, Championship or even Leagues One or Two. It's actually Waltham Forest FC, a 150-year-old Essex Senior League team that evolved from Leyton FC. The team was once central to the Walthamstow community, but now it's struggling to survive – and it's not alone.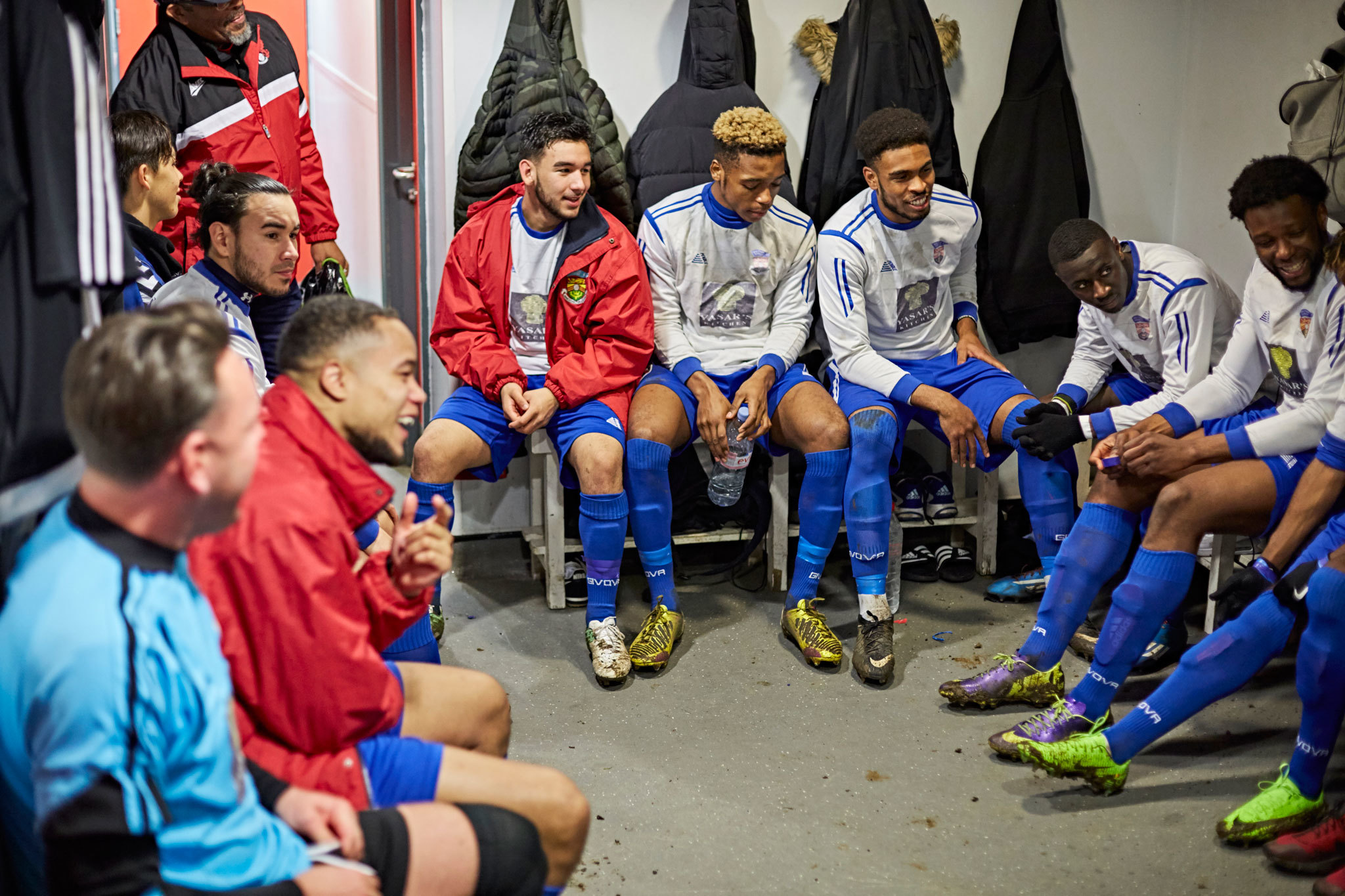 Across the city, decreasing attendances, rent hikes and ground disagreements have left invaluable community clubs like Waltham Forest or Kingston's Kingstonian FC (founded in 1885), in trouble. Even Dulwich Hamlet – with its pink-and-blue-scarfed, young, liberal, growing fanbase – is in turmoil. Property developers and the local council have fallen out over plans to redevelop its ground. Rio Ferdinand, who grew up nearby, reportedly made a multi-million pound bid to save the club. It was turned down. Now the club has temporarily evicted from its ground.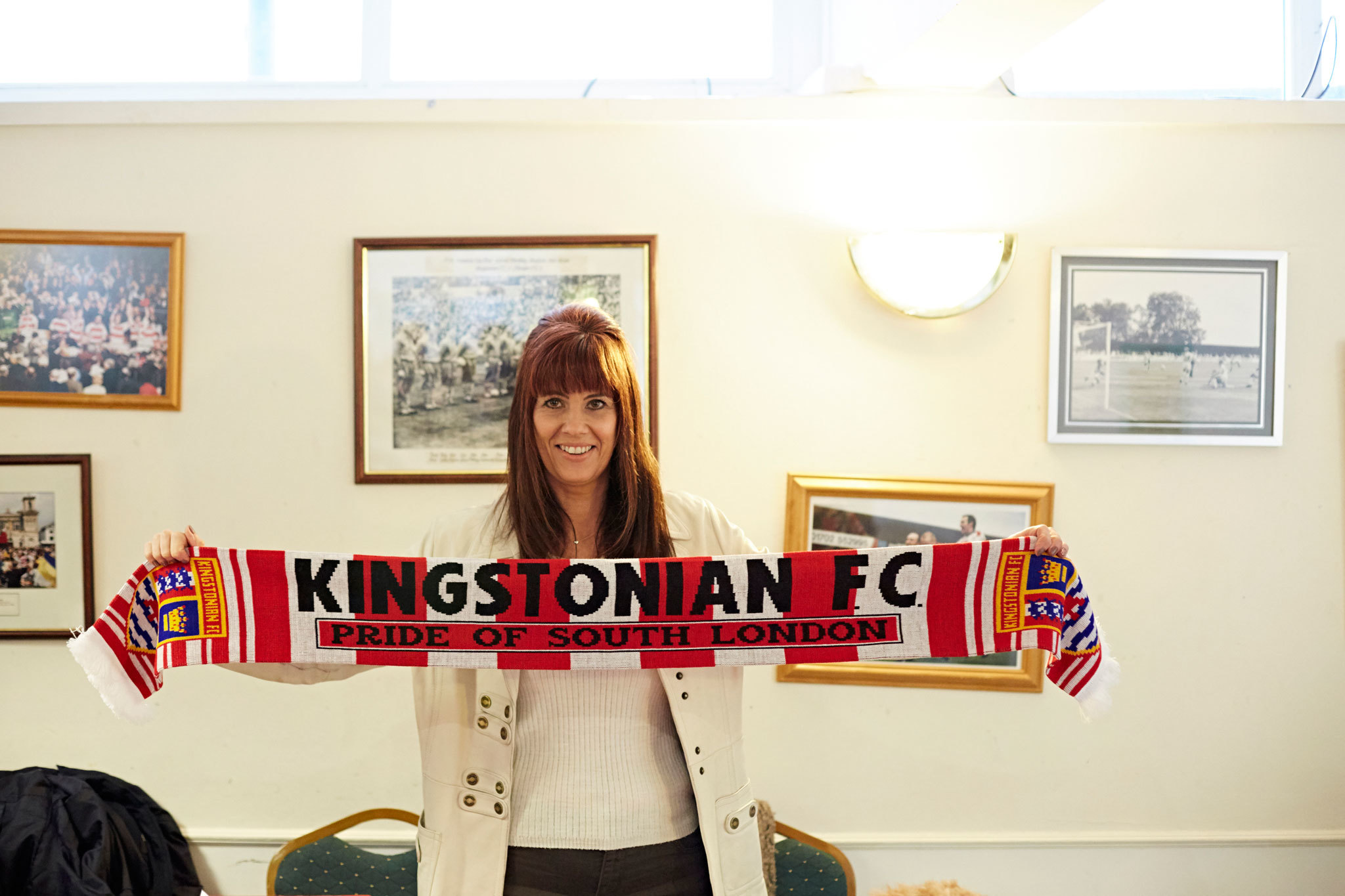 Football is in London's foundations. It's played and supported at every level, from amateur to elite, across our city. So, just as the closure of local pubs, music venues and libraries puts the capital's individuality and sense of community at risk, so does the demise of these teams. Given that Premier League football can be prohibitively expensive to watch, lower-league and non-league teams like Dulwich prove that the support networks surrounding local clubs can be the definition of inclusive. (Cheap tickets! Local youth projects! Fundraisers!) Four passionate fans explain what their London teams mean to them.
Taimour, 35
Kingstonian FC fan and editor of its match day magazine
How did you become a Kingstonian fan?
'Kingstonian were my local team. My friends and I used to bunk off school to go to away games. We always got caught because there'd be photos of us in the local paper, jumping behind the goal. I still go to matches with people I went with when I was 14. In those days we got 500 fans at a home game, now we get 200.'
What's so special about the Ks?
'The community. Everything's run by volunteers: a friend runs the website, another announces the team. It's still free for kids to come and we have a block of pensioners in the main stand. A lot of the older fans are passing away so we have more minute's silences before games than we would like. I think we were the first club that had a "Refugees Welcome" banner behind the goal.'
Talk us through the club's current predicament.
'Kingstonian have found themselves homeless and struggling to find affordable land to build a new stadium on. We're currently in exile in Leatherhead – outside Zone 6! – and fans find it very hard to travel to games. We're set to ground-share in Tolworth next season but any return to the town of Kingston looks some way off.'
Why are clubs like Kingstonian important to London?
'All the little bits of culture that make up London that you don't immediately think of – a tiny music venue, a little gallery, a non-league club – are the things that get lost because of [decisions made by] councils, land prices and flats. Once you lose the critical mass of those things, the city is changed. Something is lost that you can't get back.'
Emily, 26
Dulwich Hamlet FC fan since 2016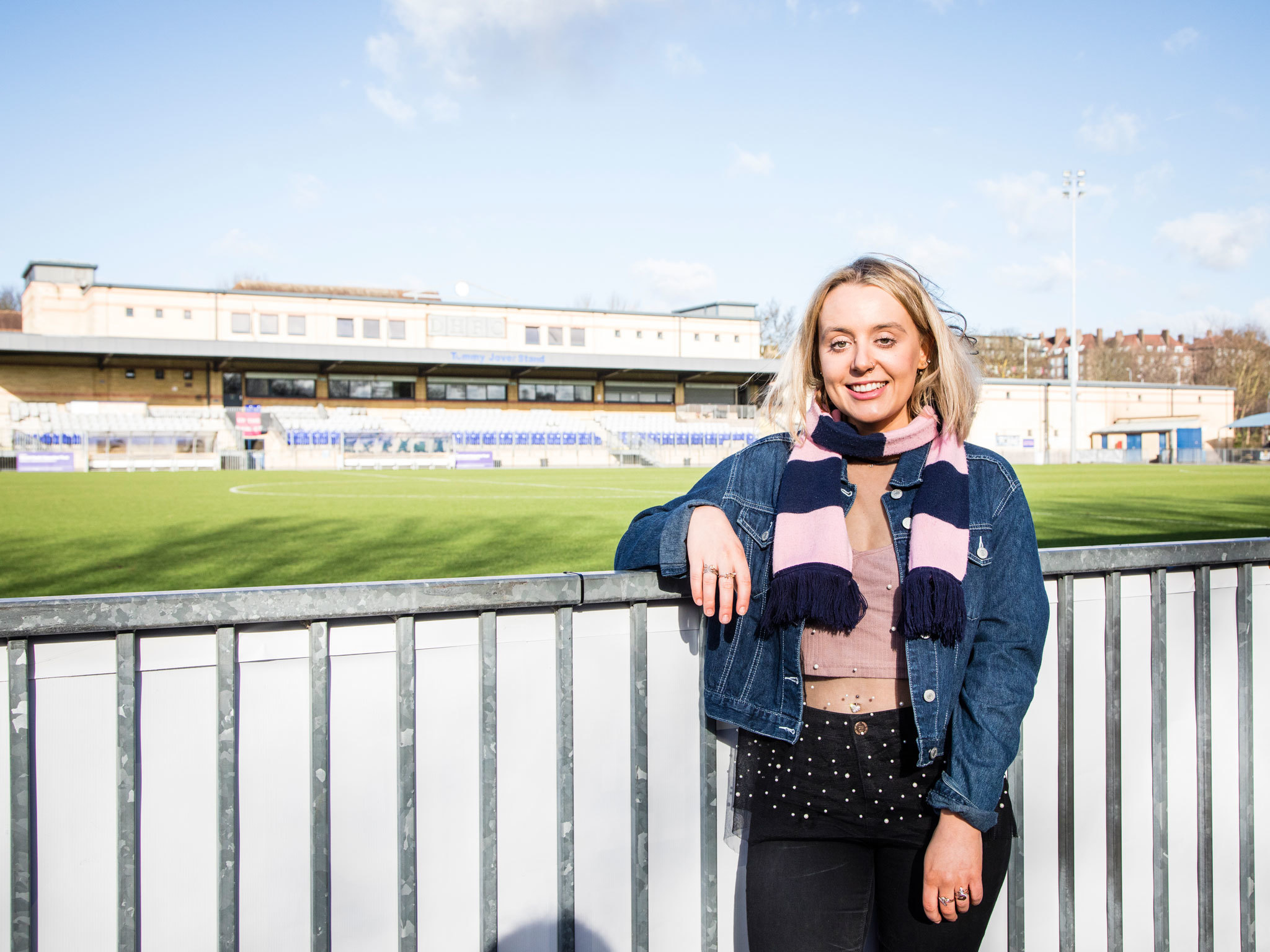 What's your favourite Dulwich Hamlet memory?
'I was stood next to a little girl who came with her dad. She was asking him questions like "Why's he holding up a yellow card?" It was like watching myself years ago. When I first came to watch Dulwich Hamlet I remember thinking: This better be worth it – and it was. Sitting on my boyfriend Jack's shoulders after Dulwich won a game was a childhood dream come true.'
Have you made connections with other fans since you've been going to games?
'I've made friends and, because I'm a freelancer, even potential business connections. I've sat on trains back from games chatting with people my parents' age. I think we met Jeremy Corbyn's cousin once. It's given me the confidence to go to football games on my own and scream chants. I even ended up buying my first ever pair of football boots and playing casual football.'
The team's ground is currently at risk because of a dispute between the developers who own it and Southwark Council – what's been the result of that?
'Dulwich fans have basically funded the club since November and it's almost a joke that this lovely community-led football club with this weirdly cult-like fanbase is being threatened by this situation.' How can people support the club's efforts? 'Come down and get involved. It's an addictive experience. They do pay-what-you-want days and you can bring anyone, even your dog. It's very accepting.'
Andy, 65
Waltham Forest FC's club secretary, on and off since the '90s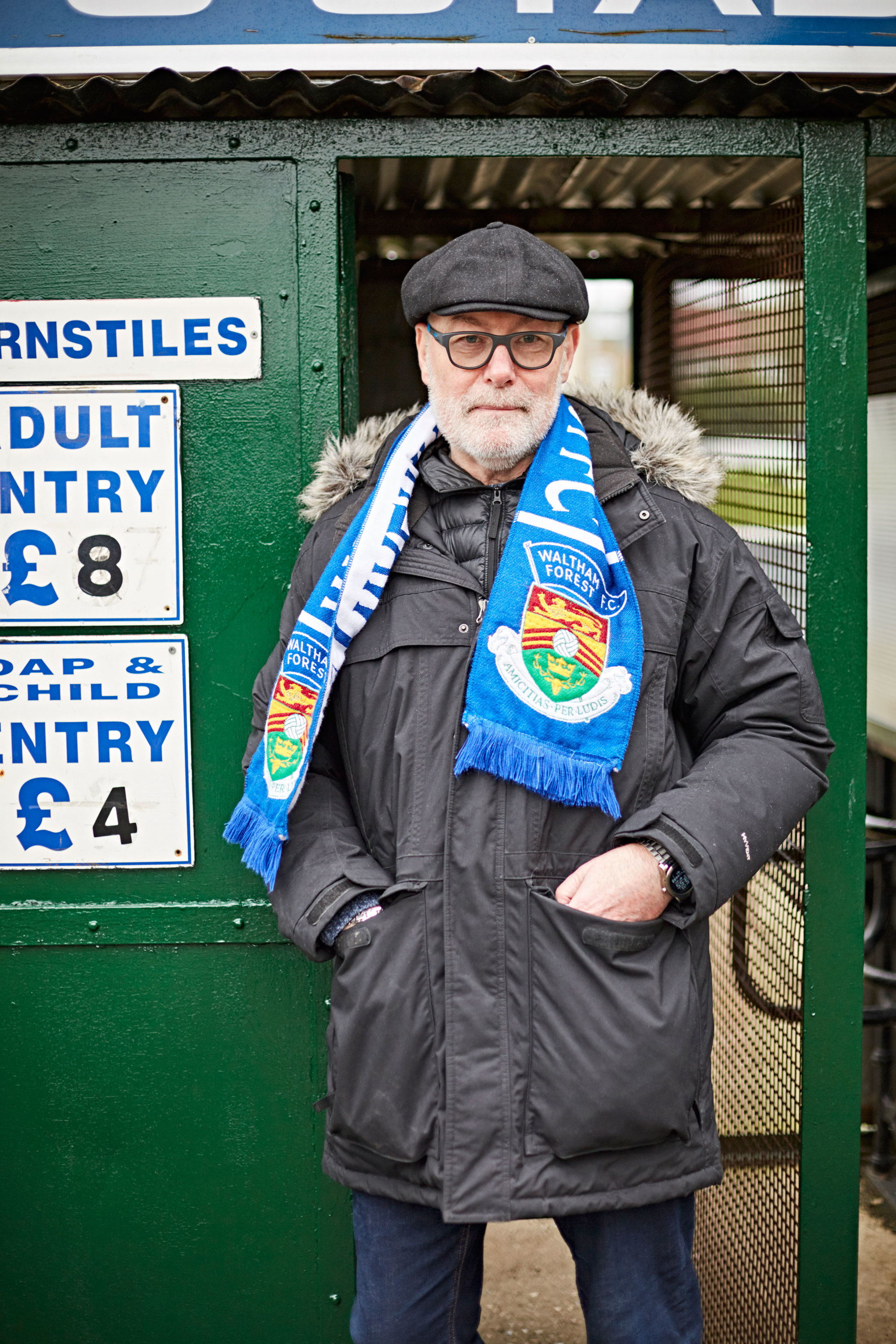 When was your first Waltham Forest game?
'My father took me to watch us (as Leyton FC) in 1953, the year after I was born. We used to have a lot more support in those days. Now we get 50 fans at home matches.' How much does the club mean to you? 'I can't walk away from it: I had a stroke in 2010 and was back the next week. The club is 150 years old this year and I see it as a point of family honour to keep it going. My friend Tony and I have been with the club since we were boys. He's almost 70 now, and can't walk very well, but he still comes to matches from Basingstoke.'
Why is Waltham Forest in trouble?
'Our chairman, who was bringing in the money, died. We don't have a ground and we're having rent problems. It can be very stressful. Hopefully we'll find a new chairman. We've had a couple in the past who came in thinking that you could get a player, train him up and sell him for £40,000. You can't do it. I've only ever sold one player and I've been secretary since the 1990s. It was for about £1,000. There's no money at this level. It's a hobby. We're in talks with someone, though.'
What are your hopes for the club?
'Walthamstow's demographics are changing and it would be great if newer residents came down to matches. If we got 150 people at two or three home matches a month we could start paying the players.'
Jerry, 28
Clapton FC fan since childhood and also a former player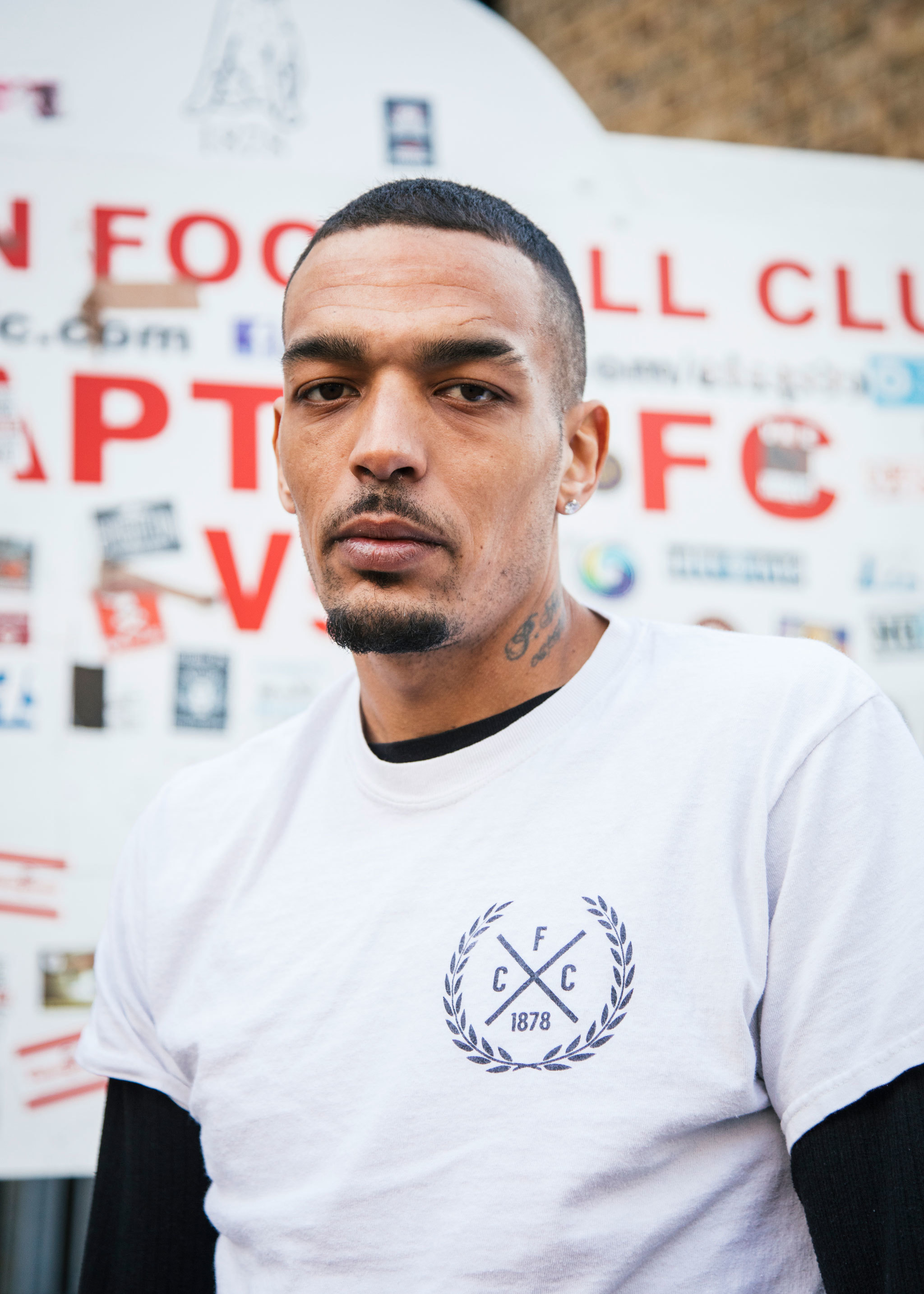 How would you say Clapton FC has impacted your life?
'My dad played at Clapton FC in the '90s and it didn't matter to me what league they were in, I wanted to play for them too. I was living in a hostel in King's Cross at 15. As soon as I got back into football aged 17, through Clapton, it kickstarted something for me. Now I work in a school as a support worker.'
You decided to leave the team. Why?
'I had a dispute with the chairman and left a few weeks ago. I'd been injured since November anyway. Before I quit the team, the owner tried to tell us that we couldn't sing with fans after a game, so I took the players out of the ground and we all sang together in an alley.'
How important are Clapton's fans to the club?
'When you hear about Clapton, it's not about the players on the pitch, you're hearing about the atmosphere. That's the doing of the supporters. I was there when Clapton were bottom of the league. The fans attracted more players and now the team's better on the pitch.'
Why is that? What makes your fans so special?
'You can tell people really care. I was having childcare problems when I was playing and the fans were just like "Bring the kids over, we'll keep an eye on them." As a fan, it's great going to matches because you're accepted no matter what: you can watch quietly or jump and cheer.'