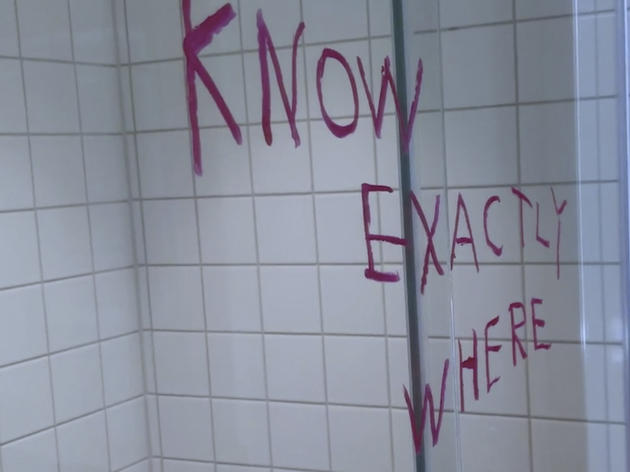 Time Out says
As a 16-year-old Grand Theft Auto meme once said: 'Ah shit, here we go again.' We've entered the opening credits of a lockdown sequel nobody wants to star in, but at least we've learned a thing or two. We know that habitual self-obliteration with wine deliveries isn't sustainable. We know that subscribing to every on-demand film and TV service going isn't enough to stay entertained. And we know – in our very bones – that the charm of Zoom quizzes has a shelf life of approximately two weeks.
Thankfully, online entertainment has improved a lot since lockdown part one, thanks to interactive 'experience makers' like Swamp Motel, who use a mix of theatre, storytelling, gaming and puzzling to help people socialise through a screen. Its latest, The Mermaid's Tongue, is essentially a computer-based murder mystery where your 'team' plays detective. It begins with an innocent online life-drawing class, until increasingly urgent chat messages from a woman named Daisy get you tangled up in a conspiratorial gothic art heist. The worse you are at following clues, the more you'll hear from Daisy.
For some people, being tasked with code cracking comes with the same dread as opening a pure maths A-level exam paper. What's appealing about The Mermaid's Tongue is that it involves another important skill: online research. If you've ever spent an evening unearthing the Flickr account of an old boyfriend and listening to Myspace mp3s of a band even he's forgotten he was in – you have the chops required to solve this mystery.
Sadly, if you're the team member tasked with 'sharing screen', it can feel like you're bungling a dull presentation in front of very impatient colleagues: 'Click on the CCTV link, no THE OTHER LINK'. But Swamp Motel's use of hammy acting, horror tropes and personal text messages makes the whole thing feel genuinely creepy.
You become invested in the ludicrous journey in the same way you might get addicted to the contorted plot of airport crime fiction, only this way, you have someone else to talk to when the story comes to an end.
Details
Dates And Times