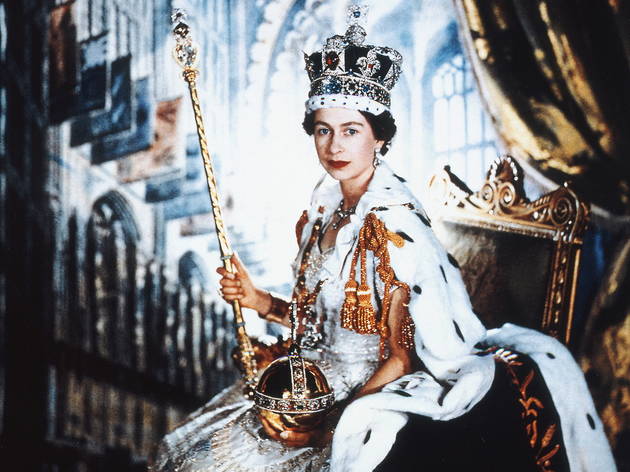 Hot on the heels of royal tot fever, the royal family have pulled another pleasingly populist coup with a new exhibition, 'The Queen's Coronation 1953', combining the summer opening of Buckingham Palace with a display of fabulous dresses, plush thrones and sparkly tiaras.
The show, which occupies several state rooms, reunites the clothes and artefacts from the coronation of Queen Elizabeth II in 1953. In pride of place are the sumptuous dresses designed for the Queen and royal party by Norman Hartnell, which boast exquisite embroidery of roses, thistles and other national emblems – as well as evoking the spirit of the time, with teeny-tiny waists, sleek silhouettes and pillbox-style hats.
Another highlight is the recreation of part of the lavishly decorated banquet that was held over two nights following the ceremony. There's also a touching home movie revealing the royal family relaxing with each other during the Cecil Beaton photo shoot, as well as archive footage showing the new Queen emerging on to the palace balcony. As the camera pans to the sea of faces on the Mall, she hesitates. You can almost hear her thinking, 'What the...!' before she gives the composed regal wave we've come to expect.
Rebecca Taylor
Note that last admission is two hours and fifteen minutes before closing.