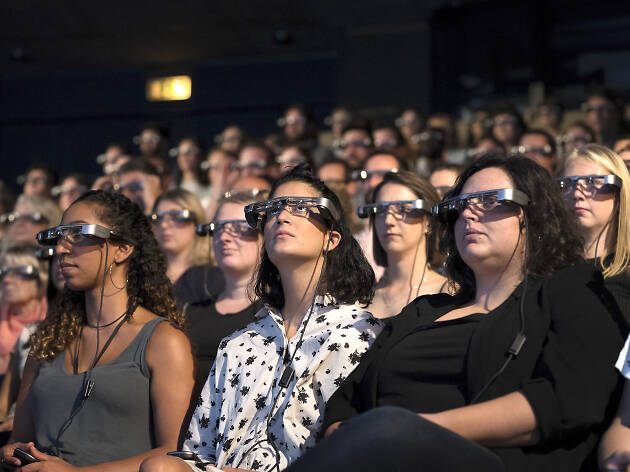 The tech innovations changing lives for disabled Londoners
London's bustling streets, sights, and ever-evolving attractions aren't always easy for disabled people to navigate, but a new generation of tech innovations are ready to help more people discover the city at its best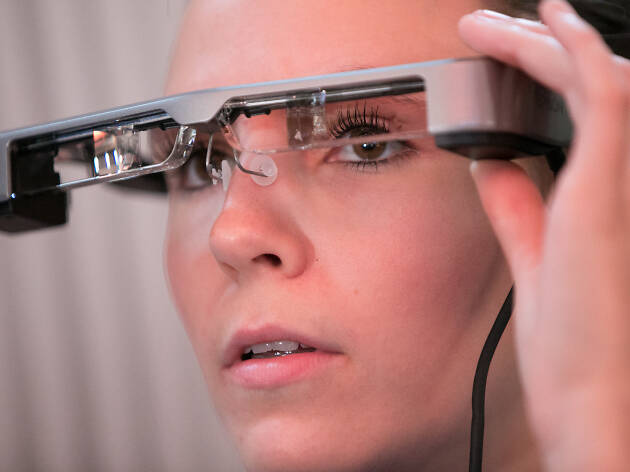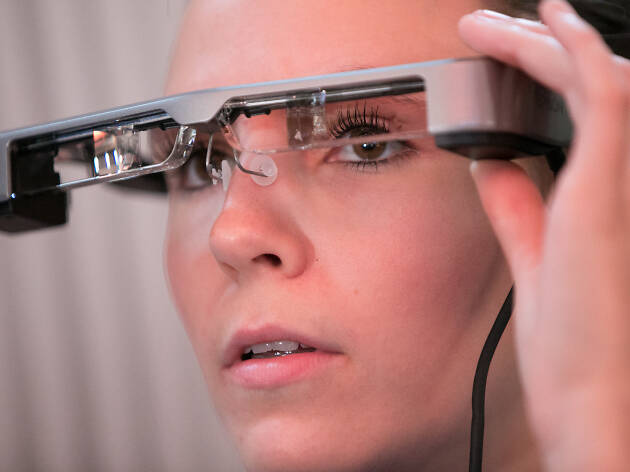 Cameron Slater
'Caption glasses give me a similar thrill to stage diving', says Sophie Woolley, a profoundly deaf artist and theatregoer. 'They can transform you into a god of subtitles – or a captioning punk'. She's one of the testers for the National Theatre's new Smart Caption Glasses project, which equips D/deaf theatre fans with glasses that display captions right in their line of vision. And best of all, they're completely customisable. Using a handheld trackpad, theatregoers can adjust everything from text colour to size to placement: Woolley says that 'I felt as though I was writing graffiti on the set'.
Traditionally, D/deaf theatregoers have relied on special captioned performances. But they're few and far between, which means advance planning or missing out. And as Woolley explains, constantly flicking your eyes between projected captions at the top of the stage and the actors below gets challenging: 'I often miss the nuance of the performance, or miss lines. At the end of an open captioned show, I feel grumpy and tired, whereas at the end of a glasses show I feel energised.'
The smart caption glasses are available at any National Theatre performance. Jonathan Suffolk, who's heading up the technical side of the project, explains how it all works: 'The production's captions are prepared in advance by an experienced Stagetext captioner. Speech-following software then 'listens' to the actors' voices during the show and automatically matches their spoken lines against the expected script, with further anchoring provided by lighting, sound and video cues. Each line of text – be that the actors' lines, or descriptions of the sounds happening on the stage - is then delivered to the glasses in the audience via WiFi.'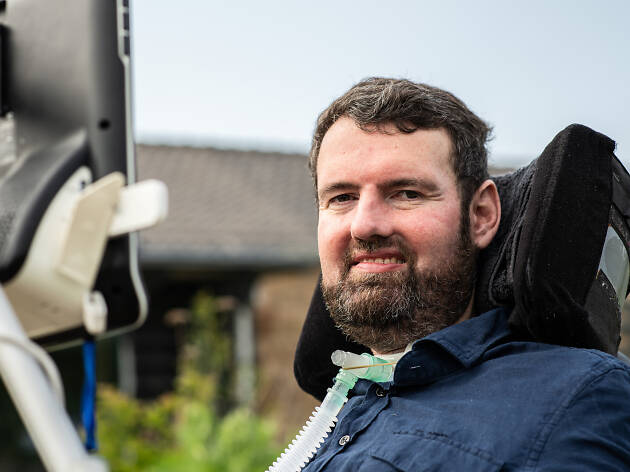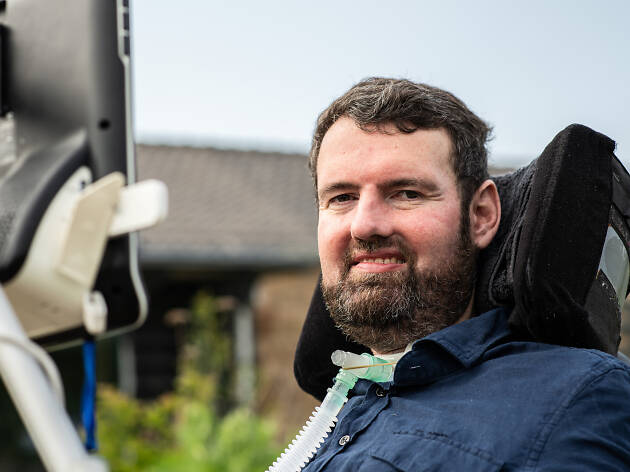 Photograph: Ian Potter
Exploring London's smorgasbord of attractions, pubs, clubs, and museums can be a minefield for disabled people. And it's often tough to come by reliable info on whether they'll encounter essential facilities such as wheelchair-friendly lifts and accessible toilets. Enter Euan's Guide. It's a website founded by Euan MacDonald, who explains that as a powerchair user, he found that 'the only thing stopping me from getting on with my normal routine was a lack of disabled access information for the places I wanted to go. The idea for the site was sparked by phone calls, internet searches and countless disappointments upon arriving somewhere and being unable to get in the door.'
Euan's Guide is a bit like TripAdvisor, but the crucial thing about it is that it's written by disabled people, for disabled people. As MacDonald says, 'I have more confidence in what real disabled people say about places they've visited than in a generic sentence about disabled access on a website.' Readers can filter reviews on the site so that they can read about the experiences of visitors with similar disabilities to them: visually impaired people might have totally different experiences compared to powerchair users. Crucially, it's also been designed so that it's easy for disabled people to use it. Colours and fonts are optimised for people with low vision, and it's also compatible with voice-based smartphone accessibility tools.
MacDonald explains that Euan's Guide lets users 'share amazing pieces of hidden information, like at Shakespeare's Globe Theatre, we've been told that wheelchair users who book seats in the accessible booth follow a secret route backstage which nobody else gets to access.' Tina Hodgkinson, a London Ambassador for Euan's Guide, is full of intel on some of the city's hidden accessible gems. She explains that the app 'gave me the confidence to start going out again', and has plenty of top tips for places with step-free access and accessible toilets: science-focused museum The Wellcome Collection, cake-mongers The Delaunay Counter, and decadent historic house Two Temple Place.
Hodgkinson is full of enthusiasm for going out in London but she admits that 'There is still a long way to go. New buildings tend to have good access, but there is still a reluctance to adapt many historic and old buildings to make them accessible, which means many disabled people miss out.' But beyond that, she adds that 'often what makes a venue special is their staff's approachability and friendliness. The venue doesn't have to be perfect, but having staff who are proactive in anticipating my access needs is really important.'
Photograph: Sophie Mutevelian
Most Londoners are used to hearing 'Mind the Gap' booming in their ears each time they take the tube. But blind people have much bigger hazards than that pesky gap to dodge when they're using public transport, from escalators to labyrinthine routes to inaccessible maps. Wayfindr is a new audio-based navigation app that's headed up by Tom Pey, who knows from experience how necessary it is. He says: 'The world of London transportation is like a maze for blind people. Until now, identifying the numbers on the front of buses or finding the right tube line without the assistance of a sighted person has been impossible.' He describes Wayfindr as 'truly life-changing' prospect: it's a smartphone app that's like an automated friend in your pocket, offering precise audio instructions that tell users exactly when to hop onto a train, take an escalator, or to let them know that the bus pulling up in front of them is the one that'll take them home.
The idea was signposted by Pey's work as CEO for the Royal Society for Blind Children, where he challenged a group of young people to come up with a new project. They were particularly keen to be able to navigate the London Underground independently using their smartphones, instead of relying on in-station assistance, so a link-up between Royal Society for Blind People, design agency Ustwo, and TfL was born. Wayfindr works via Bluetooth, which triggers automated instructions as users pass beacons set across the transport network. These regular location updates offer help and reassurance that's vital not just for blind and partially sighted people, but to those with learning difficulties, brain injuries or dementia.
Wayfindr has had several trials in tube stations so far, and the team are preparing for a full roll-out: Pey says 'watch this space over the next 18 months'. But it's got a future above ground, too. Part of the project has been to create the Wayfindr Open Standard, which is a toolkit that'll let venue owners from museums to music festivals offer app users seamless navigation assistance. Pey tells me that 'research has shown that blind people often have just two or three routes they use regularly, which means that the world becomes a small place.' With Wayfindr, that world is about to get a little bigger.
Discover what's next for London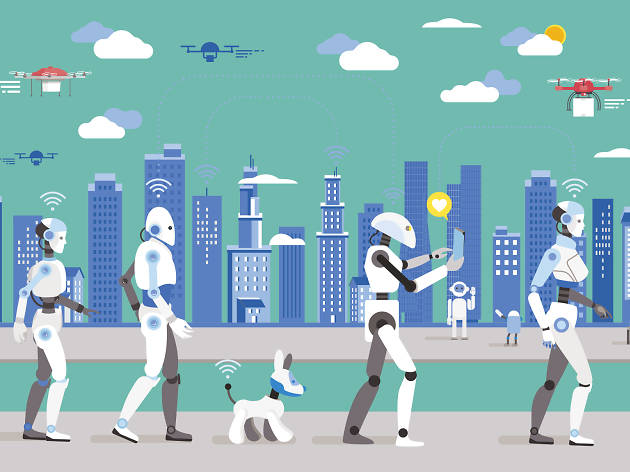 What will London's skyline look like in 20 years' time? How will we respond to climate change, a rapidly increasing population and air pollution? Will we all be eating insects in the near future? In this series, we're delving deeper into the future we know is coming, and investigating the developments that could shift the way we exist in the coming decades.
Support Time Out
We see you're using an ad-blocker. Ad revenue is Time Out's main source of income. The content you're reading is made by independent, expert local journalists.
Support Time Out directly today and help us champion the people and places which make the city tick. Cheers!
Donate now