Heads up! We're working hard to be accurate – but these are unusual times, so please always check before heading out.
15 times animals took over London
It's official: London's animals want in on our fun. Whether it's killer slugs threatening to take over the city or horses trying to ride the bus, they're all after a slice of the action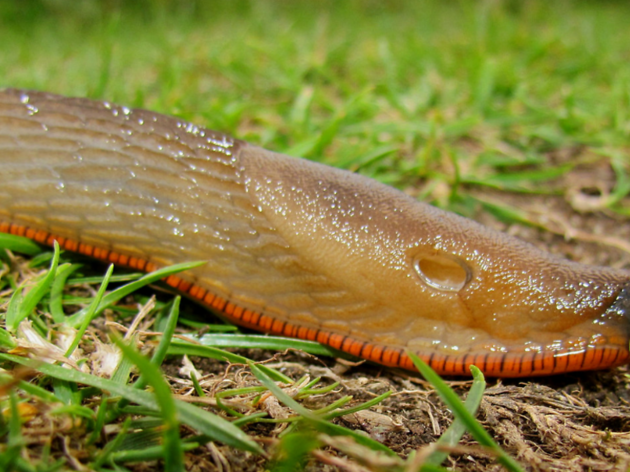 The invasion of the cannibal 'super-slug'
2015 got off to a good start as Londoners were warned to prepare for an invasion of Spanish cannibal 'super-slugs'. The creepy-crawlies are 15cm long, have a extra layer of slippery slime, and few natural predators – aside from angry gardeners wielding table salt. Technically known as arion vulgaris or the Vulgar Pest Slug (no doubt named by one of those same angry gardeners, then), slug experts say they're about to dominate the gardens of Britain.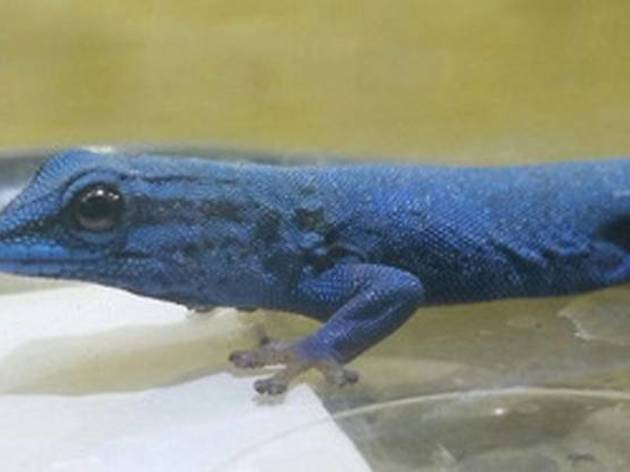 Blue geckos make a break for London
More than 160 rare

bright turquoise dwarf geckos

were seized by border force officers at Heathrow's terminal four last month (don't worry, they're now getting well looked after). Officers also found 136 bearded pygmy chameleons, 112 peacock tree frogs, 192 whip scorpions and 66 yellow-headed geckos on the same consignment, so the luggage compartment of that aircraft must have been like some kind of animal party bus.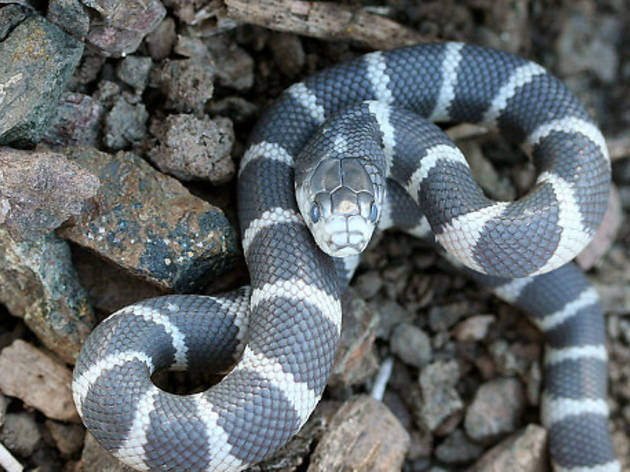 'Baby-killing snakes' take over the canals
Snakes get a bad rep, bless 'em. A bunch of the reptiles popped across the channel to do some sightseeing along Regent's Canal in May 2014. National newspapers accused them of killing pets and babies. Turns out they were harmlessssssss.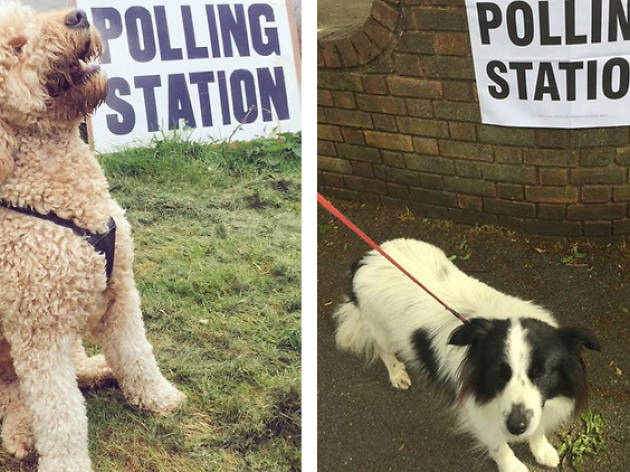 @dizzybrunette3 / @ruskin147
The internet went barking mad during the 2015 election when voters shared their pooch pics live from polling stations and #DogsAtPollingStations started trending. The British public paid close attention to guides outlining what they can and can't do at the polls: wearing party t-shirts is out, bringing your own pen is A-OK, and there's no clear rule when it comes to selfie-snapping. Also on the 'allowed' list was bringing your dog, and voters did it in force (at least, they tweeted about it like there's no tomorrow).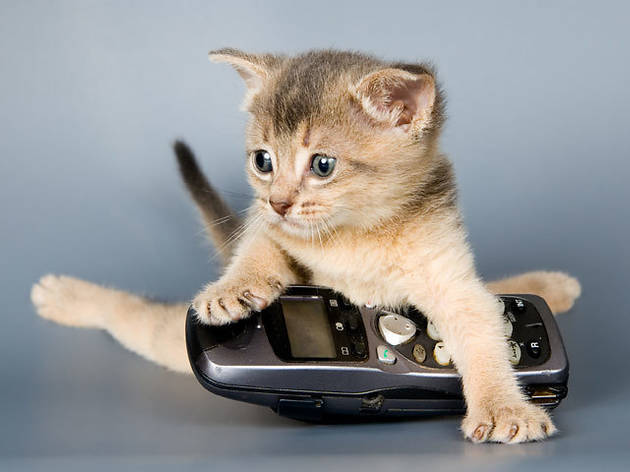 Kilburn resident's door broken down after cat dials 999
When one Kilburn resident nipped to the shops, their pet somehow dialled 999. When a squadron of coppers turned up to find no-one answering the door, they decided to do the only sensible thing: they bashed it in. Thus, 33 year-old sound engineer James Cocksedge got home to find his flat minus a door, an infestation of po-po and his cat hiding under a pile of clothes in the wardrobe. The best thing about the whole tale, though? The cat's name is Bruce Lee. Which just makes the whole thing that bit more hilarious.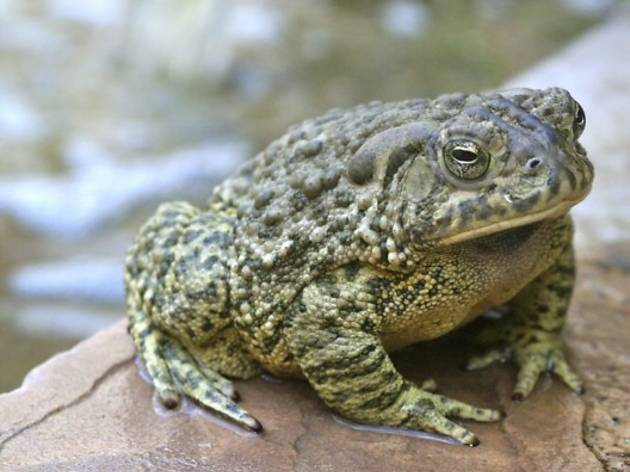 Lusty toads block Richmond roads
A busy Richmond road was forced to close for the fourth year in a row to allow local toads to get jiggy in safety in 2014. Church Road has been partly shut off for the past few years to allow travelling toads to make the journey to a popular breeding pond, a veritable hot bed of amphibian love-making just 330ft from the highway.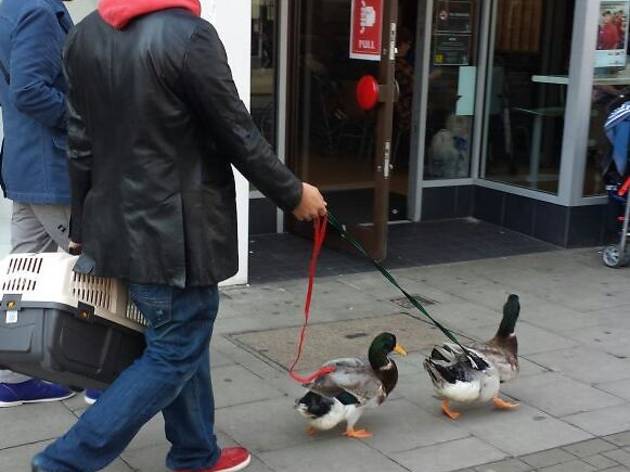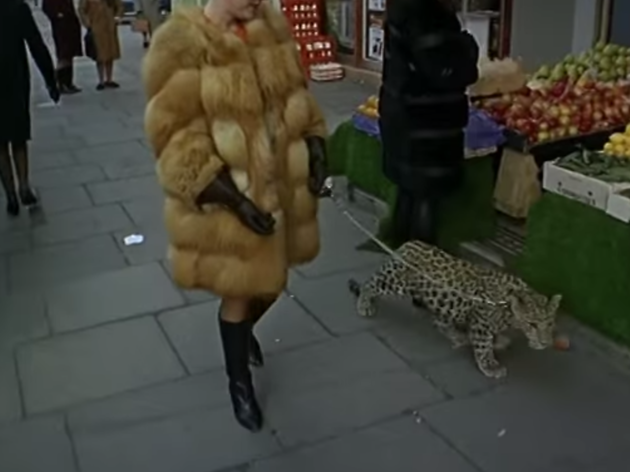 Leopard goes for a walk through Kensington
Let's flip-reverse things back to the '60s, when everyone was too busy perfecting their winged liner to have time to think about things like animal cruelty. Bearing that in mind – and also the fact that we obviously don't condone mistreating animals in anyway at all – this video of secretary Angela McWilliams walking her pet leopard through Kensington is one of the best things we've ever seen. Especially since he's called Michael.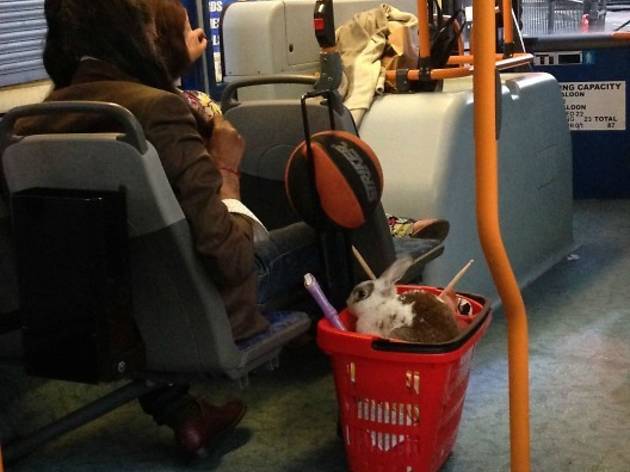 In 2014 London got experimental with pets on public transport. Hey you, sitting at home, moaning: 'Bunnies can hop, that rabbit's just bloody lazy! Bet it didn't even pay full fare!' The life of a bunny can be very hard work and sometimes they need to be able to get from A to B without ruining their hare in the rain. Plus, look how cute it is.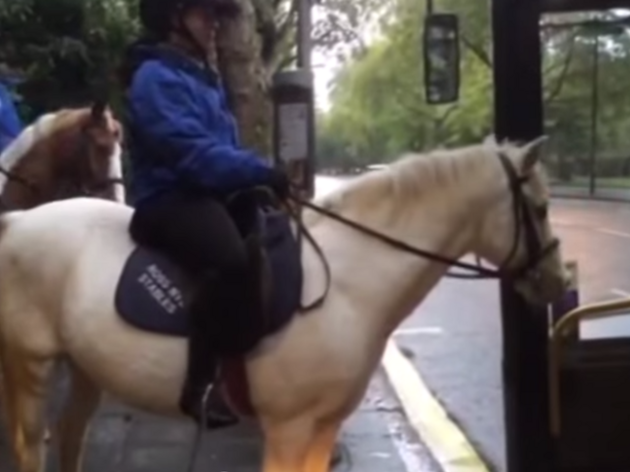 Horse barred from London bus
While bunnies can happily hop on the bus, this horse was turned away when it tried to board on Boris Johnson's say-so. After the London Mayor was asked during a radio interview with LBC whether pets (and more specifically horses) could ride buses. He replied: 'I don't see why not. Horses used to pull buses after all, you should see what happens if you try and take your horse on a bus.' A radio journalist filmed himself trying to board a bus with two equine companions but was sadly turned away.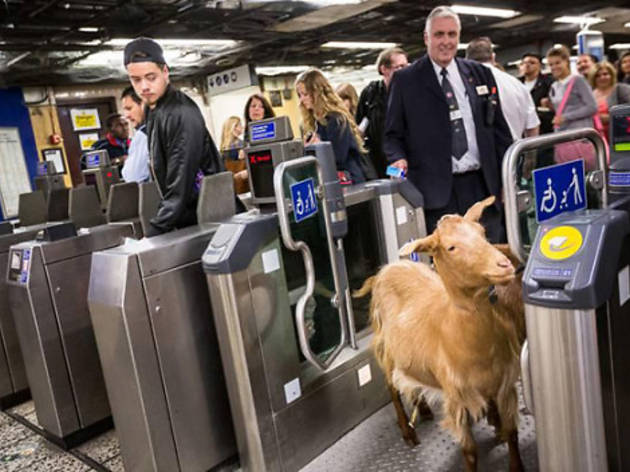 Goats don't waste time on the bus and in 2014 it looked like they had struck a special deal with TfL. This not-at-all-staged candid photo shows the moment when goats made their way through the gates at Vauxhall station. We're told it was all in aid of TfL's new map launch – goats are very passionate about promoting the new overground map of the Victoria line, dontcha know.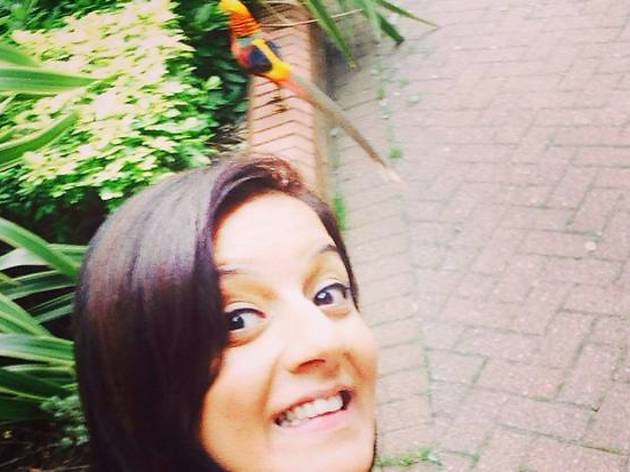 Bird stalks a woman across London
NHS worker Natasha Malhotra was stalked across London by a colourful Chinese bird in October 2014. First, the gold pheasant showed up at her office in Hounslow then it headed to her old primary school in Walthamstow. To be honest, it needs a better disguise if it's going to keep this up.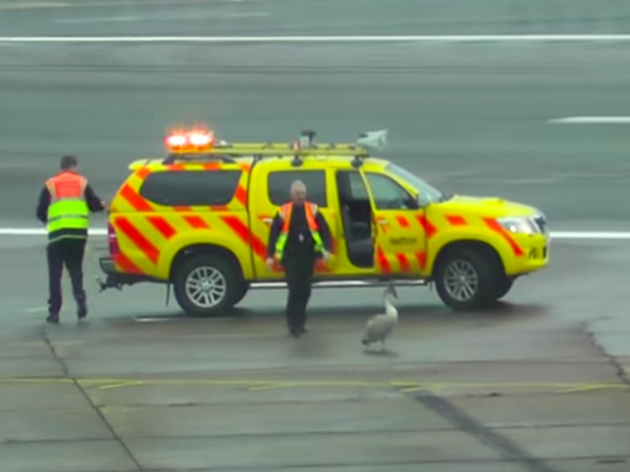 Swan takes on Heathrow airport
Squirrel squares up to civilians
Pulling no punches (yet), this squirrel's getting brave with Londoners. Our advice: cover your nuts.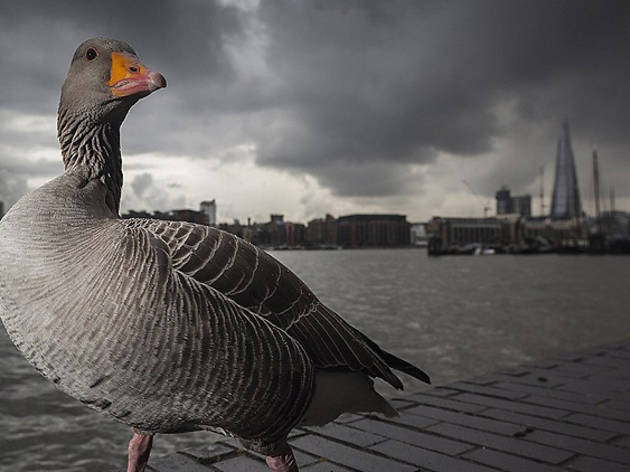 How much swag can one goose have? The answer is, evidently, 'loads.' This strutting beauty was captured strolling around the city by Lee Acaster and won him the British Wildlife Photography Award of 2014.
More for animal lovers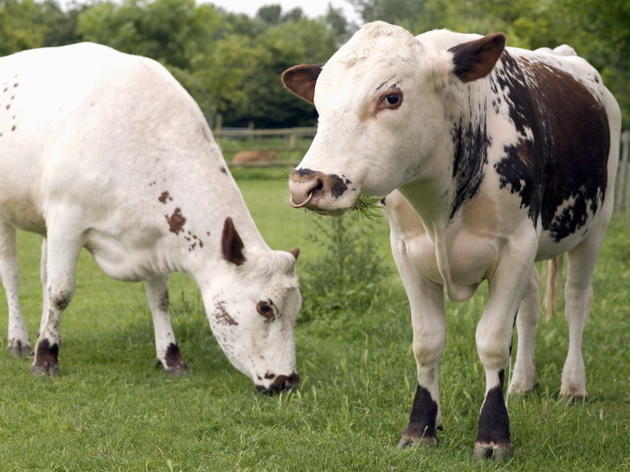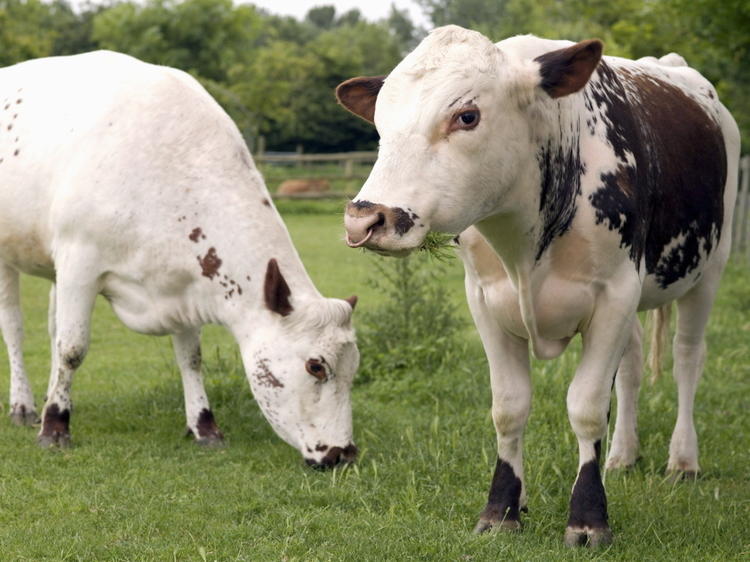 If you're an animal lover, you'll love our guide to London's best city farms, perfect for family days out and big kids.