What's your favourite thing in Canary Wharf?
Tell us what you love most in the area - and why!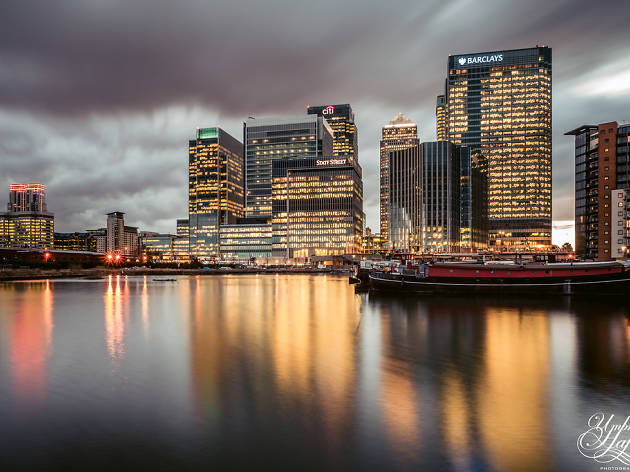 Next up in our weekly series of area guides: Canary Wharf! We'd love to hear your recommendations, so let us know your favourite things in the area (and what makes them so good!) in the comments below.
Sponsored listing
Honi Poké
Ever onwards the poké trend rolls, with peddlers of marinated fish popping up across town like wholesome little whackamoles. Soho's decent joints (Tombo, Ahi, the excellent Island) are now joined by Dean Street's Honi Poké. It's a neat, airy little spot, with a clean Asiatic look and breezy surf vibes (emphasised by the actual longboard outside the door). The process is familiar: either choose a preconceived house bowl (of cured tuna or salmon, octopus or tofu) or build your own. Choose a protein, then a base of brown or sushi rice, veggies or leaves; plus ahi, chilli garlic, kimchi or ginger soy sauces; and myriad sprinkles and garnishes, from sunomono cucumber (a kind of half-pickled cucumber salad), nori, kimchi or fennel, through to crunchy onions and togarashi (a Japanese dry chilli mix). Clean eating pick 'n' mix, basically. I hit the house bowls: a Honi Poké of tuna, cucumber, nori, kimchi and salty mango (an ace idea, though a bit subdued in practice) on brown rice was a dense and flavoursome pile of food, both fresh in flavour and nicely filling. As it should be for nearly a tenner. Simpler was an Octo Poké, the moresome little sucker briefly flame-licked and popped onto a pile of sticky sushi rice, flecked with togarashi and kimchi sauce. A dinky side pot of wasabi peas were slightly soft – the kind of thing that'd pass in a bigger bowl, but not solo. Still, it was a sole misstep. Seating is limited, but this is a fine spot for a grab-and-go lunch or quiet early e
Venue says: "Build your poke bowl your way. Try tuna, salmon, octopus or tofu!"