Winter Lights at Canary Wharf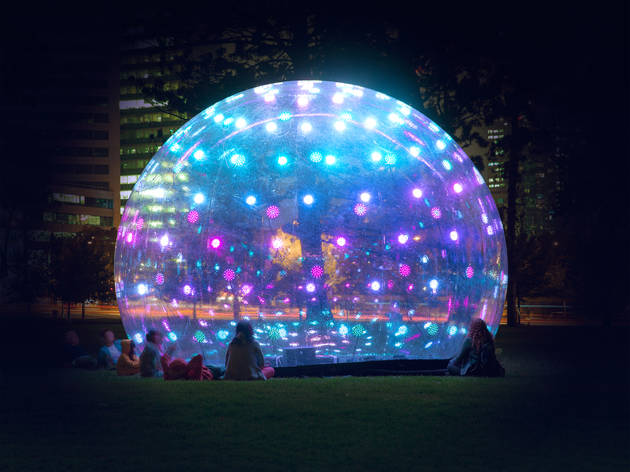 1/6
Chris Newbury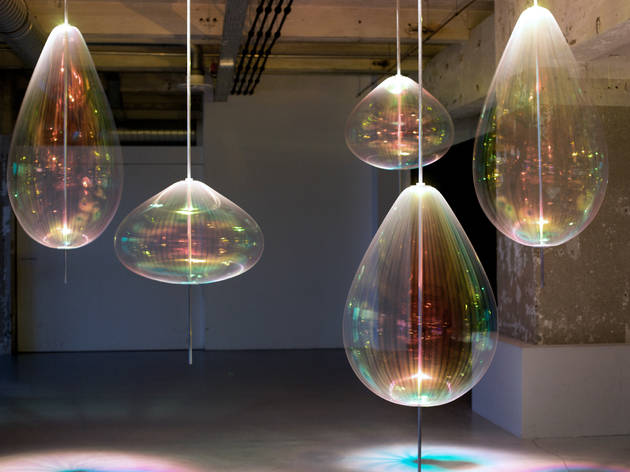 2/6
Reflecting Holons - Michel Martins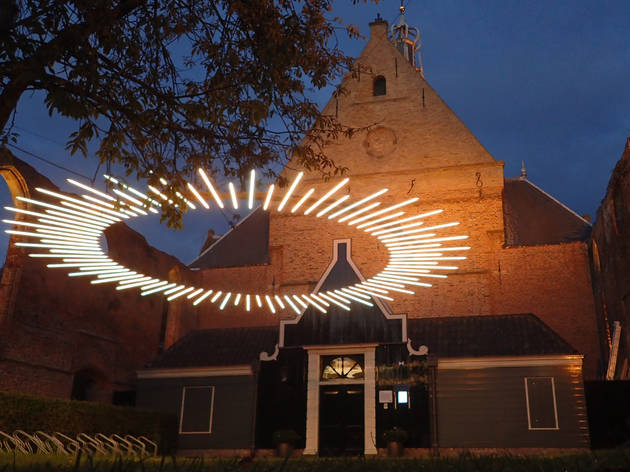 3/6
Halo Venividimulptiplex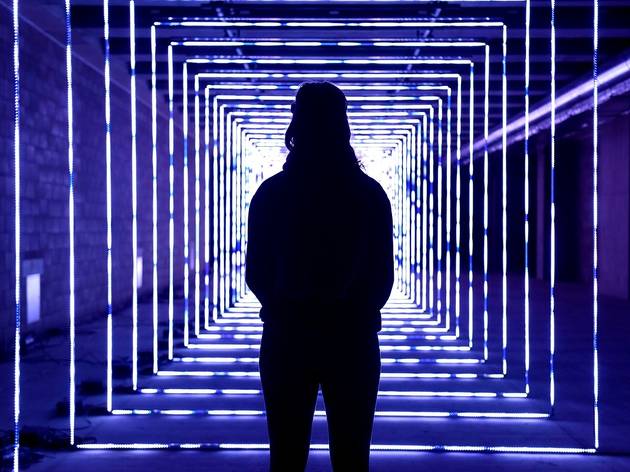 4/6
Marcus Lyall - On Your Wavelength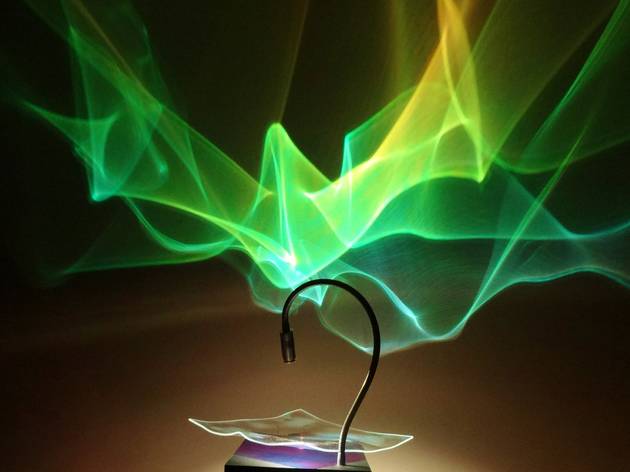 5/6
Polaris - Laurent Fort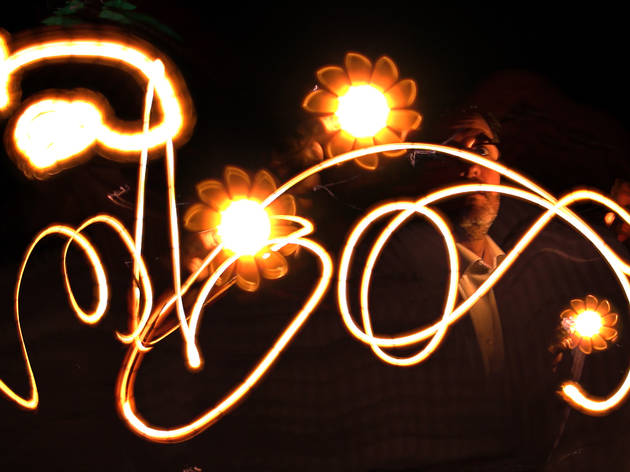 6/6
Little Sun - Sun light Graffiti
Time Out says
The business district's dazzling Winter Lights show is back for 2018.
The bright lights of Canary Wharf's towers provide quite the spectacle after dark, but the business district glows brighter than usual throughout January thanks to the addition of installations from international artists. Winter Lights returns in 2019 with a new set of dazzling artworks, installations and interactive experiences. Visit the Winter Lights website for more information and to see the full programme.
Details
Rating Breakdown
5 star:

6

4 star:

9

3 star:

3

2 star:

0

1 star:

1
I can't believe the other reviews! This event was 100x more successful for me than the much hyped overcrowded and underwhelming lumiere festival. Winter Lights is a beautiful, engaging show of internationally known artists, properly curated and an absolute delight to visit. Not only is it visually stunning, the stream illuminated words created from droplets of water, 1000s of delicate copper wire filaments transmitting light, icicle-like structures rising up from water... but it was really interactive too. We changed the colour patterns of installations via our phones, waved our arms around to create sounds and visual effects, and leapt about on a playground of light-up circular landing pads that responded to our movements and encouraged us to chase the light. Canary Wharf is an intimidating space, but through this festival I've never felt more welcome there.
Seriously why write a bad review if you saw it in daylight, or didn't find the installations?
Hands down an amazing light installation festival not to be missed. It was my second time visiting and I loved every bit of it. I managed to see all the installations in one go which was good but I'd say you need to be prepared for a lot of walking, a bit of cold and queues at certain areas (especially the indoor ones).
Is amazing view that keeps you in awesome feeling .... that matches the style of canary wharf _ worlds one of the best place to be ..
Perhaps they look good at night when viewed from a certain angle, but at other times, although it sounds like a great idea in principle, they seem to lack that finishing touch that would have made them aesthetically pleasing to the eye. When you look down at them in daylight and see bare metal poles that haven't been cut to size and just joined together with bolts, they look more like a bit of scaffolding that's fallen off a disused building site.