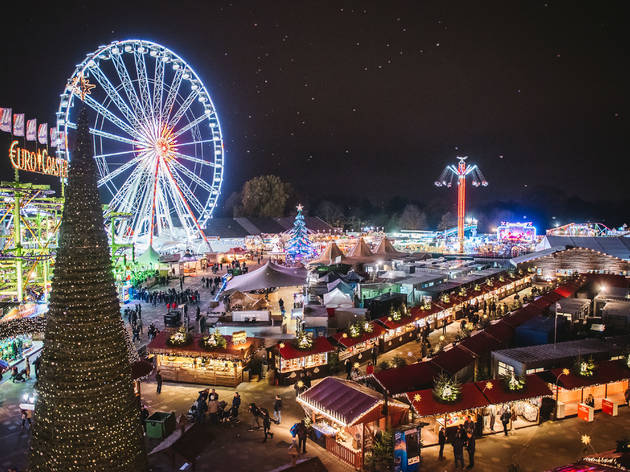 1/2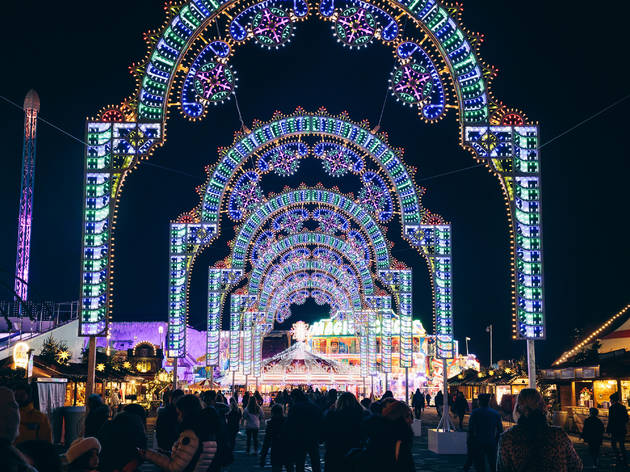 2/2
Giles Smith
Your day (and night) at Hyde Park Winter Wonderland sorted
London's ultimate festive event is back for another year of Christmas-themed celebrations. Here's how to turn your visit into a jam-packed day out
Hyde Park Winter Wonderland has been bringing festive cheer to central London since 2007, and this year's edition is set to include a number of regular favourites as well as some new advent-themed additions. If you've never been before, what have you been doing for the last 13 years?! Jeez Louise. If you have, you'll know what's in store – festive fun for all ages and more Christmassy shine than you can shake a red and white candy cane at. But did you know that there's fun to be had from the time doors open at 10am right through to the 10pm kicking-out time? To prove it – and to make sure you can focus on having fun – we've sorted you out with an itinerary for the whole day (and night). Time to settle in, people.
Hyde Park Winter Wonderland opens 4pm-10pm on Thursday November 21 and then 10am-10pm every day from November 22 2019 to January 5 2020 (excluding Christmas Day). Entry is free, though some attractions are ticketed and pre-bookable.
Purchasing attraction tickets in advance is highly recommended as tickets sell out quickly, especially at weekends and evenings. To book tickets, head to www.hydeparkwinterwonderland.com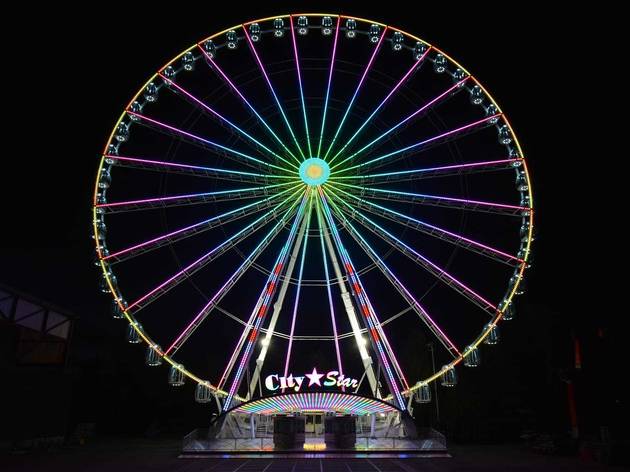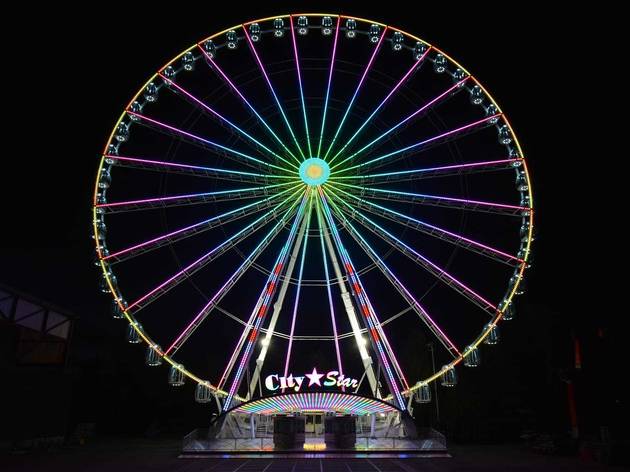 10am: go for a ride on the Giant Wheel
Sure, you might have been on the wheel at Winter Wonderland before, but you won't have been on this giant one. Brand new for this year, the wheel is the biggest yet, and at 70 metres high, it's the tallest transportable observation wheel in the world. We reckon getting on board for a spin first thing to see across the London skyline is just about the best start to a day you're going to get, but seeing Hyde Park looking lit after dark is pretty cool, too.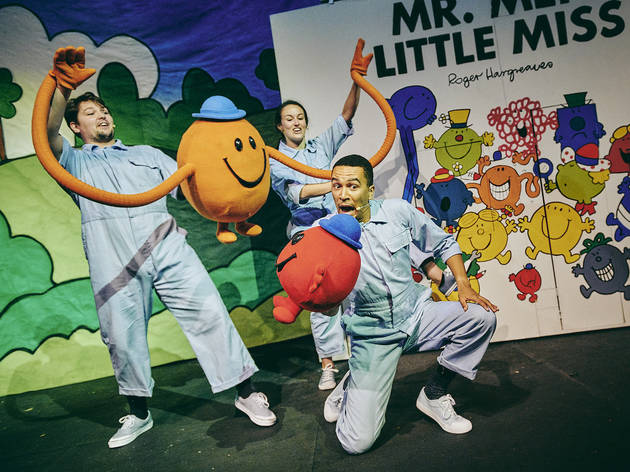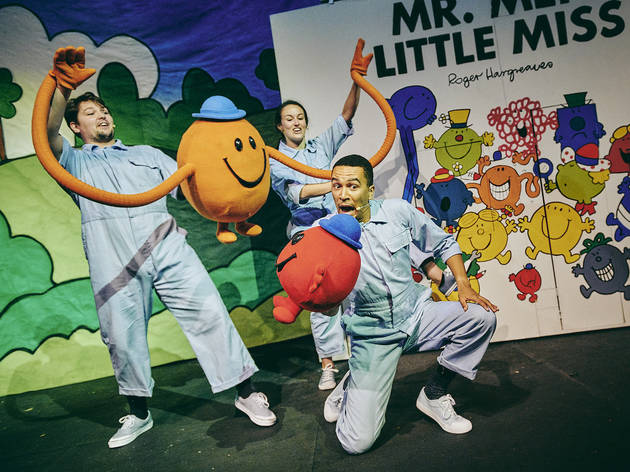 11am: treat the little cherubs
You probably won't have time to do this and see Paddington but 'Mr Men & Little Miss – The Show' should be a right crowd-pleaser for your small people. Have you read the books again recently? They're actually a lot more fun than you might remember, which means adults should get a kick out of this, too.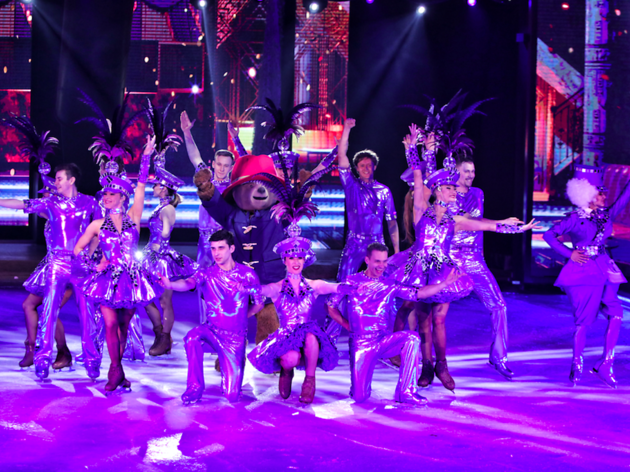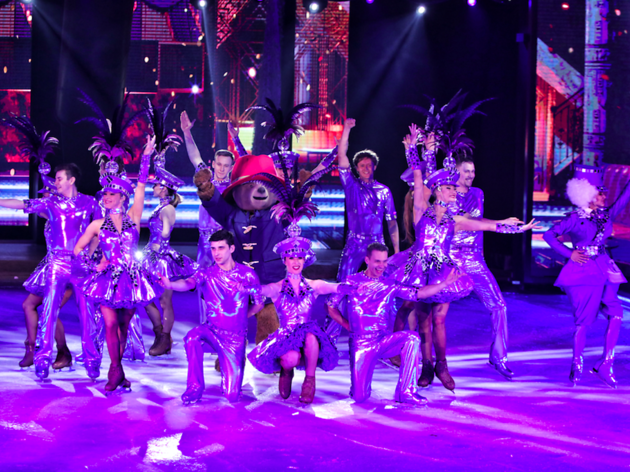 11.30am: Paddington on Ice
Cutting-edge choreography, stunning costumes and music that will have you tapping those toes in no time – this 45-minute-long show is a brand new Winter Wonderland arrival. It's the first time it's been seen in the UK following a rip-roaring success at Germany's largest theme park, and it features award-winning international figure skaters. And Paddington, for goodness sakes! We all need more Paddington.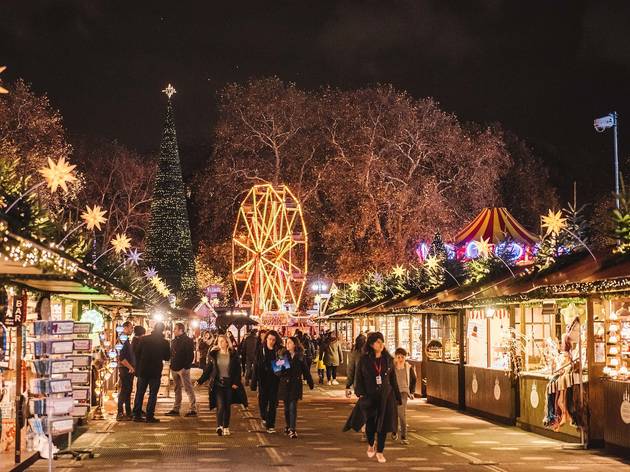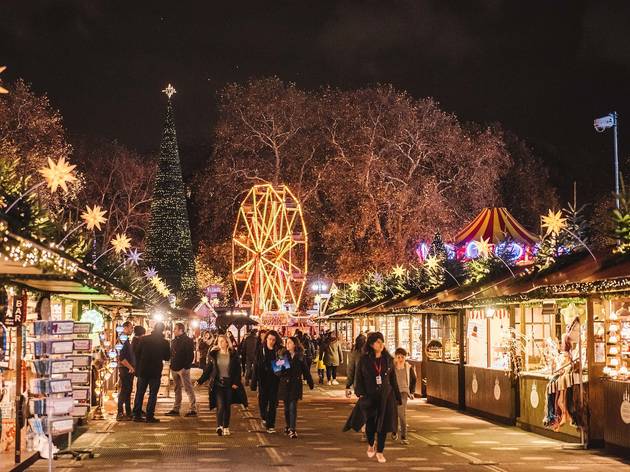 12.30pm: take a leisurely stroll around the Christmas markets
The Bavarian-style wooden huts are back, and there are more than 100 serving up Christmas decorations, treats and gifts. There's also plenty of space to enjoy the street food served up at Winter Wonderland – making it perfect for families during the day and an ideal post-work destination.
Charles Dickens's classic story 'A Christmas Carol' has been brought to life at Winter Wonderland, and it's possible to immerse yourself in scenes such as Scrooge's bedroom and a Dickensian London street as you walk your way through the iconic festive tale. Oh, and the whole thing is made out of ice and snow, of course. Wrap up warm and explore a world where the temperature is as cold as Scrooge's ice-cold heart (or -10°C if you use the metric system).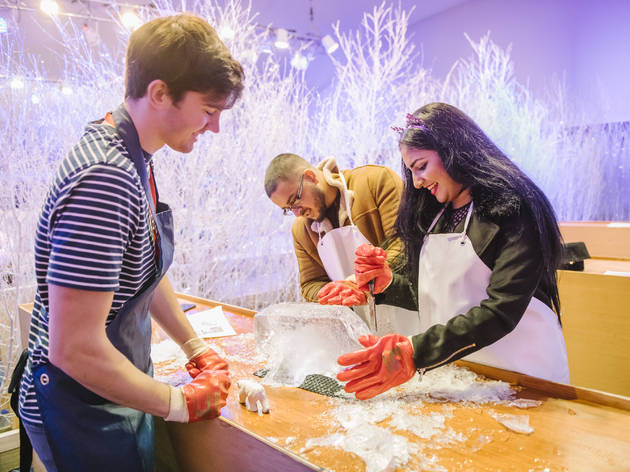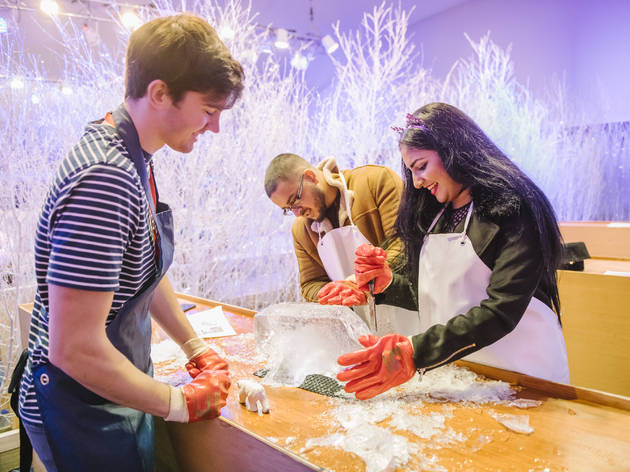 Not got enough ice in your life? Book yourself on to one of the ice-sculpting workshops and discover how to temper, hammer and chisel to your heart's content. Your newfound skills will seriously up your cocktail-making game – just don't expect to get your creations home in one piece...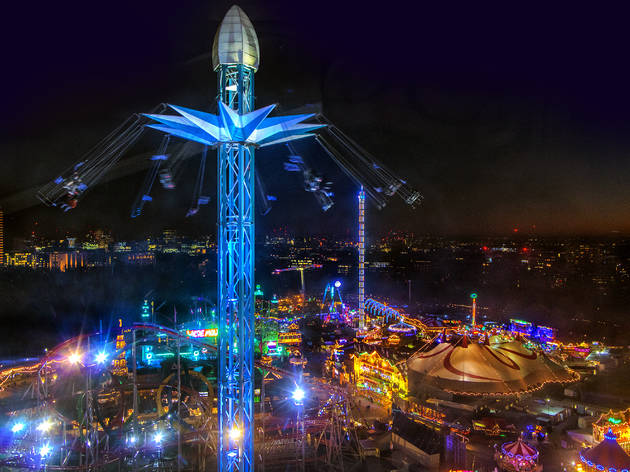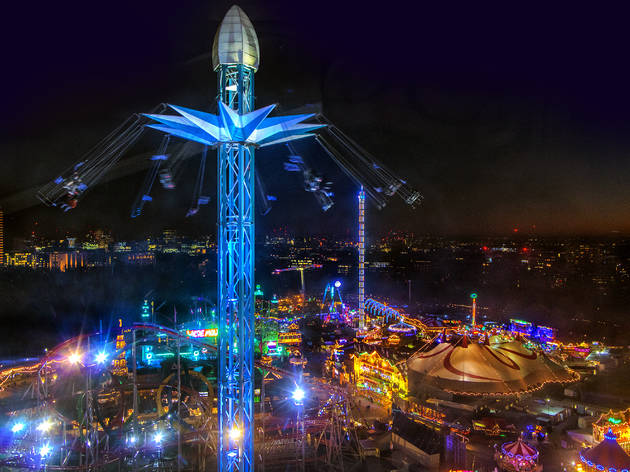 3pm: feel the adrenaline rushing through your body...
See yourself as a bit of a thrillseeker? There are more than 100 rides and games at this year's Winter Wonderland that should be just the ticket, including Munich Looping – the world's largest transportable rollercoaster. Plus, it's now possible to buy a pre-bookable season ride pass. The handy, credit card-shaped pass can be topped up before you visit, allowing you to skip the Token Booth queues and spend more time on the rides instead.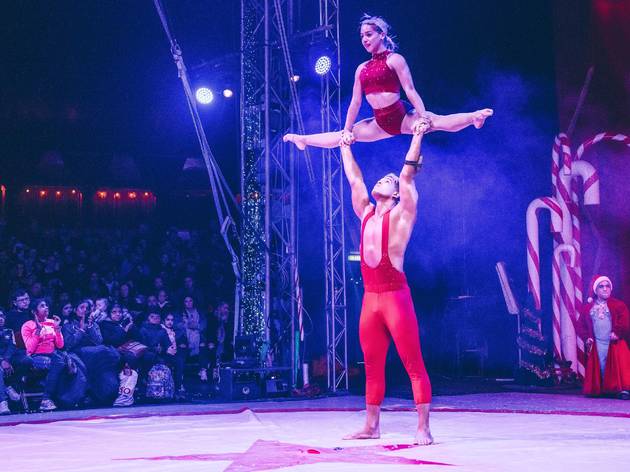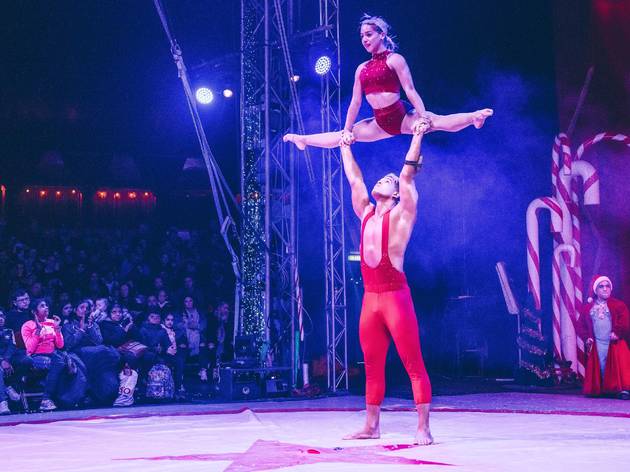 Joshua Atkins
Zippos Circus is pretty legendary and it's at it again, bringing some gloriously old-school circus antics to the Mega Dome. This is your ringside passport to clowns, circus artists, aerial feats, balancing acts and more than a few surprises, all with a seasonal tinge.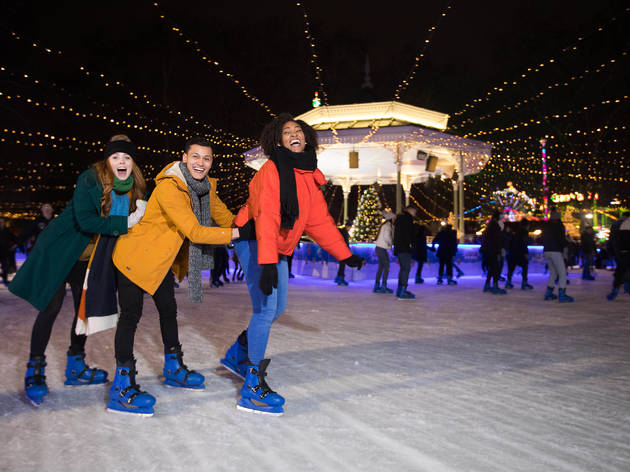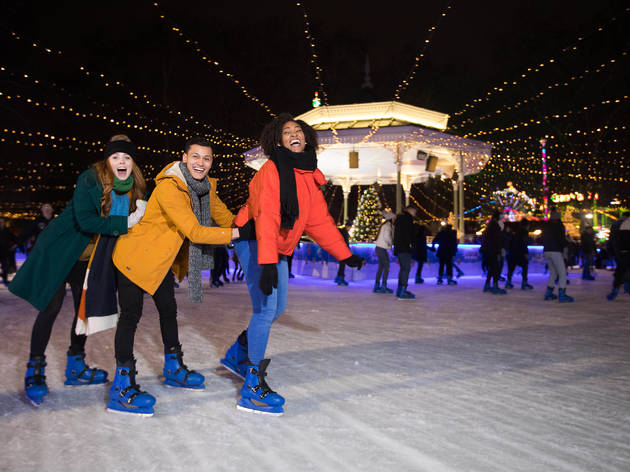 David Parry
5pm: hit the UK's largest open-air ice rink
Whether you take to the ice like a duck to water or are someone who likes to have a firm grip on the barriers at all times, there will be more than enough room for you to enjoy skating at Winter Wonderland's 'Ice Rink with Sky Cinema'. Late afternoon sessions are great for soaking up the romantic atmosphere as the sun sets but if you want to lace up early-doors you'll have less of an audience... might come in handy if you're trying not to fall over.
There are plenty of spots to grab a drink at Winter Wonderland, but Bar Ice is definitely the coolest (figuratively and literally). Sample festive cocktails in an ice-sculpted setting, where everything you see (including the glass) has been carved from frozen water. The pop-up is kept at a chilly -10°C, but winter cloaks and gloves are provided on arrival to keep you toasty.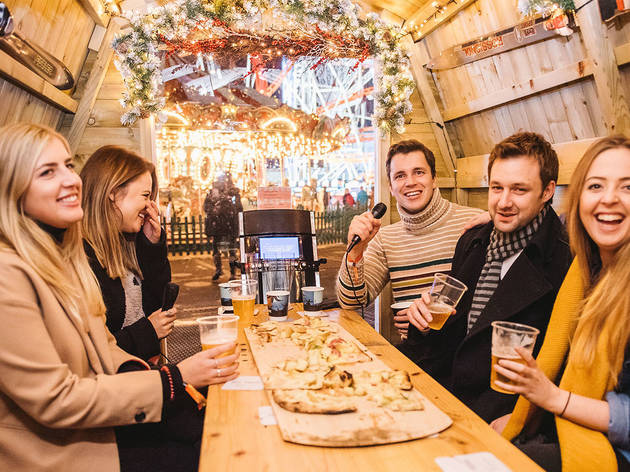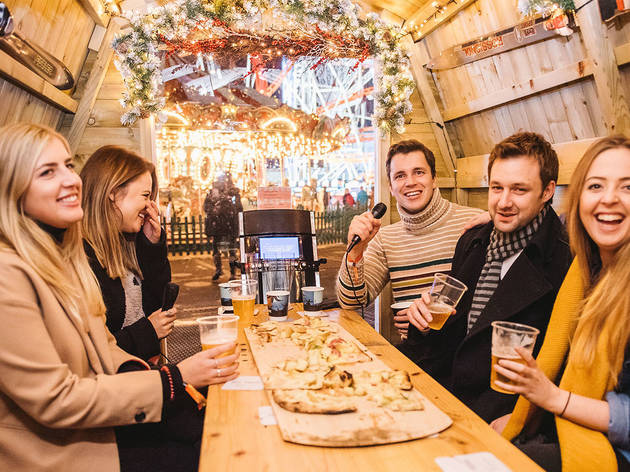 Winter Wonderland
7pm: fancy some carol-oke?
No visit to Winter Wonderland is complete without absolutely killing it at karaoke, so be sure to head in the direction of Bar Hütte. The individual huts (or hüttes) should help contain your renditions of Christmas classics to you and your group (we don't want people thinking a real-life pop star has turned up, after all), while hosts will be on hand to serve you all the food and drink you could desire.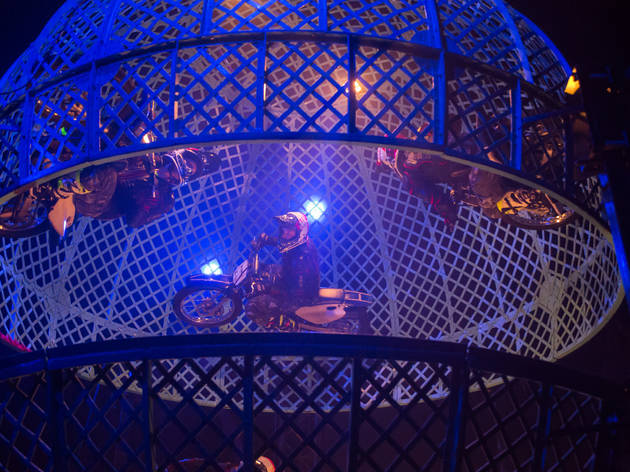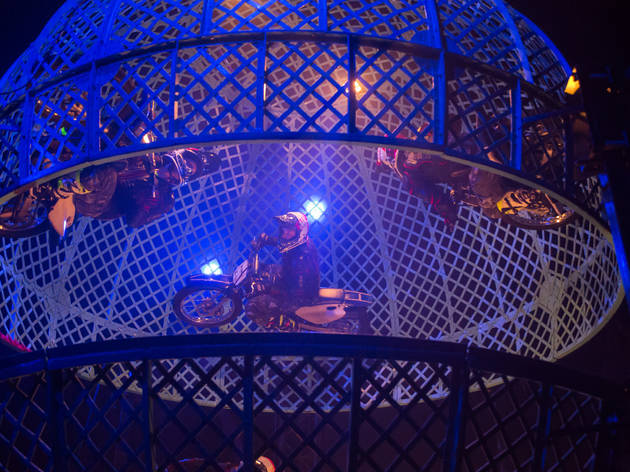 The Winter Wonderland Mega Dome is hosting a second incredible circus: Cirque Berserk. These aerial artists will be putting jaws firmly on the floor and probably drawing one or two frightened intakes of air with evenings dedicated to death-defying stunts performed by world-leading daredevils and acrobats.
The Winter Wonderland Comedy Club is returning to the space's Mega Dome after a successful inaugural run last year, and the line-up would even put a smile on the Grinch's face. Top talent including Milton Jones, Marcus Brigstocke and Andrew Maxwell are all featured on the bill, as well as a number of up-and-coming comics. Bag yourself a spot to end your visit with some side-splitting comedy.
Shows are 9pm, Thursdays to Saturdays only.