Borgen
Sat Jan 19, 9-11pm, BBC4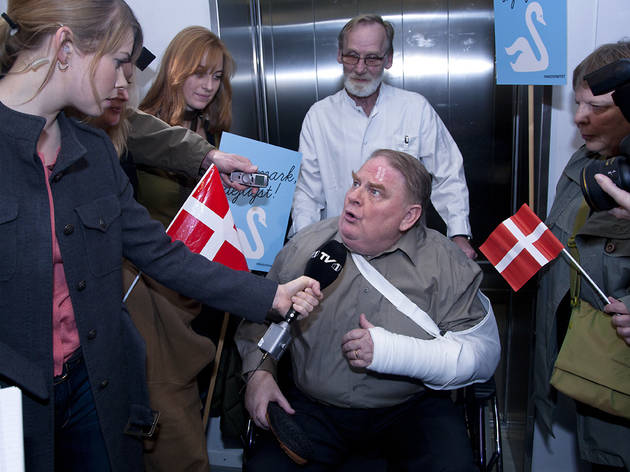 Series two, episodes five and six
The creators of 'Borgen' are, on occasion, making Birgitte Nyborg pretty hard to like. It's a risk, but one worth taking – the last thing this superbly nuanced series needs is an unambiguous saint as its main focus. Tonight, Birgitte falls out with Green coalition partner Amir and duly subjects him to what he describes as 'the worst experience of my life'. Once he's suitably smeared and browbeaten, Birgitte reaches out. But can her tactics be forgiven so easily? There's trouble at home too, with Birgitte's kids showing the strain of their mother's demanding job. This second series feels like a distinct improvement on the first – the characters have developed, the stakes have been raised and the drama is relentless. Fast becoming as unmissable as its BBC4 Saturday night predecessor.
Sponsored listing
Lady Chastity's Reserve, Hackney
This marvellously silly immersive team puzzle (a sort of cross between an escape game and the 'Mumsy' challenge in 'The Crystal Maze') has already spooked and amused many a team at its original venue in Battersea, but will now be challenging the people of Hackney from a dark corner of the People's Park Tavern.  It's from the Handmade Mysteries team that does this kind of thing at venues across London. They know what they're doing. Expect plenty of surreal slants to challenges that can be pretty, well, challenging, and don't be surprised to be surprised either - we're told the immersive elements can be pretty interesting.  They promise to let you out - or help you out - if you get really stuck but still, it might be best to bring some brains and leave your dumbass friends out of it. 
Venue says: "Venture through an hour of hilarious clue-solving as you and your team attempt to win Chastity's fabled aphrodisiac wine."
You might also like