Borgen
Sat Jan 19, 9-11pm, BBC4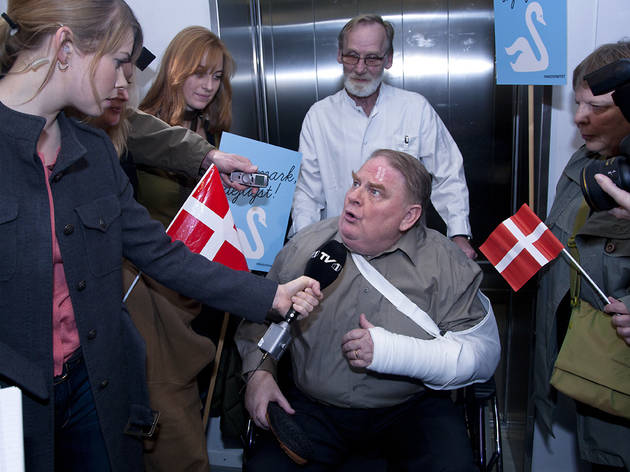 Series two, episodes five and six
The creators of 'Borgen' are, on occasion, making Birgitte Nyborg pretty hard to like. It's a risk, but one worth taking – the last thing this superbly nuanced series needs is an unambiguous saint as its main focus. Tonight, Birgitte falls out with Green coalition partner Amir and duly subjects him to what he describes as 'the worst experience of my life'. Once he's suitably smeared and browbeaten, Birgitte reaches out. But can her tactics be forgiven so easily? There's trouble at home too, with Birgitte's kids showing the strain of their mother's demanding job. This second series feels like a distinct improvement on the first – the characters have developed, the stakes have been raised and the drama is relentless. Fast becoming as unmissable as its BBC4 Saturday night predecessor.
Sponsored listing
Savini at Criterion
If you've never poked your head around the door of the 133-year-old Criterion restaurant, what are you waiting for? With its gold mosaic ceiling and other luscious features inspired by exotic corners of the globe, it offers a rare window on a long-gone imperial world. (It is, incidentally, where Downton's Lady Edith went for 'date night'). In recent years the Criterion's owners have struggled to make this cavernous, eye-grabbing dining room pay: its latest incarnation is as the London outpost of Savini, a supremely upscale Milanese restaurant. The food is very good – but so it should be when a meal for two with a bottle of wine and a couple of glasses of champagne comes to well over £200. The veal Milanese (£29) was a whopping slab of crisp and tasty meat, while the pasta of the day (£28.95) – 'woven' intrecci with white prawns and scallops – was a highlight. The trouble is, Savini boasts extravagant prices but no atmosphere. The new bosses have dampened the longstanding opulence with a layer of conservative Italian decor, but it's hard to see this place becoming a hip spot for anyone, regardless of budget. My advice? Splash out at the plush bar just to take in the surroundings.
Venue says: "Book for Easter Bank Holiday. All Day Dining with live piano music. Call 020 7930 1459 to book."
You might also like