Call the Midwife
Sun Feb 3, 8-9pm, BBC1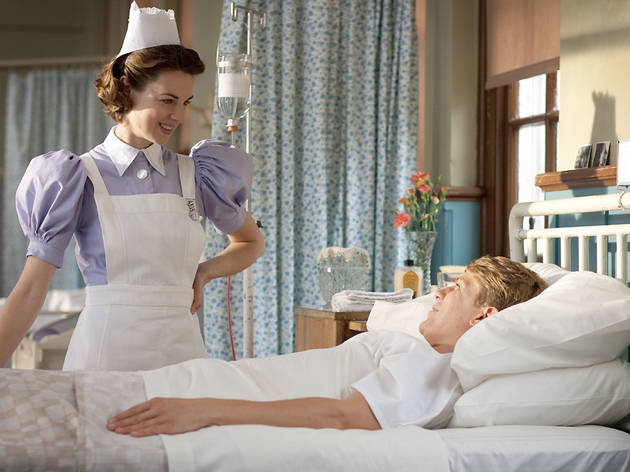 Series two, episode three
With Chummy now busy falling off her bike in Sierra Leone, 'Call the Midwife' is shorn of one of the reliable sources of the light relief that sneaked it into an early Sunday evening slot. On the basis of tonight's episode, one of the nuns had better develop a gift for hilarious pratfalls pretty soon, otherwise this could turn routinely grim.

Jenny is seconded to a short-staffed hospital nearby, but finds herself looking after an old flame under the beady eye of a bullying surgeon. Back at Nonnatus, church mouse Cynthia finds herself struggling with the earthy banter of the east end and dealing with a pair of belligerent twins. Mavis and Meg really don't want to be helped but, when Mave's birth turns nasty, they have little choice. An even higher blood-and-guts ratio than usual; expect new comic relief to arrive presently.
Sponsored listing
The Last Tuesday Society
A weird and wonderful cocktail bar on Mare Street located above The Viktor Wynd Museum of Curiosities, Fine Art and Natural History. Expect oddities, bones and books in a nod to downstairs, as well as a gallery space and a full-sized taxidermied lion named Leonora at one of the tables.  Inspired by the prohibiton era, TLTS have a menu devoted to Absinthe, as well as two pages of cocktails and a handful of beers and wines. Bar nibbles include a cheese board, kalamata tapenade and roasted cashews. Regular events are held here, too, including workshops in taxidermy or cocktails, lectures, literary launches and more.
Venue says: "Join us for aperitivo east London style! Sample Broadway Market's finest cheeses and meats, free with each cocktail order. Every Thursday!"
You might also like