Dancing on the Edge: the Interview
Sun Mar 10, 10.30-11.35pm, BBC2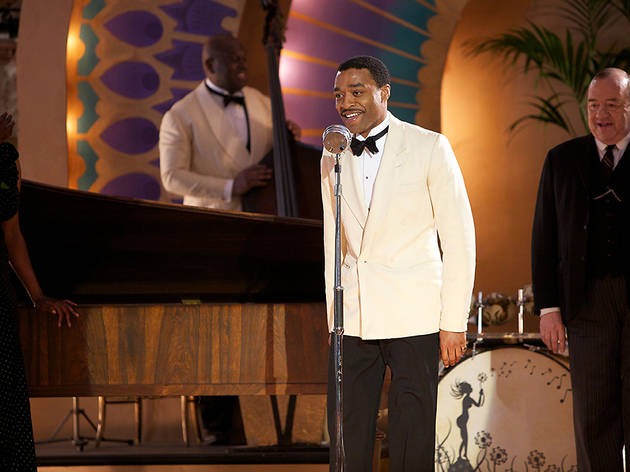 What exactly it's for is another matter altogether. A little backstory for a couple of slightly under-developed characters? Fine, but why not incorporate that into the drama itself? The joining of a few dots in the plotting? Maybe, but that begs the question of whether this is intended as an episode in itself or a sort of classy DVD extra, independent from 'Dancing on the Edge's actual narrative structure.

Ultimately, one can't help but suspect that a writer less renowned than Poliakoff wouldn't have got away with this. At some point, someone would have suggested that six hours should be enough to tell the stories of those involved. And they'd have been right. If you saw the series through to the end, you won't want to miss this. Don't be surprised if you feel like you're being taken for a ride, though.
Sponsored listing
Arbina
A Fitzrovia fixture since 2015, this Spanish restaurant on Whitfield Street serves up Basque Country cuisine, paellas and other classic dishes from the south-east of Spain and tapas from all over. The wine list features a lengthy selection from across Spain, from well-known regions and from those they consider overlooked. Tapas plays an important role here, with classics such as patatas bravas, Galician-style octopus, chorizo in cider, ham croquettes and deep-fried Padron peppers alongside huevos rotos con jamon (broken eggs with fried potatoes and iberico ham), albondigas en salsa (Spanish beef and pork meatballs) and mezclum de setas con alioli-miel (mixed mushrooms with grilled honey alioli).Larger dishes include seafood paella, iberico spicy rice and black rice with saffron alioli, as well as daily stews. The restaurant's speciality is cocido madrileño – a traditional meat, potato and chickpea stew from Madrid.