FA Cup Football
Sun Feb 17, 11.30am-2.15pm, 3.30-6.05pm ITV; 1.30-4.30pm ESPN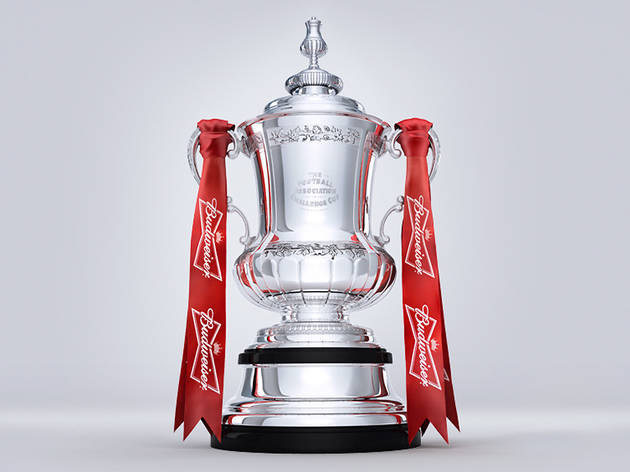 Another tasty day of FA Cup football beginning with the fourth-round replay between Chelsea and Brentford from Stamford Bridge. This should be a walk in the park for the home team but, with the man Liverpool fans delight in calling 'Agent Rafa' at the helm, nothing can be taken for granted.

Then it's over to ESPN for Leeds United's visit to Man City. Leeds have made a habit of drawing only the biggest clubs in recent years – they did superbly to see off an underpowered Spurs in the fourth round, but surely a trip to the City of Manchester stadium will prove a bridge too far for Neil Warnock's men.

Finally, ITV finish the weekend with Huddersfield v Leicester – a glamour tie if ever we saw one. Oh, and Manchester United fans who are worried that they've been left out of this TV extravaganza? Your tie with Reading is on tomorrow night. Naturally.
Sponsored listing
Painted Heron
Popular with well-heeled local residents, this classy destination is smartly furnished in a restrained grey-brown palette. The menu is much more flamboyant, although dishes are seasoned with classic spice blends. Deep-fried soft-shell crab, coated in a ground rice and sesame-seed batter, was outstanding for its crisp crust that yielded to reveal the sweet flesh below. We were also taken by a heap of juicy shrimps tossed in raunchy red chilli and tamarind masala – with a garlicky flatbread obligingly soaking up the juices. Mains were not in the same league. Tangy goan fish curry, although studded with sizeable scallops and juicy prawns, was let down by a heavy onion-ginger sauce that overwhelmed the seafood. Sri Lankan chicken curry – spiked with ginger, dried chillies and fried onion masala – made a much better impression with its toasted coriander spicing and tender strips of softened gourd. The Painted Heron's left-field signature dish of strawberry curry has become an annual summer spectacle: strawberry juice, reduced, seasoned with toasted cumin and lime juice and studded with squishy berries; it was as delectable as it was wacky. Service seriously needs to spruce itself up if it's to match the fabulous cooking.