Foyle's War
Sun Mar 31, 8-10pm, ITV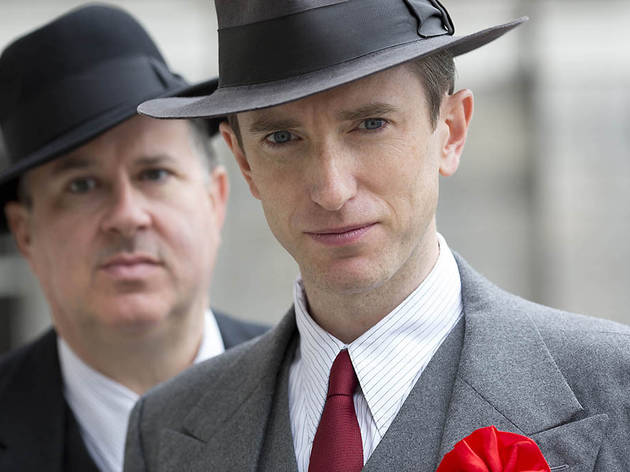 Series eight, episode two
Foyle's war may be Cold these days, but it entails no less drama and tragedy. Indeed, from emigré Jews to Soviet agents, things are now distinctly lively in his neck of the woods. Tonight, a troika of dead Russians lands on his doorstep. Along with a missing local girl, a by-election, a demobbed special forces soldier at a loose end and a mini-Guantanamo in a nearby stately home, our hero has plenty to be going on with.

Foyle is very reminiscent of a post-war George Gently: patient, humane and animated by a vague sense of melancholy. But as always, this show hits far harder than your average period police procedural. Full of nuance and polemical undertones (this week concerning Labour's post-1945 remodelling of our relationship to the state), it's ITV's classiest Sunday evening offering by a country mile. Highly recommended.
Sponsored listing
L'Anima
Designer Claudio Silvestrin's showcase modernist restaurant is highly memorable, though not perhaps entirely as intended. At peak times, noise in the glass, porphyry and limestone interior can be overwhelming, and staff have to dance round the large white leather and chrome chairs to catch anything softer than a bellow. The food, however, is often sublime, carefully sourced and skilfully prepared. Beef tagliata was a beautiful construct atop a marrow bone pillar, and its magliocco sauce a pure essence of beefiness. Tagliatelle with wild mushrooms and truffle appeared artless by contrast, but once again the flavours were resonant, yet subtle. Chard and soft cheese tortelli with toasted hazelnuts was a perfect marriage of flavour and textural contrasts. These creations come at City expense-account prices, so any disappointment is irksome – a crab and asparagus starter, while delightfully fresh, was scant and not shell-free. Then again, the set menu with its verdant soup and palate-teasing liquorice zabaglione seemed a bargain. Wines run the gamut from cheery glassful to splash-out showcase, and staff serve even the most modest orders with grace and flair. A special request produced the proud claim: 'We are Italian, we can do anything.' Except, perhaps, soften the acoustics.