Girls
Mon Jan 28, 10-10.35pm, Sky Atlantic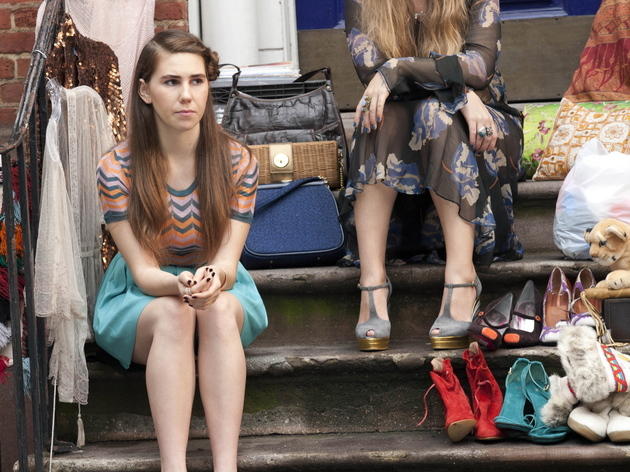 Series two, episode three
People getting high can spell certain doom for TV dramas, especially those as concerned with the zeitgeist as 'Girls'. So it's to the show's credit that Hannah and Elijah's big night out on coke is only excruciating in the best possible sense. Having inveigled drugs out of her ex-junkie neighbour in characteristically crass fashion, they talk shit in the flat before hitting the clubs and bumming each other's vibes during a rare moment of mutual emotional honesty. With Jessa and Shoshannah almost entirely sidelined tonight (Lena Dunham seems to be struggling to find anything interesting for the latter at all this series), Marnie is the unlucky girl dragged into their self-absorption and away from an ill-advised fling with bell-end artist Booth Jonathan (providing tonight's requisite dose of awkward sex). After an uncertain start to the second season, 'Girls' is finding its feet again – although a little more of the ensemble cast and a little less Hannah wouldn't go amiss.
Sponsored listing
Bars and pubs
Recommended
Callooh Callay
The menu is housed in an empty cassette case, the toilet is hidden behind a secret door in the wall and the cocktails have such cringe-o names as 'Ume? Yes You' and 'Fennel Countdown'. Sure, Callooh Callay sounds gimmicky, but the tipples at this long-established Shoreditch bar are the real deal. The staff are friendly and knowledgeable (no moody, 'I'm actually in a band' hipsters serve here) and mix delectable elixirs like vodka and rhubarb with vanilla shrub and whisky with apricot jam and chocolate bitters (just ignore the names). The exposed brick walls, Milk Tray-coloured soft furnishings and abundance of tealights make Callooh Callay a very cosy spot to sit. Neither trashy nor pretentious, the vibe here is fun but still stylish, and, unlike in neighbouring bars, you won't be surrounded by swarms of obnoxious suits or stag-dos.
Venue says: "Winner of the 'world's best high volume bar' at the 2016 Spirited Awards. Open seven days a week 6pm-1am. Cocktail classes also available."
You might also like