Heading Out
Tue Feb 26, 10-10.30pm, BBC2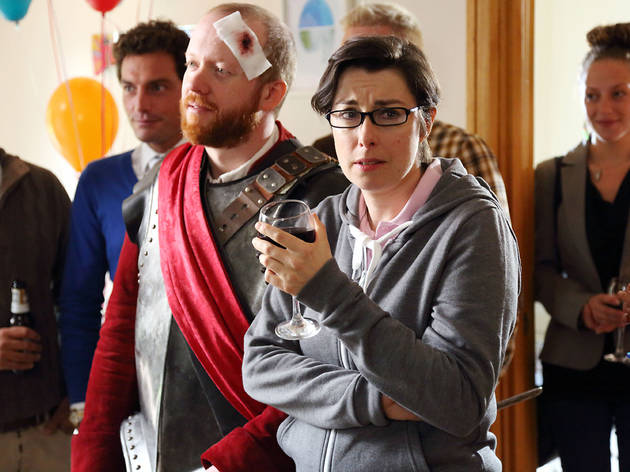 Series one, episode one
The recent death of Richard Briers drew attention to how wretched much of the BBC's mainstream sitcom output has become. 'Heading Out' isn't going to reverse this downward slide, but if this opener to Sue Perkins's series is a little light on laughs, it's still sharply observed and amiably performed. Perkins, in particular, is unrecognisable from her hyper-irritating turns on 'Supersizers'.

She plays Sara, a vet grappling with the prospect of coming out to her parents as she turns 40: animals, sexuality, family, age… Classic sitcom themes all, but the vaguely autobiographical nature of 'Heading Out' gives it a little extra frisson. The physical comedy of the set-piece netball match is awkwardly staged and among a generally strong supporting cast, Joanna Scanlan's Miriam Margolyes impression seems to come from a different show entirely. Otherwise, a promising start.
Sponsored listing
Bistro Aix
This French bistro has been serving Crouch Enders since 2002. It's owned and run by the chef, Lynne Sanders, who has been running it since its inception. There's a classic bistro look to the dining room, and the garden features a trompe-l'œil mural. Dishes range from small plates of seared chicken livers with red wine sauce and garlic toasts to steak tartare, escargots, pan seared foie gras, duck leg confit and calves liver with devils on horseback, a red wine jus, onion marmalade and potato purée. Desserts include fresh fruit millefeuille, crème brulée and apple tarte-tatin flambéed with calvados.  The wine list is almost exclusively from small French producers, biodynamic and organic. 
You might also like