Her Majesty's Prison: Aylesbury
Mon Feb 18, 9-10pm, ITV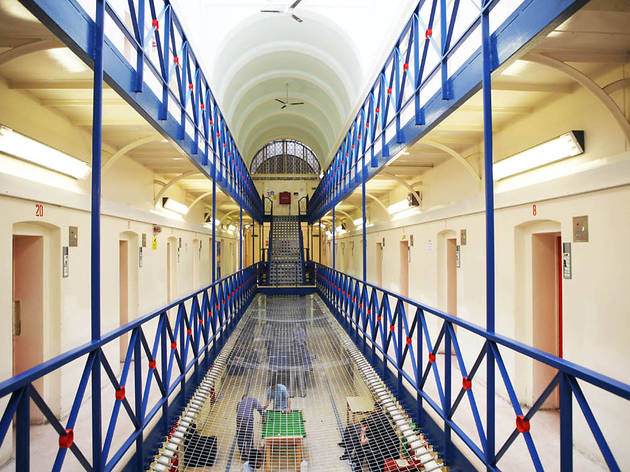 Episode one
You would never watch a show like this for pure entertainment. Not you. You're more interested in earnest criminology than gratuitous violence. So if, every minute or so, while a Nissan-sized convict brags about the faces he's smashed, the screen cuts to yet another blurry CCTV fist fight, well, that's just incidental.

To be fair, this latest two-parter from Wild Pictures features some remarkable footage, in keeping with previous documentaries the company has shot in prisons in Manchester and London. Scarcely 15 minutes in, we've already got a hostage-taking. Just over five minutes later, we've got post-snatch interviews with victim and perpetrators alike. But there's little attempt here to contextualise the violence. And without that, 'Her Majesty's Prison Aylesbury' feels, well, gratuitous.
Sponsored listing
Panzerotto Blues
An Italian street food stall in Greenwich Market that specialises in panzerotto – the first to do so in the UK according to the folks behind Panzerotto Blues. If you're wondering what a panzerotto is, imagine the results if a calzone and a pastie had a dough baby. The pizza pocket that is the panzerotto is made with pizza dough (as opposed to the calzone's bread dough) and is the size of a pastie, often with crimped edges. Fillings include what you'd typically find on a margherita or diavola pizza, as well as chicken and burger. Each one is handmade in front of you.
Venue says: "The Panzerotto pugliese: a new concept of Italian fresh street food, Italian pizza dough. It is not a calzone!"
You might also like