Her Majesty's Prison: Aylesbury
Mon Feb 18, 9-10pm, ITV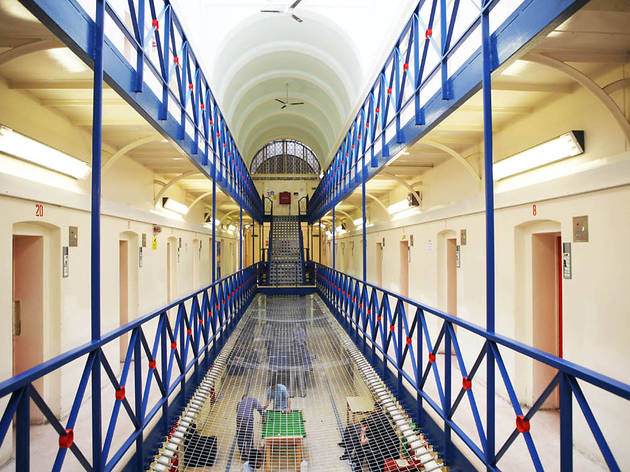 Episode one
You would never watch a show like this for pure entertainment. Not you. You're more interested in earnest criminology than gratuitous violence. So if, every minute or so, while a Nissan-sized convict brags about the faces he's smashed, the screen cuts to yet another blurry CCTV fist fight, well, that's just incidental.

To be fair, this latest two-parter from Wild Pictures features some remarkable footage, in keeping with previous documentaries the company has shot in prisons in Manchester and London. Scarcely 15 minutes in, we've already got a hostage-taking. Just over five minutes later, we've got post-snatch interviews with victim and perpetrators alike. But there's little attempt here to contextualise the violence. And without that, 'Her Majesty's Prison Aylesbury' feels, well, gratuitous.
Sponsored listing
Café Miami
Will Smith's 'Welcome to Miami' is playing as I enter this north Hackney café. It's no coincidence: everything at Clapton's latest Instagram paradise is achingly stylised. From heart-shaped sugar cubes to strategically plated food, Café Miami is one big brunch-based photo-op. It's incredibly well curated. The retro furnishings and hand-picked condiments are all guaranteed to look great on social media. There's nothing wrong with that; but for me, substance well and truly trumps style. Alas, this place flew off on a golden-winged emoji and left behind an average menu of underwhelming toasted sandwiches. Elsewhere, a weekend 'special' of coconut pancakes was nothing special at all: flavourless and pedestrian. A waffle burger (heart-shaped, of course) was much more exciting, with chorizo, avocado and bright orange hot sauce, but too small for £9.50. Homemade strawberry pop-tarts completed the Americana party and, yes, they looked extremely clickable. So ask yourself: What does brunch mean to me? If it's all aesthetics and uploading your waffles on the house wifi, then Café Miami is an ideal pastel-toned canvas. But if you like catching up with friends and eating tasty and cheap – albeit perhaps less photogenic – food, then go elsewhere. Actually, Miami #IRL is lovely this time of year.
Venue says: "Now serving milkshakes and ice cream sundaes!"
You might also like